Two Rivers and Four Lakes
Name: Two Rivers and Four Lakes /liǎng jiāng sì hú/
Where: Wenchang Bridge Pier, Xiangshan Fisherman's Wharf | 两江四湖景区文昌桥码头、象山渔人码
Open hours: all day
Entrace fee: Free to walk around, additional charge for cruise trips
Tour time: 1 - 3 Hours
Cruise time: 18:00-23:00 / 19:00-21:30
Attractions nearby: Sun and Moon Pagodas, Elephant Trunk Hill, Zhengyang Pedestrian Street
The Two Rivers and Four Lakes scenic area refers to Li River, Peach Blossom River, Mulong Lake (Wood Dragon Lake), Fir Lake (Shan Lake), Banyan Lake (Rong Lake), and Gui Lake (Osmanthus Lake).These rivers and lakes are all connected forming a spectacular water ring around downtown Guilin.
The water of the two rivers and four lakes is clean and clear despite their being located downtown. The areas surrounding the lakes are beautiful and quiet with open gardens and parks.
Tourists are sometimes offered a day or night tour by cruise. While on a comfortable cruise, tourists cannot help but enjoy the rivers and lakes and appreciate the famous hills along the water system. These hills include the following: the Elephant Trunk Hill, Fubo Hill, Baoji Hill, Chuan Hill, etc.
The Two Rivers and Four Lakes are 7.33 kilometers long, the and water covers 385.9 thousand square meters. The Two Rivers and Four Lakes project was originally launched in the Song dynasty(960-1127). There were many boats on Gui Lake, Rong Lake, and Shan Lake, and tourists were everywhere representing the booming business in Guilin back then.
The Two Rivers and Four Lakes
Rong Lake and Shan Lake
Located in central Guilin, Rong Lake and Shan lake are interconnected. The east side is Shan Lake, the west side is Rong Lake, and the boundary in the middle is Yang Bridge. There are many banyan trees and cedar trees by the lakeshore, which is why these lakes got the name "Rong (Banyan) Lake" and "Shan (Cedar) Lake". Back in Tang dynasty, these two lakes were originally artificial momoatsalled "Nanyang River". Then, the name was changed to "Jian lake" in Yuan dynasty. It became an internal lake because of the city expansion in Ming dynasty.
Since Qing dynasty, many nobles and celebrities have chosen to live by the lakeshore. Poets and litterateurs wrote many poems about the lake, all of which have made these two lakes become the center of cultural activities. The Big Dipper Bridge is located at Rong Lake. This bridge connects the mid-mid-lake and with the South Gate in west. The bridge got the name because the formation of the bridge looks like the big dipper. Built with high-quality white jade, the whole bridge looks exquisite, shining, and almost transparent.
What to see
Sun and Moon Pagodas
The Sun and Moon Pagodas locate at Shan Lake. The Sun Pagoda is a bronze tower, about 41 meters (135 feet) with nine layers. The Moon Pagoda is a glazed tile one, about 35 meters (115 feet) with seven layers. These two pagodas were connected by an 18 meters long aquarium. All parts of bronze tower, including doors, windows, pillars, ceiling, and floor, are all made of concrete and decorated with mural art. The bronze pagoda is the highest one in the world and also the highest tower built on island. The garden, fountain, rivulet, and ancient trees, all of these elements create beautiful scenery.
There is also a bronze figure of Wang Zhenggong standing on the source of the creek. He is the poets from Song dynasty who wrote the famous line "East or West, Guilin's scenery is the best". This spacious place is great for admiring the beauty of Shan Lake.

Sun and Moon Shore
The shore is located at Shan Lake, ten poets including Long Qirui, Zhuqi, Peng Yurao wrote many poems in here. They were called "Ten poets of Shan Lake". There is also an embossment at the shore, which is made by granite, also sculpted by CAFA. The embossment looks exquisite and detailed, the stone human figures all have vivid expression. Such design represents the Chinese classic traditional culture.
Rongxi Bridge
The bridge is located at north road of Banyan Lake, which is also the intersection of Lize Lake and Banyan Lake. The bridge imitates the design of Chinese well-known stone bridge - Zhaozhou Bridge. Rongxi Bridge is built with austerity, and reflects the thousands years of Chinese wisdom. The bridge is 26 meters long and 8 meters wide.
Mid Lake Island
The mid lake island locates at the center of Rong lake, it was divided into two small islands by creeks. There are many attractions on the island, such as pavilions, viewing decks made by granite, and white jade dragon boat. The scenery on island is very picturesque.
Mid-lake Pavilion
Located at the center of Mid Lake island, the mid-lake pavilion was built in 1930, and it had been rebuilt twice in 1979. Now, it is a vintage pavilion with unique design. The pavilion is consisted of two parts and one corridor. The bigger pavilion has 8 angles, the smaller one has 4 angles. The two pavilions are connected by a L-shaped corridor. The whole construction covers 120 square meters.
Ancient South Gate
Located at the north side of Banyan Lake, the ancient South Gate is an important heritage site under the protection of Guilin government. It is also called "Gate of Banyan Tree". According to history, this gate was built by Li Jing in 621. The gate has over 1300 years of history.
Stele of Nature
The Moya inscription is the most well-known mural literature in Guilin. There are more than 37 poems on both side of Banyan Lake and Shan Lake, all of which are wrote by calligraphers from Guilin. The stele "Journal of Yangtan", carved on the Ancient South gate, is 13 ton, 4 meters high, 3 meters wide. It was written by Guilin calligrapher Qing Yigong. The well-known seal cutting master Li Jiansheng carved the characters on the stone.
Lotus Pavilion
The lotus pavilion is located at southwest side of Rong Lake. The famous painter from Qing dynasty Luo Ceng once built the"Lotus Mansion" in here. The Lotus Pavilion was built in 1955. Then, it was rebuilt as a concrete structure in 1988. It has 6 angles, 6 pillars, and is covered with encaustic tile. The pavilion is 7 meters high, 5.45 meters wide and 5.45 meters long, and it covers 29.7 square meters. There are stone benches, stone fences in the pavilion. With flourishing trees by the side, the view looks really beautiful.
Banyan Tree of Thousand Years
The thousand Years Banyan Tree is in front of the Ancient South Gate. It is 18.6 meters tall. According to what Liu Kezhuang(poets from Song dynasty) once wrote in his work, this tree has at least 800 years history. The tree is still flourishing, the oversized branches and leaves block every ray of sunlight. It has become the ancient tree that stays with tourists all day long.
Pavilion of Morning Glow
Located at the east side of Rong Lake, the Morning Glow Pavilion is in front of Hubing restaurant. It was 7 meters high, 4.45 meters long and 4.45 meters wide, covers 19.8 square meters. It has six angles, 6 pillars. There are stone benches and stone fences inside. It is a great place for you to avoid noisy city. The morning sun sheds the light into the pavilion, which looks very inspiring and loveable.
Glass Bridge
Located at Rong Lake, the Glass Bridge has sophisticated design. The outline reflects the modern glass processing techniques. It is the first practical glass architecture china has ever created. The bridge looks shining and beautiful, especially during night time. With advanced lighting effect, the bridge looks even more colorful.
Mushroom Pavilion
The Mushroom Pavilion locates at the mid island of Shan Lake. Built in 1978, it is an architecture composed by 3 independent round-shaped pavilions. It covers 400 square meters
Zhiyin Platform
Zhiying Platform is at the east side of Shan Lake, right next to elephant trunk hill. It covers an area of 10000 square meters. There are Iute platform, mini bridges and islands, creeks inside. The shape is like ancient Chinese lute. Zhiying Platform is also called "Shan Lake Pavilion". Located on the mid lake island, the platform is a wooden architecture built in 1955. There was once a pavilion called "Bu Shan Lou" in Qing dynasty. Many Guilin poets wrote poems to praise the beauty of this place. The "Bu Shan Lou" Pavilion is no longer here, it was replaced by Mushroom Pavilion in 1978.Zhiyin Platform is also the starting point of Two Rivers and Four Lakes cruise.
Gui Lake Scenic Area
This scenic area has a moat built in Song dynasty. The length is about 1700 meters. The average wideness is 110 meters. It is the most important part of Guilin moat. There are many rare plants along the lakeshore, such as banyan tree, gingko, cedar, metasequoia, lily magnolia, and palm trees. Along with Xiqing Bridge, Baoxian Bridge, Guanyi Bridge, Lize Bridge, Yingbin Bridge, these artificial construction blends in with the natural landscape, creating a special exposition park. Walking alongside the river or floating on the river by boat, singing under the palm tree, you can truly feel the harmony between man and nature
Mulong Lake (Wood Dragon Lake)
It features the integration of historical culture into the nature. To the north of Mulong Lake, visitors can find a group of manmade sights such as Dongzhen Gate and the site of the City Wall in Song Dynasty. A very large building complex is scattered around. The construction includes Song Street, Half-side Street, Mulong Pagoda, Mulong at Night, and Ancient Song City. Mulong Pagoda was built by imitating Longhua Pagoda in Song Dynasty in Shanghai. Besides, there is an ecological landscape zone between the southern Mulong Lake and Folded Brocade Hill where visitors can admire forest, grass, falls and creeks.
Yaoyue Platform
Yaoyue Platform is built on the historical site of Wang Pengyun's West Mansion. Wang Pengyun is a poets from Qing dynasty. He supported the Constitutional Reform and Modernization. The West Mansion is his private residence. There is a music fountain on Yaoyue platform. With the round water wave floating midair, it fits perfectly with all the scenery nearby. The main ejection pipe is situated at the center, the water shoot right up into the sky for a hundred meters. It is the landmark of Guilin's water scenery. The four water formations dance and shift along with music, which truly makes an amazing view.
Where to Buy the Tickets
Ticket office for Two Rivers and Four Lake cruise
Address: No.5 Bingjiang Road in Guilin(100 miles east of Wenchang Bridge)
Tel: 0773-2805098、2885898
Ticket Office at Wenchang dock

Address: Wenchang Bridge, Minzhu Road in Guilin.
Tel: 0773-3893777 15307731199 15307736633
Ticket Office at Fisherman Dock

Address: Elephant Trunk Park, Gate No.3
Tel: 0773-5634666 15307736611
Ticket Office at Sun and Moon Shore
Address: Shan Lake, No.1 North Road (next to Lijiang Waterfall Hotel)
Tel: 0773-2858822 15307731166
Cruise Ships Docks
A Departure: Wenchang Bridge, Arrival: Fishermen Dock
B Departure: Fishermen Dock, Arrival: Wenchang Dock
Visit time: 80-90 minutes.
Opening Hours: Peak season: 18:00-23:00, Slack Season: 19:00-21:30;
The time interval between each ship is 10-30 minutes. The seats are limited, please pre-order the tickets if possible.
FAQ about Two Rivers and Four Lakes
Where is the dock for the night cruise?
There are two docks. The first one is Wenchang Bridge, the other one is the Six Horses Dock at Liberation Bridge. These two docks are near downtown area with good accessibility. The distance between these two docks: 20 minutes' walk, 10 minutes by taxi.
Where is Wenchang Bridge? How to get there.
It is located right next to Wenchang Bridge, Minzhu Road in Guilin. You can take No.23, 16, 2 bus and get off at "Wenchang Bridge" station, or "Elephant Trunk Park" station, then walk 2 minutes to arrive at Wenchang dock. If you want to take taxi, tell the driver that your destination is "Wenchang Bridge Dock".
Where is Fishermen Dock? How to get there?
Located at the No.3 Gate of Elephant Trunk Park, the fishermen dock is also called No.6 Dock of Li River. It is close to the south exit of Zhengyang Walk Street, 200 meters on the left of Lijiang Waterfall Hotel. It is also close to Lijiang Theater.
Where is Sun and Moon Shore? How to get there?
No.1 North Road of Shan Lake(Right next to Lijiang Waterfall Hotel). You can take No. 99, 10, 100 bus at railway station or bus station and get off at Central Square, then walk 10 minute to the dock. As for passengers on taxi, tell the driver that your destination is" Dock of Sun and Moon Shore"
Where is Zhiyin Platform? How to get there?
Right next to Shan Lake, Bingjiang Road. You can take No.99, 100, 10 bus and get off at Central Square Station, then walk 15 minutes to the dock. As for passengers who take taxi, tell the driver that your destination is "Dock of Zhiyin Platform"
What are the differences between normal ship, soft seat ship, and luxury ship?
The first difference is the price range. Normal ships charge 160RMB per person, soft seats ships charge 165RMB per person, and luxury ships charge 170 RMB per person. The second difference is the furniture, the normal ships have cloth ceiling, plastic chairs, the soft seats ships have cloth ceiling and sofas, the luxury ships has transparent glass ceiling and cozy sofas.
Where is the dock for four lakes cruise at night?
There are two docks opened at night: Fishermen Dock and Wenchang Bridge Dock
Where is the dock for four lakes cruise at daytime?
There are two docks at daytime: Sun and Moon Shore Dock and Fishermen Dock. The Six Horses Dock has been abandoned. Zhiying Platform Dock only opens at special occasion.
What to do on a day trip?
What experience would enrich my Guilin trip?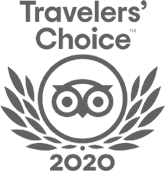 FABULOUS TOUR COMPANY
CHINA OCTOBER - NOVEMBER 2019 We researched several companies and studied reviews on Trip Adviser before contacting who did a very China Culture Tour with an initial query. Right from the outset Grace who owns the company was excellent. She emailed detailed with pictures information and a suggested…read more details
Karen from US
Ready to Create a Unique Dream Travel?