Folded Brocade(Diecai) Hill
Name: Diecai Hill/叠彩山
Where: No.2 Longzhu Road, Guilin | 桂林市龙珠路2号
Open hours: 06:00-18:30 (Apr. to Nov.); 07:00-18:00 (Dec. to Mar.)
Entrace fee: RMB25
Tour time: 1 Hour
Get to there: Exit the Sheraton Hotel, walk across the road, follow the Li River walkway to the left, cross the Liberation Bridge, pass through Fubo Hill and walk about 1 KM to the front, the whole journey takes about 30 minutes!
Attractions nearby: Fubo Hill, Elephant Trunk Hill, Seven Star Park, Dongxi Alley
Diecai Hill (Die Cai Shan) Park is located at the northeast of Guilin city center and it lies on the brink of the Li River, close to another tourist attraction Fubo Hill. It has an area of 2 square kilometers and consists mainly of Diecai Pavilion, Diecai Building, Mingyue (Bright Moon) Peak, Xianhe (Crane) Peak, Wind Cave, and many others. Going up the hills inside the park is a pleasant experience because they are not steep.
Diecai is translated as "folded colors." When a famous scholar named Yuan Zhen from the Tang Dynasty visited, he wrote "Diecai Travelogue." It described the different colors in the mountains, hence the name Diecai. The park is renowned for its natural beauty, butterfly houses, caves, and birds.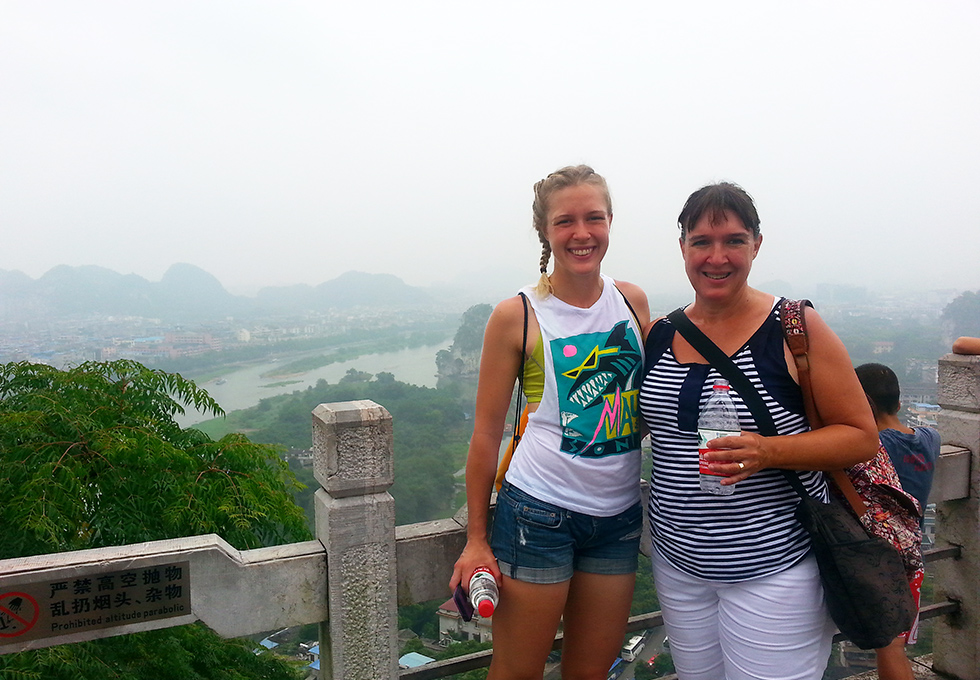 Top of the Diecai Hill
When you enter the main gate of Diecai Hill Park a gallery of butterflies will catch your attention. This is because at the beginning of the park there is a Butterfly Spring. There, a huge artificial butterfly that is man-made awaits for you to take pictures of. Next, there is the Butterfly Specimens House where butterfly specimens of more than a thousand types are exhibited. There are also other specimens, such as spiders, mantes, and strange bugs. Some of the specimens are on sale for tourists to obtain a souvenir.
After going up to the 223-meter Mingyue Peak which is the highest peak in Diecai Hill Park, you can get a good view of the Li River, the Duxiu Peak (Solitary Beauty Peak), Fubo Hill (Wave-Subduing Hill), and downtown Guilin. At the top of Mingyue Peak, there is a Nayun (Catching Clouds) Pavilion. A poem reads that "Standing on the peak of Mingyue Peak, the moon can be reached by hand with clouds hovering around you."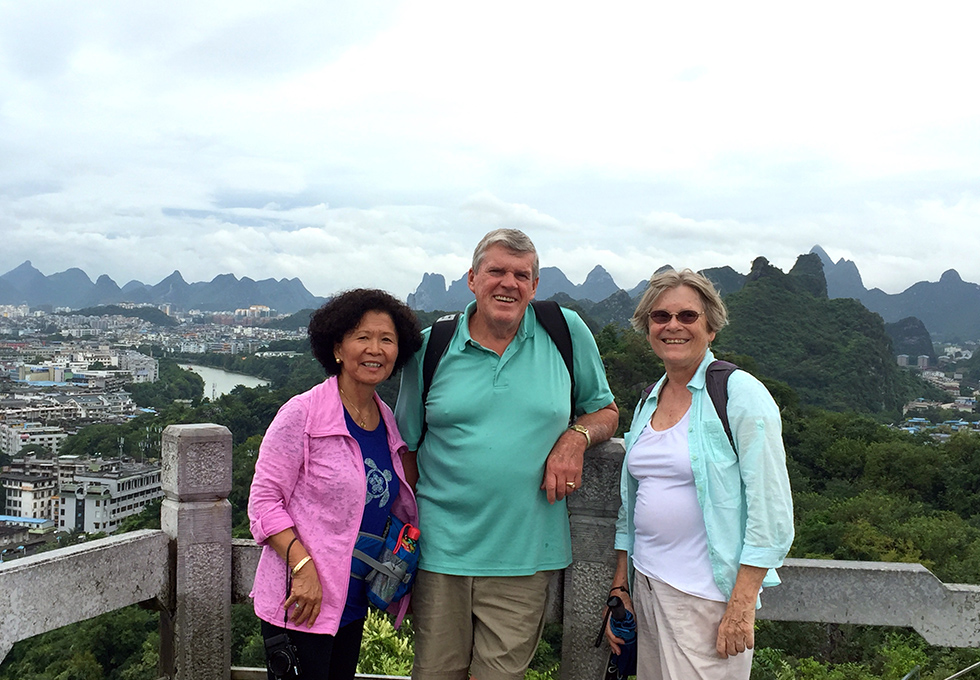 Top of the Diecai Hill
The main cave in this park is the Wind Cave where there are many Buddhist carvings, inscriptions, poems, and paintings. With an area of 140 square meters, it is 20 meters in length. This cave is special because it is open on both the south and north allowing the wind to come through, hence the name. The wind there is cool and fresh, but gentle. You'll be full of energy once you've stood in the cave with the wind blowing slightly in your face.
Inside the park, there is an aviary filled with indigenous birds, full-grown trees, a pond, and a stone museum. Walking through the park while hearing birds singing may seem like you are in an enchanted forest.
What to do on a day trip?
What experience would enrich my Guilin trip?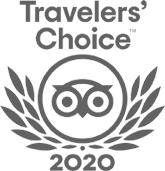 FABULOUS TOUR COMPANY
CHINA OCTOBER - NOVEMBER 2019 We researched several companies and studied reviews on Trip Adviser before contacting who did a very China Culture Tour with an initial query. Right from the outset Grace who owns the company was excellent. She emailed detailed with pictures information and a suggested…read more details
Karen from US
Ready to Create a Unique Dream Travel?