Fubo Hill, Guilin
Name: Fubo Hill/伏波山
Where: 100m east along the riverside of the Liberation Bridge
Open hours: 06:00-18:30 (Apr. to Nov.); 07:00-18:00 (Dec. to Mar.)
Entrace fee: RMB25
Tour time: 1 Hour
Get to there: Exit the Sheraton Hotel, walk across the road, follow the Li River walkway to the left, cross the Liberation Bridge and walk 100 metres to the front, the whole journey takes about 10 -15 minutes!
Attractions nearby: Diecai Hill, Elephant Trunk Hill, Seven Star Park, Dongxi Alley
Fubo Hill lies on the bank of the Li River and is located northeast of Guilin City. With exquisite peaks rising up to 213 meters and a half in the Li River, it is one of many well-known scenic areas in Guilin City.
The Fubo hill curbs river waves preventing the caves inside from flooding and creating a pool. Moreover, a temple in commemoration of General Fubo (translated as wave subduing) from the Han Dynasty was built in the Tang Dynasty, hence the name.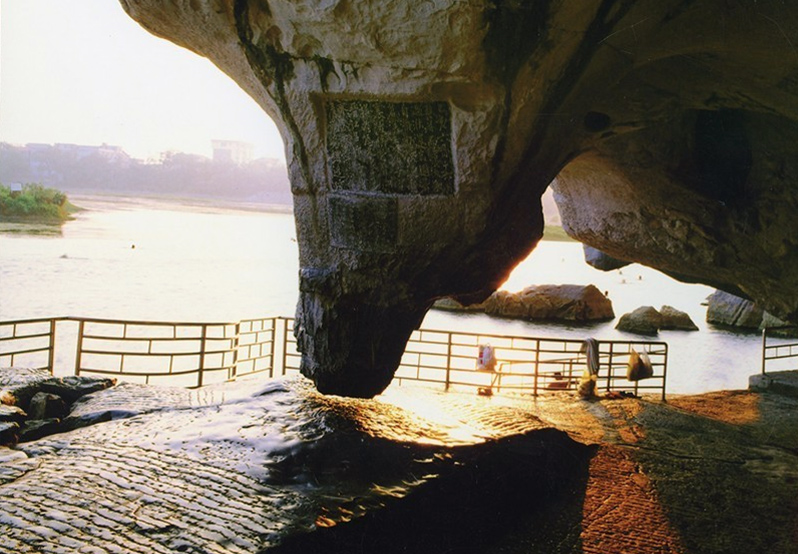 Fubo Hill
There are many tourist attractions inside the park including a huge iron pot named "Pot for a Thousand" that can prepare food for a thousand people. Additionally, there is a giant bell weighing 2,700 kilograms, Huanzhu (Pearl-Returning) Cave, Qianfo (Thousand-Buddha) Rock with the statues of Buddha and the carvings of many inscriptions left from the Tang Dynasty. Also, there is the Shijian (Sword-Testing) Stone on which it was said that General Fubo tested swords, and the Tsingtao (Listen-to-Waves) Pavilion half way through the Fubo Hill.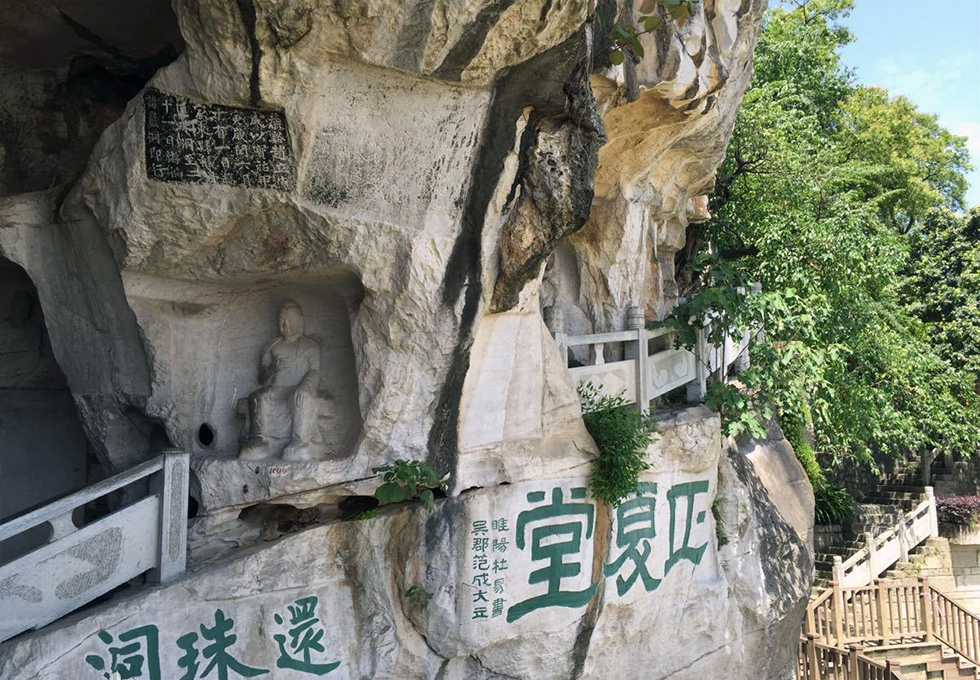 Pearl-Returning Cave
The Huanzhu (Pearl-Returning) Cave is composed of various side caves. They are linked to form a labyrinth. The stalactite columns hang from the ceiling almost to the ground. Visitors appreciate the charming rocks, stalactites, Buddha statues, and Shijian Stone. The Shijian Stone is a huge stone pillar hanging down from the ceiling like a sword.
Tingtao (Listen to waves) Pavilion is halfway up the top of Fubo Hill. It gained its name because standing at the pavilion you can hear the waves rippling by the hill. Looking around on top of the Fubo Hill, you can get a good view of the Li River and other hills in downtown Guilin.
What to do on a day trip?
What experience would enrich my Guilin trip?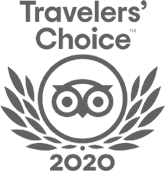 FABULOUS TOUR COMPANY
CHINA OCTOBER - NOVEMBER 2019 We researched several companies and studied reviews on Trip Adviser before contacting who did a very China Culture Tour with an initial query. Right from the outset Grace who owns the company was excellent. She emailed detailed with pictures information and a suggested…read more details
Karen from US
Ready to Create a Unique Dream Travel?