Xian Travel Itinerary
1-Day Xi'an Travel Itineraries
1-Day: Terracotta Warriors, Huaqing Hot Spring, and Muslim Street Quarter where you can try local snacks and watch shadow and puppet shows.
1-Day: Ancient City Wall, Shaanxi History Museum, Big Wild Goose Pagoda, and Muslim Quarter
1-Day: A full-day tour of Mountain Hua
1-Day: Mausoleum of the Han Dynasty emperor, Qianling Mausoleum, and Famen Temple
1-Day: Terracotta Warriors, Hanyangling Museum, and Cave Home visit
1-Day: Foodie and life discovery tour to the Old Xicang Alley, and Muslim Street Quarter (immerse yourself in the local life and watch shadow or puppet play)
1-Day: Art and culture tour to Xi'an Academy Gate, Yu Youren Calligraphy Art Museum, Forest of Stone Steles Museum, and Private Painting Studio (where you can learn calligraphy and painting)
Unique Night Tour
Xi'an night tour from 3.5 to 4 hours to Muslim Quarter, Nanmen/South Gate Square, music fountain on Big Goose Pagoda North Square, and Grand Tang Dynasty Ever Bright City
2 Days Xi'an Itineraries
Day 1: Arrival in Xi'an, Shaanxi History Museum, and Ancient City Wall, visit Muslim Street at night or watch a show.
Day 2: Terracotta Warriors, Small Wild Goose Pagoda, Muslim Street, and the Great Mosque, and departure
Day 1: The Museum of Qin Terracotta Warriors and Horses, City Wall, Bell Tower & Drum Tower, Muslim Quarter at night
Day 2: Round trip to Mountain Huashan and departure
Day 1: Arrive at Xi'an, Hanyang Tomb, City Wall, Muslim Street
Day 2: Shaanxi History Museum, Forest of Stone Steles Museum, Giant Wild Goose Pagoda and Ci'en Temple
Day 1: Arrive at Xi'an, City Wall including Tai Chi Learning, Muslim Street
Day 2: Terracotta Warriors, Dumpling making at a local, and departure
3 Days
Day 1: arrive at Xi'an, Ancient City Wall, Bell Tower & Drum Tower, and Muslim Quarter at night
Day 2: The Museum of Qin Terracotta Warriors and Horses, City wall, and Dumpling-making activity at a local's house.
Day 3: Grand Wild Goose Pagoda plus Ci'en Temple, Shaanxi History Museum, and Forest of Stone Steles Museum, and departure
Day 1: arrive at Xi'an, Hanyang Tomb, Muslim Street
Day 2: Round trip to Mountain Huashan, and night tour to Grand Tang Dynasty Ever Bright City or choose to watch a show such as Qin Opera or Tang Dynasty Show
Day 3: Terracotta Warriors, Giant Wild Goose Pagoda, departure
4 Days
Day 1: arrive at Xi'an, Xi'an Academy Gate, Xihuamen Avenue, and Muslim Street
Day 2: the Museum of Qin Terra-cotta Warriors and Horses, Big Wild Goose Pagoda, and the music fountain or Tang Dynasty Show
Day 3: Mountain Huashan, night tour to Grand Tang Dynasty Ever Bright City
Day 4: Shaanxi History Museum, Forest of Stone Steles Museum where you can learn calligraphy, and departure
Day 1: arrive at the airport, Hangyangling Mausoleum, and Muslim Street where you can enjoy the local food, and watch shadow and puppet play.
Day 2: Terracotta Warriors, Bike on the City Wall, and explore the Bell & Drum Tower Square, enjoy a night show such as Qin Opera or Tang Dynasty Show at night.
Day 3: Shaanxi History Museum, Giant Wild Goose Pagoda, Forest of Stone Steles Museum where you can learn traditional Chinese calligraphy
Day 4: Dumpling making at a local, departure
5 Days
Day 1: Arrive at Xi'an, visit Bell and Drum Towers, and City Wall by biking
Day 2: Terracotta Warriors, Giant Goose Pagoda, and Dumpling Making, Grand Tang Ever Bright City
Day 3: Shaanxi History Museum, Small Wild Goose Pagoda, Forest of Stone Steles Museum where you can learn calligraphy, Night show
Day 4: Xicang Valley, Muslim Street, and Yongxing Street
Day 5: Round trip to Mountain Huashan
Day 1: arrive at Xi'an, Bell Tower, Drum Tower, and Muslim Street
Day 2: Terracotta Warriors, Huaqing Hot Spring, dumpling making
Day3: City Wall with biking or Tai Chi learning, Forest of Stone Steles Museum where you can learn calligraphy
Day4: roundtrip of Mountain Huashan, night show
Day5: Traditional Chinese Han Costume activity, departure
6 Days
Day 1: arrive at Xi'an
Day 2: Terracotta Warriors, Xicang Valley, and dumpling-making
Day 3: Ancient City Wall by biking for about 1-2 hours, Bell & Drum Towers, Grand Wild Goose Pagoda and Ci'en Temple, Grand Tang Ever Bright City at night
Day 4: Qianling Mausoleum, Maoling Mausoleum, and Famen Temple
Day 5: Round trip to Huashan Mountain, Muslim Street
Day 6: Hanyang Tomb, Shaanxi History Museum, departure
Day 1: Arrive in Xi'an
Day 2: Terracotta Warriors, Muslim Street (Snacks, shadow and puppet show, paper cutting), Grand Mosque
Day 3: Forest of Stele Museum (calligraphy learning), Ancient City Wall (biking or Taichi learning), Shaanxi History Museum.
Day 4: Peasant painting village and cave visit
Day 5: Qianling Mausoleum, Maoling Mausoleum, and Famen Temple
Day 6: round trip to Huashan Mountain, cable car up and down
7 Days
Day 1: Arrive at Xi'an, Muslim Quarter & Great Mosque
Day 2: Terracotta Warriors (clay of terracotta warrior making), paper cutting plus foodie discovery trip
Day 3: Mt. Huashan, show at night
Day 4: Shaanxi History Museum, Forest of Stone Steles Museum (calligraphy learning), City Wall (biking or Taichi learning), and Grand Wild Goose Pagoda
Day 5: Half day of traditional Han Costume, Muslim Street, and dumpling-making
Day 6: Qianling Mausoleum, Maoling Mausoleum, and Famen Temple
Day 7: Hanyang Tomb, and Departure
Day 1: arrive at Xi'an, Hanyang Tomb, and Muslim Street
Day 2: Big Wild Goose Pagoda, History Museum, Bell Tower, Great Mosque, and Forest of Stone Steles Museum
Day 3: Maoling Mausoleum, Qianling Mausoleum, Famen Temple, and South Gate
Day 4: Terracotta Warriors, Mountain Li, City Wall
Day 5: Round trip to Mountain Hua
Day 6: Peasant painting village, and cave visit
Day 7: Hanyang Tomb, departure
Xi'an Side trips
Side trip to Luoyang: Day Trip to Luoyang Longmen Grottoes by fast train and back
Side trip to Pingyao Ancient Town for a night:
Day 1: Xi'an to Pingyao by train D2502(07:43-10:50), Ancient Town, stay overnight in Pingyao
Day 2: Pingyao to Xi'an by train D2529(18:26-21:27), a full day to visit the Zhangbi Ancient Castle, Shuanglin Temple, and Wang's Family Compound, train back to Xi'an
Where to stay in Xi'an
With the City Wall: Grand Noble Hotel Xi'an - 4*, Wyndham Grand Xi'an South - 5*, Sofitel Legend People's Grand Hotel Xian - Luxury and Boutique 5*
Other areas: Shangri La Hotel, Westin, Sheraton, Hilton, Hyatt, more luxury hotels in Xi'an >>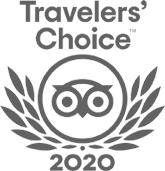 FABULOUS TOUR COMPANY
CHINA OCTOBER - NOVEMBER 2019 We researched several companies and studied reviews on Trip Adviser before contacting who did a very China Culture Tour with an initial query. Right from the outset Grace who owns the company was excellent. She emailed detailed with pictures information and a suggested…read more details
Karen from US
Ready to Create a Unique Dream Travel?