Wong Tai Sin Temple
Founded in 1921, Wong Tai Sin Temple is one of the most famous temples in HK. It is a Chinese traditional temple with colorful designs and magnificent architecture.
According to the "Autography of Red Pine", Wong Tai Sin, originally named Huang Chuping, was born in 328 in Jinhua County, Zhejiang Province. At age 15, he began learning about Taoism and concentrated on cultivating the disciplines of Taoism at Pine Mountain. He had secluded himself from the world for 40 years and finally gained the true essence of Taoism. Since then, he has fought against evil forces and helped people eradicate illness with traditional medicine. As he lived in Pine Mountain, he is also known as "Red Pine."
Wong Tai Sin Temple has an area of 18,000 square meters. In addition to the Grand Hall, there are small bamboo groves, and booths selling incense and mezuzah for worshippers. Nine-dragon Wall in the temple has been styled similarly to the Great Wall and inscribed with poems by the Chairman of the China Buddhism Association, which adds traditional Chinese elements to the temple.
It was said by those that visited the temple that all requests are to be granted, but people's wishes will be in effect in that present year. Accordingly, the most popular and busiest period of the temple is before and after the Lunar New Year. During this time, many worshipers go to ask for fortune in the next year and redeem a vow to this immortal.
Tickets
The tickets are free. People, however, have donated money to the Wish Garden. The joss sticks in the temple are also free and worshippers are only allowed to burn 9 joss sticks per visit.
Opening Hours
The Temple is open from 7:00 am to 5:30 pm and the Wish Garden is open from 9:00 am to 4:30 pm. Both of them are closed on Monday.
Travel Time
At the end of every Lunar year and from the 1st to the 15th, of Lunar January, many worshippers go to the temple to pray for good fortune in the following year and to give thanks for their blessings. On every Lunar August 23rd, many public figures go to the temple to celebrate the birthday of the father of Taoism. On the eve of each New Year, worshippers strive to be the first of the temple with sacrificial offerings in hopes of good fortune the next year. Asking the gods for an oracle is a part of traditional Hong Kong culture.
Transportation
Subway: Take the subway on Kwun Tong Line to Wong Tai Sin Station and walk 3 minutes east from the B2 or B3 exit.
Bus: Tbususes no. 2F, 3C, 38, 42C, 61X, 75X, 84M, 85C, 113, 258D, or 269C to Wong Tai Sin Center Station, and then cross the road.
Take bus no. 38, 40, 40P, 42C, 74A, 75X, 80, 80P, 84M, 89, 89B, 258D, 258P, 258S, or 259D and get off at Dragon Road Station or Shatin Pass Road Station.
You might also like the following helpful information about Hong Kong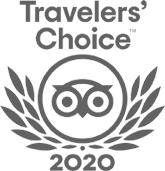 FABULOUS TOUR COMPANY
CHINA OCTOBER - NOVEMBER 2019 We researched several companies and studied reviews on Trip Adviser before contacting who did a very China Culture Tour with an initial query. Right from the outset Grace who owns the company was excellent. She emailed detailed with pictures information and a suggested…read more details
Karen from US
Ready to Create a Unique Dream Travel?