Guangdong Travel Guide, How to plan a Trip
Guangdong is a coastal province in southeastern China, known for its rich history, economic growth, and cultural diversity, with a population of over 113 million people and a bustling economy that includes major cities like Guangzhou and Shenzhen, and is also famous for its cuisine and its vibrant Cantonese culture, as well as being a hub for manufacturing, trade and technology industries.
The adjacent provinces to Guangdong are Fujian to the east, Jiangxi and Hunan(Zhangjiajie) to the north, and Guangxi(Guilin) to the west. Easily to reach Macau and Hong Kong, as well as Sanya.
Brief History
Guangdong is a province in southeastern China with a rich history dating back thousands of years. It was a center of trade and cultural exchange in ancient times and has played a significant role in the development of Chinese civilization. During the Ming and Qing dynasties, Guangdong was a hub of maritime trade, and it was also one of the regions that experienced significant economic growth and modernization during the late 19th and early 20th centuries. In recent years, Guangdong has continued to play a major role in China's economic development, with cities like Guangzhou and Shenzhen becoming centers of innovation and technology.
Attractions to visit
Guangdong, known as the "Land of Hakka", is home to a myriad of attractions, ranging from the iconic Canton Tower and the historic Chen Clan Ancestral Hall in Guangzhou, to the stunning Danxia Mountain range and the picturesque Kaiping Diaolou and Villages, offering visitors a fascinating glimpse into the province's rich cultural heritage, natural beauty, and modern developments.
Top attractions in Guangdong >>
Interesting activities
There are numerous hands-on cultural activities to participate in while visiting Guangdong, including learning the art of Cantonese opera or lion dance, trying your hand at making traditional dim sum or mooncakes, exploring the ancient art of Chinese calligraphy, or participating in a tea ceremony to learn about the history and cultural significance of tea in Chinese society, providing visitors with an immersive and educational experience of the province's rich cultural heritage.
Activities in Guangdong that can spotlight your trip >>
Luxury hotels, where to stay
Guangdong is home to several luxury branded hotels that offer high-end accommodation and world-class amenities to guests. These hotels are known for their spacious rooms, top-notch dining options, state-of-the-art facilities, and exceptional service. They cater to both leisure and business travelers and offer a range of services such as spa treatments, fitness centers, and meeting rooms. Staying at a luxury hotel in Guangdong provides a memorable and pampered experience for guests.
Four Seasons Hotels and Resorts
Ritz Carlton Hotels
Sheraton Hotels & Resorts
Hilton Hotels & Resorts
InterContinental Hotels Group (IHG)
When to travel to Guangdong
The best time to visit Guangdong would be during the autumn months of September to November, when the weather is comfortably warm with low humidity, and the colorful foliage of the region's parks and gardens is at its most vibrant, while avoiding the hot and humid summers and the occasional typhoons that may occur during the summer months.
The best time to visit Guangdong >>
Travel itineraries for Guangdong
A suggested Guangdong travel itinerary could include exploring the bustling city of Guangzhou, visiting iconic landmarks such as the Canton Tower and Chen Clan Ancestral Hall, enjoying traditional Cantonese cuisine at local restaurants, experiencing the vibrant nightlife scene in the city's trendy bars and clubs, then heading to the picturesque Kaiping Diaolou and Villages to admire the stunning architecture and learn about the region's cultural heritage, before heading to the scenic Danxia Mountain range to take in the breathtaking natural beauty and hike along the picturesque trails, providing visitors with a diverse and exciting travel experience in Guangdong province.
Day 1: Guangzhou, Visit the Canton Tower, take a stroll along the banks of the Pearl River and explore the Shamian Island, visit to the famous Chen Clan Ancestral Hall
Day 2: Foshan, visit the Foshan Ancestral Temple, explore the Nanfeng Ancient Kiln
Day 3: Shenzhen, Visit the Shenzhen Museum, take a stroll in the Lianhuashan Park, visit to the famous Dafen Oil Painting Village.
Day 4: Zhuhai, Visit the Zhuhai Fisher Girl, take a stroll along the Lover's Road, a scenic coastal walkway that offers stunning views of the sea and the surrounding hills.
Day 5: Kaiping, Visit the Diaolou Towers, explore the nearby villages of Liyuan and Majianglong
Day 6: Guangzhou, Take a food tour and sample some of the city's most famous dishes, such as dim sum, roasted meat, and Cantonese-style seafood.
Day 7: Guangzhou, visit to the Baiyun Mountain, Take a cable car to the mountaintop and hike to the summit for breathtaking views. Then, visit the nearby Guangzhou Sculpture Park.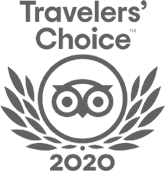 FABULOUS TOUR COMPANY
CHINA OCTOBER - NOVEMBER 2019 We researched several companies and studied reviews on Trip Adviser before contacting who did a very China Culture Tour with an initial query. Right from the outset Grace who owns the company was excellent. She emailed detailed with pictures information and a suggested…read more details
Karen from US
Ready to Create a Unique Dream Travel?