Fujian Travel Guide, How to Plan a Fukian Trip
History
Fujian is rich in history. As early as the primitive time period, trace of human activities can be found there. The tribe called Dongyue back then was a branch of the ancient Yue group. Fujian is also nicknamed "Bamin" (eight administrative bodies) due to its one prefecture, five states and two military bases (altogether eight administrative bodies) which were once set there.
Top attractions, what must see
When it comes to Fujian, Wuyi Mountain (where the scenery tops Southeast China), the coastal garden city Xiamen, the Maritime Silk Road-Quanzhou and the coastal city-Fuzhou are the top things that come to mind. As one of the hottest tourist destinations in southeast China, Fujian does not fail to attract its visitors. Fujian is both lavish with abundant natural landscapes and rich man-made landscapes. The earth buildings in Yongding are unique and legendary village constructions that can't be found anywhere else in the world. The talented and diligent Hui'an women are the highlight of the local lifestyle of those in southern Fujian. The ancient Kaiyuan Temple shows the magnificent and spectacular look of its dazzling decorations. Fujian is also the place where historical figures such as Ligang, Caixiang, Zhengcheng Gong and Linze Xu once lived. Their names will continue to be remembered throughout history.
Food and restaurants, what and where to eat
Fujian cuisine, also known as Min cuisine, is a style of Chinese cooking known for its delicate flavors, fresh ingredients, and emphasis on seafood. Some of the most famous dishes from Fujian include Fuzhou fish ball soup, Xiamen fried rice, and Quanzhou oyster omelette.
In addition to its seafood-based dishes, Fujian cuisine also features a variety of meat dishes, including braised pork, steamed chicken, and stir-fried beef. The cuisine also features a variety of soups and stews, such as fish head soup and duck stew, as well as a range of vegetarian dishes, including stir-fried vegetables and tofu dishes.
Fujian cuisine is characterized by its use of fresh ingredients, such as seafood, meats, and vegetables, as well as its delicate and subtle flavors. Whether you're looking for a hearty meal or a light and healthy dish, Fujian cuisine has something to offer, and is an essential part of any food lover's travel itinerary in the region.
Luxury Hotels and accommodations, where to stay in Fujian
Fujian is a coastal province in southeast China known for its beautiful landscapes, rich history, and cultural heritage. Luxury hotels in Fujian offer travelers comfortable accommodations and a range of luxurious amenities and services, providing the perfect base for exploring the province's many attractions.
Top hotels in Xiamen:
Marco Polo Xiamen: It is a luxury hotel located in the heart of Xiamen's commercial and shopping district, with well-appointed rooms, several dining options, and excellent recreational facilities.
Hilton Xiamen: It is a modern hotel located in the city center, featuring stylish rooms with stunning views of the city or sea, a range of dining options, and a fitness center.
Xiamen Shuncheng Hotel: This hotel is situated in the hub of Xiamen's commercial district and features well-equipped rooms, a restaurant serving Chinese and Western cuisine, and a fitness center.
Top hotels in Quanzhou
Sheraton Quanzhou Hotel: It is a luxury hotel located in the city center, featuring spacious rooms with scenic views, a range of dining options, a fitness center, and an indoor swimming pool.
JW Marriott Quanzhou Hotel: It is a modern hotel located in the heart of Quanzhou, featuring well-appointed rooms, several dining options, a fitness center, and an outdoor swimming pool.
Yongding Tulou
Yongding Tulou is a famous cluster of earthen buildings in Fujian province, China, and is a popular tourist destination for its unique architecture and cultural significance. Accommodations in Yongding Tulou range from traditional earthen buildings that have been converted into hotels to modern, western-style hotels and resorts.
Chengzhi Building: For a truly unique experience, guests can stay in one of the historic tulou, such as the Chengqi Building, which offers rooms with traditional furnishings and a glimpse into the lifestyle of the Hakka people.
Tongfuxuan Hot Spring Resort: This is a luxurious resort that features comfortable rooms, several hot spring pools, and a range of leisure facilities including a fitness center and a spa.

Hengmei Express Hotel: This is a budget-friendly hotel that offers basic, clean rooms and a convenient location near local attractions and transportation options.
Jijia Inn: This is a simple and affordable inn that offers clean and well-appointed rooms, a convenient location, and friendly service.
No matter what type of accommodation you choose, staying in Yongding Tulou is a unique and unforgettable experience, allowing you to immerse yourself in the local culture and history, and admire the region's beautiful scenery. For those who prefer modern amenities, there are also several western-style hotels and resorts in the area, such as the Tulou Boutique Hotel and the Fujian Tulou Hotel, which offer comfortable rooms and a range of recreational facilities.
Top hotels in Fuzhou
Four Seasons Hotel Fuzhou: This hotel offers elegant rooms and suites, several on-site dining options, a spa, an indoor swimming pool, and a range of recreational facilities. Located in the city center, the Four Seasons Hotel Fuzhou is the perfect base for exploring the city's many attractions.
St. Regis Fuzhou: This hotel features luxurious rooms and suites, several on-site dining options, a fitness center, an indoor swimming pool, and a range of recreational facilities. The St. Regis Fuzhou is located in the city center, close to many of Fuzhou's top attractions, making it a convenient and comfortable base for your travels in the city.
Cultural Activities and Adventures
Fujian is a province rich in culture and natural beauty, offering many opportunities for cultural activities and adventures. Here are some of the top experiences to consider during your trip:
Cultural Activities:
Visit ancient temples and shrines such as the South Putuo Temple, the Kaiyuan Temple, and the Cheng Huang Temple.
Explore historic neighborhoods, such as the Three Lanes and Seven Alleys in Fuzhou, and experience the traditional architecture and local lifestyle.
Visit museums and cultural centers, such as the Xiamen Museum and the Quanzhou Museum, to learn about the local history and culture.
Outdoor Adventures:
Explore the scenic beauty of Wuyi Mountain, known for its stunning views, tea plantations, and hot springs.
Hike in Mount Gu, a mountain range with scenic waterfalls and temples.
Visit the beaches and islands of Xiamen, including the famous Gulangyu Island.
Take a boat ride on the West Lake in Fuzhou to see the scenic views and gardens.
These experiences will provide a rich and memorable cultural and outdoor adventure during your trip to Fujian. More activities in Fujian »
Weather, the best time to visit Fujian
The best time to visit Fujian, China largely depends on your interests and personal preferences. However, here are some general recommendations based on weather conditions:
Spring (March to May): During this time, the weather is pleasant and mild, with occasional rain showers. It is a great time to see the blooming flowers and scenic landscapes.
Summer (June to August): This is the rainy season in Fujian, with frequent showers and occasional typhoons. However, the temperature is warm and suitable for outdoor activities such as beach trips and hikes.
Autumn (September to November): This is the best time to visit Fujian, as the weather is sunny and cool, and the scenery is stunning with the changing leaves.
Winter (December to February): The weather is cool and dry during this time, with occasional rain and occasional snow in the mountainous areas. However, it may not be the best time for outdoor activities.
It's important to note that the weather in Fujian can vary depending on the region, and these recommendations may not be accurate for every part of the province.
Weather in Fujian for your reference »
Travel itineraries, how to plan a Fujian trip
A Fujian travel itinerary guide would typically include exploring the province's rich cultural heritage, visiting its scenic landscapes and historical sites, tasting its famous cuisine, and staying in its luxurious hotels, offering a unique and unforgettable experience for travelers.
More Fujian travel itineraries »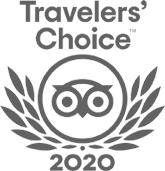 FABULOUS TOUR COMPANY
CHINA OCTOBER - NOVEMBER 2019 We researched several companies and studied reviews on Trip Adviser before contacting who did a very China Culture Tour with an initial query. Right from the outset Grace who owns the company was excellent. She emailed detailed with pictures information and a suggested…read more details
Karen from US
Ready to Create a Unique Dream Travel?