Travel itineraries, how to plan a Guangdong trip
4-Day Guangzhou and Dongguan Itinerary
Day 1: Arrive in Guangzhou and check into your hotel, Visit the iconic Canton Tower for panoramic views of the city, Explore the Chen Clan Academy, a former clan school that now serves as a museum, Walk through the bustling Shangxiajiu Pedestrian Street for shopping and food, End the day with a traditional Cantonese dinner
Day 2: Take a day trip to Foshan to visit the Ancestral Temple of the Chen Family and the Zu Temple, Visit the Guangdong Museum to learn about the province's history and culture, Explore the historic Baiyun Mountain and visit the Yunxi Ecological Park, Try local street food in the evening in Guangzhou's Shamian Island
Day 3: Head to Dongguan and visit the Humen Naval Battle Memorial Park, Explore the Guangdong Modern International Exhibition Center, Visit the famous furniture shopping district in Houjie, Enjoy a local meal in Dongguan
Day 4: Visit the Window of the World, a theme park featuring miniature replicas of famous landmarks from around the world, Head back to Guangzhou for some last-minute shopping and souvenir-buying, Depart for your next destination
6-Day Guangzhou, Foshan and Kaiping Itinerary
Day 1: Arrival in Guangzhou, Arrive in Guangzhou and check into your hotel. Explore the city and visit popular attractions such as the Canton Tower, Chen Clan Academy, and the Sacred Heart Cathedral. In the evening, sample the local cuisine and enjoy the nightlife in the city.
Day 2: Guangzhou to Foshan, Take a train or bus from Guangzhou to Foshan. Visit the Ancestral Temple of the Chen Family, which is one of the most famous ancestral temples in Guangdong. Walk around the Shiwan Ceramics Factory and admire the traditional pottery making techniques. Explore the famous Zumiao Temple, which is dedicated to the god of wealth and prosperity.
Day 3: Foshan to Kaiping, Take a train or bus from Foshan to Kaiping. Visit the Diaolou, which is a unique architectural style that combines Western and Chinese elements. Explore the Kaiping Watchtowers and learn about the history of the area. Visit the Li Garden, a beautiful park that showcases the traditional architecture of Kaiping.
Day 4: Kaiping to Guangzhou, Take a train or bus from Kaiping to Guangzhou. Visit the Sun Yat-sen Memorial Hall, which is dedicated to the founding father of the Republic of China. Explore the Chimelong Safari Park, which is one of the largest safari parks in the world. Walk around the Huacheng Square and admire the beautiful fountains and light shows.
Day 5: Guangzhou, Visit the Temple of the Six Banyan Trees, which is one of the oldest Buddhist temples in Guangzhou. Walk around the Guangzhou Museum and learn about the history and culture of the city. Explore the vibrant shopping district of Beijing Road and find unique souvenirs. In the evening, enjoy a traditional Cantonese opera performance.
Day 6: Departure, Check out of your hotel and take your flight back home. If time allows, visit the Shamian Island and take a walk around the colonial architecture. Say goodbye to Guangdong and start planning your next trip!
These itineraries covers both cultural and historical sites as well as leisure activities and provides a good mix of activities for overseas travelers visiting Guangdong. Not your style? customize your own Guangdong tour based on your interests and requests >>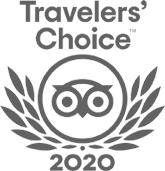 FABULOUS TOUR COMPANY
CHINA OCTOBER - NOVEMBER 2019 We researched several companies and studied reviews on Trip Adviser before contacting who did a very China Culture Tour with an initial query. Right from the outset Grace who owns the company was excellent. She emailed detailed with pictures information and a suggested…read more details
Karen from US
Ready to Create a Unique Dream Travel?