Activities, what to experience in a Xinjiang Trip
No. 1: Naan bread making
Type: Cultural Immersion/ Food
Duration: Within 30 minutes
Location: Urumqi
The word "naan" is derived from Persian language which means bread, and usually it is referred to flat bread. Bakers roll the dough out on a board and then punch down the centre of the loaves with a unique wooden stamp pattern. There are different toppings for naan, but the thing they have in common is being fresh, hot and delicious. Visit a local naan shop on the street, be fascinated by the process of naan making and interact with the chef to better understand local life and culture. Then, try your hand at making your own naan bread. You will get to use a round hand stamp with pegs to press the centre of the naan (you can use a fork instead at home and it will get you decent results). Other steps are left for you to discover on your own in your journey. When baked in a tandoor oven, the naan comes out bready at the edge and crispy at the centre. You can try it with yogurt, kefir or any other sauce you like. Simply delicious!
No. 2: Local home visit
Type: Cultural Immersion/ Food/ Art & Architecture/ Relaxation
Duration: 3 hours
Location: Turpan / Kashgar Old Town
Most of the residences in Turpan and Kashgar Old Town are built with poplar timber and mud bricks. Walls are usually unadorned on the outside; however, inner courtyards and balconies are decorated with wood carvings and other decorative hangings. In either Turpan or Kashgar, you will visit a local family there. Interact with the friendly host and know more about the local culture, traditions and some interesting stories. If there is sufficient time, you can learn from the host on how to prepare basic traditional dishes before lunch. Some of the more commonly seen dishes are Laghman (a dish of pulled noodles, meat and vegetables), sauté spicy chicken, shish kebab, and mutton chop. It is believed that the people here are born dancers, and you can spot musical instrument in almost every households. In the local's house, you can ask the host to teach you some basic moves of local dance and how to play local musical instrument such as dombra. If you happened to visit Turpan in August and September, you will get the chance to pick fresh grapes in the grape manor. In Turpan, once the grapes are being picked, the locals will sell them in the market, but most are hung up to dry in special drying houses.
Since you are in Turpan, it is highly recommended to visit a local night market in the evening on a beautifully decorated carriage and enjoy array of local food there. Have sufficient money with you and choose the ones you want to try among the plenty of mouth-watery delicacies. Time fly as you munch on, but one to two hours at the night market is enough to full your stomach.
No. 3: Local string instrument making
Type: Cultural Immersion/ Art & Architecture
Duration: 3 hours
Location: Kashgar Old Town
In one of the many instrument shops in Kashgar Old Town, you will follow the craftsman there and do the finishing steps of making a local instrument. Making instrument is not an easy task and it can be very tedious sometimes, so be prepared to either love or hate this three hour session. But once you've learnt how to "interact" with the instrument and know its history and role in people's lives you will eventually love this process. You will learn how to paint decorative patterns, varnish the instrument, put on strings and tune it (it really depends on which step the craftsman is working on, and you will join in the work). One of the most common musical instruments in Xinjiang is the Dombra. Pear-shaped body, wooden soundboard, a long neck and two or three sinew strings, dombra is a Kazakh two-stringed plucked instrument, though in some places it can also be three strings. It is one of the most essential and obligatory things in the lives of people living in Xinjiang. Get your finial touch done and if there is sufficient time, you will have the opportunity to learn some basic fingering on how to play the instrument from the craftsman.
No. 4: Copper teapot making
Type: Cultural Immersion/ Art & Architecture
Duration: 1-2 hours
Location: Kashgar Old Town
Once a major trading town on the ancient Silk Road, Kashgar Old Town was on the crossroad of diverse culture and beliefs. Ancient alleys, adobe houses and welcoming people, different from other rebuilt and commercialised ancient towns, Kashgar Old Town is still full of mystery and rusticity of the ancient times. Down the alleys and lanes, you can find a surprising array of items on offer: carpets, knives, furniture, spices, medicines, stoves and more (though most of the shops have no fix operating hours). Some of those stores are family-owned which are passed down through generations. In one of the few copper and bronze ware shops, you will try your hand at making a copper teapot. Admire the craftsman as he bangs on tin and chase copper, interact with him as he tells you the daily life story in Kashgar. The craftsman will do the last refinement for you before you can bring your own copper teapot home.
No. 5: Uyghur paper making
Type: Cultural Immersion/ Art & Architecture
Duration: 1 hour
Location: Karakax County in Hotan
The tradition of Uyghur paper making in Hotan has a history of more than 2,000 years, which is a century earlier than the invention of rice paper by Cailun. With subsidies given by the Chinese government, this local tradition survives till today. The traditional process of making paper from mulberry tree bark is complex yet fascinating. Abundance of mulberry trees, dry weather, and scorching sun make Hotan a perfect place for paper production. Generations of Uyghur families in this area have pass down this tradition, and even today, it is a family affair. A visit to one of the families that still keep this ancient tradition is definitely meaningful, though somehow it rarely gets a mention in most tour packages. In Karakax County, a 1.5 hour drive away from Hotan city, we will visit one of the families. Don't forget your camera during the visit, capture those captivating moments! Paper making using mulberry tree bark is tedious, taking a couple of days and at least four people to complete. From the peeling of bark from mulberry branches to pounding boiled bark down using wooden mallet, the process is never easy. Try your hand at a few processes of mulberry bark paper making and interact with the family members to find out more, whether it is about the secret of paper making or about their forefather's story. Visit the store room and spot stacks and stacks of mulberry bark paper on the shelves. At the end of this session, mulberry bark papers and handmade notebooks will be given to you as souvenir!
6. Handmade soap lesson
Type: Art & Architecture
Duration: 30 minutes— 1 hour
Location: Yining
In a lavender plantation base in Yining, which is located near the border of China and Kazakhstan, you will learn the techniques and basics of organic soap making with all the tools and ingredients provided. Learn the interesting history of soap making in Xinjiang before making your own handmade soap with an expert. You can personalize your soap by selecting from a range of scents and herbs if available. At the end of this feasible session, leave here with the knowledge of how to make your own soap in the future. If you are interested to make lip balm or lipstick, you can leave a note in your inquiry.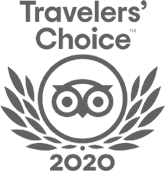 FABULOUS TOUR COMPANY
CHINA OCTOBER - NOVEMBER 2019 We researched several companies and studied reviews on Trip Adviser before contacting who did a very China Culture Tour with an initial query. Right from the outset Grace who owns the company was excellent. She emailed detailed with pictures information and a suggested…read more details
Karen from US
Ready to Create a Unique Dream Travel?