Cultural activities, what to experience in Luoyag
Henan Province, with 5,000 years of continuous civilisation, had been the political, economic and cultural centre of Chinese ancient empires for more than 3,000 years. From breath-taking Buddhist stone art at Longmen Grottoes to powerful and legendary moves of Chinese martial art practising by monks at Shaolin Temple, you will feast your eyes and soul with wonderful products of ancient Chinese wisdom. On this captivating land, discover places that hold beautiful traces and fascinating stories of those great empires.
Shaolin Kung Fu learning
Type: Cultural Immersion/ Health & Fitness/ Art & Architecture
Duration: Up to you to decide
Location: Luoyang/Dengfeng County
Chinese Kung Fu, also known as Wushu, is an ancient Chinese combat technique. Among all, Shaolin Kung Fu is one of the oldest and most famous styles of Wushu in China. Shaolin Kung Fu is basically a striking style of martial art that utilises combat strategies like punches, kicks, blocks and sometimes with the use of weapons. Some dazzling Kung Fu styles are based on the movement of animals and mythological figures. Shaolin Kung Fu is not only a physical but also a spiritual exercise, owning to its requirements of strength, flexibility balance and teaching of manipulation of chi, life force and the philosophy of Chan Buddhism. We will learn some Kung Fu movements from a Shifu or master in a martial arts school near Songshan Shaolin Temple. You can spend hours there depending on your interest. You can also visit the Shaolin Temple, the origin of Chinese martial arts, where you will see stunning temples and groups of monks practising Kung Fu on the square.
Tang Sancai pottery painting
Type: Cultural Immersion/ Art & Architecture/ History
Duration: 2 hours
Location: Luoyang
Tang Sancai or three-coloured pottery is a famous type of Chinese pottery made with the use of glazes and predominantly in the three colours of yellowish-brown, green and creamy white. Even so, it is also common to see mono or multi-coloured figurines. Most figurines are animals, civilians and legendary creatures, but among them, large number of foreign elements can be found – traders ridding camels who travelled the Silk Road and grooms of those camels from central Asia. Potteries that incorporated influences from western regions have a particularly rich and exotic feel. Those brilliant and colourful crafts provide a vivid glimpse of the cultural grandeur of the prosperous Tang era. Visit an exhibition hall to understand the history Tang Sancai which reached its zenith during Tang dynasty, attaining mass production before declining towards the end of Tang era. You will be introduced the manufacturing process and the details of how glazing is done before choosing a figurine to paint on. There are total of 17 types of figurines, including camel, elephant and noble lady. After your work is done, craftsman will help you to glaze and fire it. You can either return on the following day to get your finished work or simply ask to mail it to your hotel in Luoyang. Note that a total of hundred yuan of delivery fee is required for the whole group.
Luoyang Paper making
Type: Cultural Immersion/ Art & Architecture/ History
Duration: 2 hours
Location: Luoyang
Luoyang was the capital of 13 ancient dynasties in China including Eastern Han dynasty (25-220 AD) where the inventor of paper, Cai Lun, was from. Paper made using bark, rag, linen thread, fishing net and other cheap materials became a lighter and cheaper substitute of heavy bamboo or wooden strips and costly silk, which had been used for centuries for writing. Later, raw materials for paper making were replaced by bamboo fibres for better quality. Other than for writing and painting, paper was also commonly used for packing of medicines and tea leaves. Learn about the history of paper making before start to creating your flower adorned paper. The paper will be sundried completely after two to three day. You will need to come back again if you want to bring home your completed work. Thus, it is advised to arrange this activity on the first day of your trip in Henan. Furthermore, you will get the chance to study some ancient Han etiquette with Han costume on for free.
Paper cutting lesson
Type: Cultural Immersion/ Art & Architecture
Duration: 2 hours
Location: Luoyang
Chinese paper cutting is one of the popular folk arts, especially in Henan Province. It began thousands of years ago soon after Cai Lun invented paper. It is often used during festivals for decorative purposes in wishing for good health and prosperity. Patterns can be either cut using a sharp pointed scissors or carved into many layers of paper that are clipped together with a craft knife . The most intricate designs require patience and experience. In this lesson, people who with or without paper cutting skills are able to design your own pattern and cut it out under the guidance of your instructor. Besides paper cutting, you will also have the opportunity to dress up in traditional Han costume and appreciate a short Chinese dance.
Chinese painting lesson - peonies
Type: Cultural Immersion/ Art & Architecture
Duration: 2 hours
Location: Luoyang
Peony, symbolising wealth, prosperity and honor, is the national flower of China. Throughout history, this flower has been highly appreciated for its beauty. While peonies in Luoyang, Henan Province, are the most famous. Bright colours, strong fragrance, large and layered petals, peony often appeared in traditional Chinese paintings, silk embroideries and carvings. Many Chinese like to hang peony painting indoor in wishing for wealth and good fortune. Red, pink and purple are often used for peony petals. Participate in the Chinese painting class in Luoyang and learn step by step on how to paint peony flowers using traditional painting materials.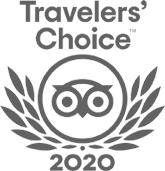 FABULOUS TOUR COMPANY
CHINA OCTOBER - NOVEMBER 2019 We researched several companies and studied reviews on Trip Adviser before contacting who did a very China Culture Tour with an initial query. Right from the outset Grace who owns the company was excellent. She emailed detailed with pictures information and a suggested…read more details
Karen from US
Ready to Create a Unique Dream Travel?