Luoyang Travel Guide, an Insider Cultural Trip Plan
As the earliest-built ancient capital in Chinese history, Luoyang has gone through many dynasties that other ancient capitals can't compare to. As one of China's outstanding tourist cities and a renowned city, it is home to a wealth of world cultural heritages, including the Longmen Grottoes. Luoyang has many places of historic and cultural significance. Among them, the Longmen Grottoes are one of China's three largest-scale grottoes; White Horse Temple is the first government-sponsored Buddhist temple in China and Luoyang Ancient Tomb Museum houses the world's largest ancient tomb complex. Also, it has other historic heritage sites such as Ercheng Tomb, White Garden and the Memorial Hall of Guanyu. The name of Luoyang has its root in the geographical location of the city, which is north of Luoshui River (Luo refers to Luoshui River while Yang refers to the northern side of the river in Chinese culture). It's hailed one of the cradles of Chinese civilization.
For over 1,500 years, it has served as the capital for 13 dynasties in history since Emperor Zhouping relocated the capital of his kingdom to Luoyi (today's Luoyang) in 770 BC. From time immemorial, it has long been a gathering place of men of letters from around the country, giving the reputation of "the capital of poems." Moreover, the flagrant peonies contributing to its fame of "the capital of flowers."Located in the eastern section of the Eurasian landmass, Luoyang stretches over both banks of the Yellow River and stands in the middle of China, thus has been crowned the hinterland of China since ancient times. Luoyang has many identities including, the first imperial capital of China, one of China's eight ancient cities, one of the first group of famous historical and cultural cites publicized by the State Council, one of the starting points of the Silk Road and the only city entitled "Amazing Capital" in Chinese history.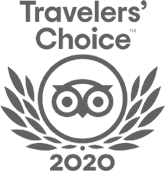 FABULOUS TOUR COMPANY
CHINA OCTOBER - NOVEMBER 2019 We researched several companies and studied reviews on Trip Adviser before contacting who did a very China Culture Tour with an initial query. Right from the outset Grace who owns the company was excellent. She emailed detailed with pictures information and a suggested…read more details
Karen from US
Ready to Create a Unique Dream Travel?