Cultural activities, what to experience in Harbin
Activities in Harbin
Harbin is a city with a rich cultural heritage, and there are many hand-on activities that you can participate in to fully immerse yourself in the local culture. Here are some of the top cultural hand-on activities in Harbin:
Ice and Snow Festival - Visit the annual Ice and Snow Festival, which takes place every winter and features ice sculptures, snow sculptures, and ice lanterns.
Traditional Russian Architecture - Explore the city's many beautiful examples of traditional Russian architecture, such as St. Sophia Cathedral and the Central Street.
Ice Lantern Show - Take part in the annual Ice Lantern Show, where you can see intricate ice lanterns lit up at night.
Ice Sculpture Class - Sign up for a class to learn how to make ice sculptures and create your own unique piece.
Russian Folk Music and Dance Performance - Enjoy a live performance of Russian folk music and dance, and learn some of the traditional dance steps.

Traditional Handicraft Workshops - Attend a workshop to learn about traditional handicrafts such as knitting, needlepoint, or paper cutting.
These are just a few examples of the many cultural hand-on activities you can participate in while in Harbin. By taking part in these experiences, you can gain a deeper understanding and appreciation for the local culture.
Activities in Yabuli Skiing Resort
The Yabuli Ski Resort offers a variety of cultural and hands-on activities and classes for visitors to enjoy during their stay. Here are some of the top options:
Ski/Snowboard lessons: The resort offers lessons for beginners and advanced skiers and snowboarders.
Ice Sculpture Classes: Take part in a class to learn the traditional art of ice sculpture, and create your own unique masterpiece.
Russian Banya Experience: Enjoy a traditional Russian banya, a type of sauna that uses steam and heat to promote relaxation and wellness.
Dog Sledding: Explore the surrounding landscape on a dog sledding tour, an exciting and unique way to experience the winter wilderness.
Snowshoeing: Take a guided snowshoeing tour through the scenic forest and mountains surrounding the resort.
Ice Fishing: Enjoy a fun and educational ice fishing experience, where you can learn about this traditional winter sport and try your hand at catching fish.
These cultural and hands-on activities are a great way to enhance your stay at Yabuli Ski Resort and add a unique and memorable experience to your trip.
Activities in China Snnow Town
A China Snow Town is a popular winter destination in China known for its snow and ice activities. Here are some top cultural hand-on activities or classes that you can experience in a China Snow Town:
Ice carving classes - Learn how to create ice sculptures and experience the art of ice carving from local craftsmen.
Snow and ice sports - Try your hand at ice skating, skiing, snowboarding, and other winter sports.
Ice lantern festival - Attend the annual ice lantern festival and admire the stunning ice sculptures, ice lanterns, and other ice-based creations.
Winter folk art workshops - Take part in workshops to learn about traditional Chinese winter folk arts, such as paper-cuttings, knotting, and New Year paintings.
Winter photography classes - Learn how to take amazing winter landscapes and nature photography in a snow town.
Snow and ice fishing - Try your hand at fishing in a frozen lake and enjoy the unique winter experience.
Horse-drawn sleigh rides - Take a horse-drawn sleigh ride through the snow-covered landscapes and enjoy the winter scenery.
These cultural hand-on activities and classes offer a unique and immersive experience for visitors to a China Snow Town, providing a deeper appreciation for the local culture and traditions.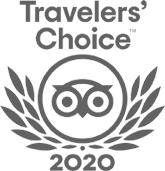 FABULOUS TOUR COMPANY
CHINA OCTOBER - NOVEMBER 2019 We researched several companies and studied reviews on Trip Adviser before contacting who did a very China Culture Tour with an initial query. Right from the outset Grace who owns the company was excellent. She emailed detailed with pictures information and a suggested…read more details
Karen from US
Ready to Create a Unique Dream Travel?