Food and restaurants, what and where to eat in Harbin
Top Food Must Try
Harbin, the capital city of Heilongjiang province in northeastern China, is known for its rich food culture influenced by Russian and Korean cuisine. Some popular dishes in Harbin include:
Harbin-style sausages: These savory sausages are made with a mixture of beef and pork, and are a staple of Harbin's cuisine.
Stuffed buns: These delicious steamed buns are filled with a variety of meats and vegetables, and are a popular snack in Harbin.
Harbin Beer: This beer is made with locally sourced ingredients and is famous for its rich, full-bodied flavor.
Russian-style cuisine: Harbin was once a center of Russian immigration in China, and the city's cuisine reflects this heritage with dishes such as pelmeni (dumplings) and blini (pancakes).
Siberian Ice Cream: This unique frozen treat is made with a mixture of ice, fruit syrup, and condensed milk, and is a popular dessert in Harbin.
These dishes and many others can be enjoyed at the city's many restaurants, cafes, and street food stalls. Visitors to Harbin should definitely try some of the local cuisine to get a true taste of the city's rich cultural heritage.
Top Restaurants
Harbin has a wide range of dining options for travelers, from traditional local restaurants to international cuisine. Here are some popular restaurants in Harbin that are known for their delicious food and friendly atmosphere:
Da Dong Roast Duck Restaurant
Da Dong Roast Duck Restaurant is a famous restaurant in Harbin, China, known for its delicious Peking duck and other dishes made from local ingredients. The restaurant has a long history of serving high-quality duck dishes, and its Peking duck is especially famous for its tender meat, crispy skin, and flavorful sauce.
Reservations: It is recommended to make a reservation in advance, especially during peak hours and on weekends.
Menu: The restaurant's menu features a variety of dishes, including their famous Peking duck, as well as other dishes made from local ingredients.
Service: The service at Da Dong Roast Duck Restaurant is known to be friendly and attentive.
Atmosphere: The restaurant has a relaxed and inviting atmosphere, with comfortable seating and traditional decor.
Cost: Prices at Da Dong Roast Duck Restaurant are moderate, with dishes ranging from around 50-100 RMB.
Hours: The restaurant is open daily, with hours typically running from 11:00 AM to 10:00 PM.
Location: Da Dong Roast Duck Restaurant is located in Harbin's city center, making it a convenient dining option for travelers.
Overall, Da Dong Roast Duck Restaurant is a great place to enjoy a delicious meal in Harbin, and is well worth a visit for anyone interested in trying traditional local cuisine.
Na Li Ya Restaurant: This restaurant specializes in traditional Russian cuisine, including hearty soups, stews, and baked goods.
Yang Rou Paomo Restaurant: This popular eatery is known for its Harbin-style mutton soup, which is made with fresh local ingredients.
Sheng King Restaurant: This restaurant serves a variety of traditional Chinese dishes, including dumplings, hot pot, and stir-fry dishes.
Harbin Old Street Restaurant: This historic restaurant is located in the heart of Harbin's old town and is known for its traditional local cuisine and charming atmosphere.
These restaurants are a great place to start your culinary journey in Harbin, but there are many other options to choose from as well, depending on your taste and budget.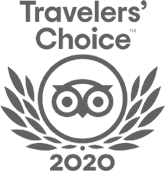 FABULOUS TOUR COMPANY
CHINA OCTOBER - NOVEMBER 2019 We researched several companies and studied reviews on Trip Adviser before contacting who did a very China Culture Tour with an initial query. Right from the outset Grace who owns the company was excellent. She emailed detailed with pictures information and a suggested…read more details
Karen from US
Ready to Create a Unique Dream Travel?