Guizhou and Guilin Travel Itinerary, Tour in Guizhou and Guilin
Starting from Guizhou and ending in Guilin
10 to 14 days itinerary for Guizhou and Guilin
Day 1-2: Arrive in Guiyang, the capital city of Guizhou. Visit the Jiaxiu Pavilion, Hongfeng Lake, and enjoy a night cruise on the lake.
Day 3-4: Head to the minority villages in the surrounding areas, such as Xijiang Qianhu Miao Village, Shiqian Long Street, and Langde Miao Village.
Day 5-6: Drive to Zunyi and visit the Zunyi Conference Memorial Hall, the site of an important Communist Party meeting during the Long March.
Day 7-8: Take a scenic drive to the Li River and spend two days exploring the beauty of Guilin, including the Reed Flute Cave and Elephant Trunk Hill.
Day 9-10: Continue exploring Guilin and visit the Seven Star Park and the Solitary Beauty Peak.
Day 11-12: Take a cruise down the Li River and visit the Yangshuo Countryside.
Day 13-14: Head back to Guiyang and explore the city's modern offerings, such as the Guiyang Grand View Garden, before departing.
Starting from Guilin and ending in Guiyang
11-14 day itinerary for Guilin and Guiyang
Day 1-2: Guilin, Explore the scenic beauty of the Li River and its surrounding hills, including Elephant Trunk Hill, Reed Flute Cave, and Seven Star Park. Visit the ancient town of Yangshuo and enjoy a leisurely bike ride or a scenic boat ride on the Yulong River.
Day 3-4: Guiyang, Visit the Jiaxiu Tower and explore the nearby Qingyan Ancient Town. Explore the Guiyang Forest Park, known for its scenic beauty and rich biodiversity. Visit the Guiyang City Museum to learn more about the history and culture of the region.
Day 5-6: Explore the Ethnic Villages, Visit the Xijiang Qiang Village, a traditional Qiang ethnic village located near Guiyang. Explore the Miao ethnic village of Langde and learn about the customs and traditions of this minority group.
Day 7-8: Huangguoshu Waterfall and Surrounding Areas, Visit the Huangguoshu Waterfall, one of the largest waterfalls in China, and explore the surrounding scenic area. Visit the Dragon Palace Cave, an underground cave system known for its stunning natural beauty.
Day 9-10: Anshun and Zhenyuan, Visit the ancient city of Anshun, known for its rich history and scenic beauty. Explore the historic town of Zhenyuan, located in a scenic valley surrounded by towering hills.
Day 11-14: Optional activities, Visit the Guizhou Nationalities Museum to learn more about the ethnic minority groups of Guizhou. Take a scenic drive or hike in the beautiful Guizhou countryside. Explore the bustling city of Guiyang and sample its delicious street food.
These itineraries provides a good balance of scenic beauty, cultural experiences, and relaxation, but can be adjusted based on individual interests and travel plans.Best tours in Guizhou or Guilin tours for your reference >>
Customize Your Unique Guizhou Tour

If you are interested in the itineraries mentioned above, please contact us, and we will be happy to customize it and provide a quote tailored to your preferences.
Alternatively, if you would like to customize your Guizhou Tour, please visit our Guizhou Tour Customized Center. We assure you that you will receive a reply within 24 working hours.
Informative Articles for Your Guizhou Trip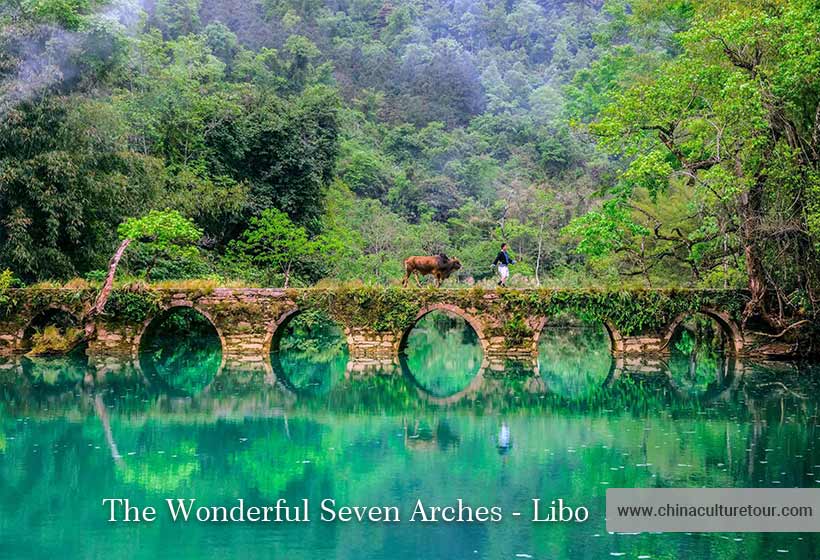 Seven Arches in Libo, Guizhou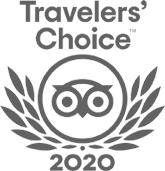 FABULOUS TOUR COMPANY
CHINA OCTOBER - NOVEMBER 2019 We researched several companies and studied reviews on Trip Adviser before contacting who did a very China Culture Tour with an initial query. Right from the outset Grace who owns the company was excellent. She emailed detailed with pictures information and a suggested…read more details
Karen from US
Ready to Create a Unique Dream Travel?