Top attractions and ethnic minorities must visit in a Guizhou Trip
Top minority villages must visit in Guizhou
Guiyang, the capital of Guizhou province, is home to many minority ethnic groups, each with their own unique culture and traditions. Some of the top minority villages to visit in Guiyang include:
Zhaoxing Dong Village - one of the largest and most well-preserved Dong minority villages in China
Langde Miao Village - a traditional Miao village with stunning architecture and rich culture
Xijiang Miao Village - the largest Miao village in China and a great place to learn about Miao customs and traditions
Shui Village - a traditional Shui minority village that offers a unique glimpse into the lives of this minority group
Tianlong Ba Yao Village - a well-preserved Bai minority village that showcases traditional Bai architecture and customs.
Shidong Miao Village - a scenic Miao minority village known for its traditional buildings, drum towers, and dances
Huayao Dai Village - a traditional Dai minority village known for its wooden stilt houses, bamboo groves, and traditional dance performances.
Visitors can experience the rich culture and traditions of these minority villages by attending festivals, trying local cuisine, and visiting cultural and historical sites.
Top attractions must visit in Guizhou
Guizhou, a province in southwestern China, is known for its unique landscapes, rich cultural heritage, and colorful ethnic minorities. Here are some of the top attractions in Guizhou:
Huangguoshu Waterfall: One of the largest waterfalls in Asia, with a height of 77.8 meters and a width of 101 meters.
Dragon Palace Cave: A stunning karst cave system that features stalactites, stalagmites, and other fascinating rock formations.
Zhenyuan Ancient Town: A charming and well-preserved ancient town that dates back over 1,700 years and is located along the banks of the river.
Miao Ethnic Village: A living museum of Miao culture and architecture, featuring traditional stilt houses, drum towers, and unique clothing.
Leishan Giant Buddha: A massive statue of Buddha carved into the cliff side, standing at 68 meters tall.
Anshun Bridges: A series of ancient bridges that span across the picturesque Li River in Anshun.
Libo Karst Forest Park: A stunning park filled with towering karst peaks, crystal-clear waterfalls, and lush vegetation.
These are just a few of the many exciting attractions that Guizhou has to offer, making it a must-visit destination for tourists and travelers alike.
Huangguoshu Waterfall: Located in the Anshun region, this waterfall is the largest in China and one of the most spectacular in the world. The waterfall is surrounded by a beautiful park, which offers hiking trails and a cable car to the top of the waterfall.
Dragon Palace Cave: this cave is one of the largest and most spectacular in China, with over 20,000 square meters of caverns, underground rivers, and striking rock formations.
Miao Villages: Guizhou is home to a large population of Miao people, an ethnic minority known for their colorful traditional dress and unique culture. Visitors can explore the Miao villages, which are scattered throughout the province and learn more about their customs and traditions.
Leigong Mountain: This mountain is famous for its sea of clouds, which form at the summit, especially in the morning and evening. Visitors can hike to the summit for a panoramic view of the clouds and the surrounding landscape.
Zhaoxing Dong village: This village is one of the most famous Dong villages in Guizhou, known for its unique wooden drum towers, which are a unique architectural feature of the Dong people.
Kaili Ethnic Minority Museum: this museum is a great place to learn about the different ethnic minority groups that call Guizhou home and their customs and traditions.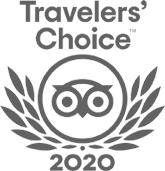 FABULOUS TOUR COMPANY
CHINA OCTOBER - NOVEMBER 2019 We researched several companies and studied reviews on Trip Adviser before contacting who did a very China Culture Tour with an initial query. Right from the outset Grace who owns the company was excellent. She emailed detailed with pictures information and a suggested…read more details
Karen from US
Ready to Create a Unique Dream Travel?