Luxury Hotels and accommodations, where to stay in Guizhou
Sheraton Guiyang Hotel
Located in the bustling area of Guiyang and filled with the picturesque sceneries of Nanming River, Sheraton Guiyang Hotel is Guiyang's most deluxe five-star hotel. With convenient transportation, it is a 5-minute walk to the railway station and 15-minute drive to the airport (13 kilometers).
Sheraton Guiyang Hotel has 346 elegantly adorned rooms, including 41 suites and a president suite. The rooms have a cozy and modern impression. All the rooms are equipped with 32-inch liquid crystal TVs, high speed broadband internet access and comfortable beddings that can't be found elsewhere. Its commodious bathrooms are equipped with rainforest shower heads. Its spas, fitness center and executive bar provide you with perfect places for relaxation. In addition, its Chinese and Western-style restaurants take you on a journey of exploring various, delicious delicacies. Moreover, it has a large conference hall equipped with the most advanced facilities.
Howard Johnson Plaza Hotel Guiyang
Located on the mountain road of Mt. Zaoshan, Howard Johnson Plaza Hotel Guiyang is a deluxe business hotel. It's next to Guiyang's largest shopping center, the local transport hub, Qianling Park and the local museum with a refined collection of cultural relics. Equipped with complete amenities, the hotel's rooms have various styles geared to the needs of businesses. Open to guests since April 2003, it is a five-star hotel of international standard with 310 rooms (suites) of different styles, each of which has an area of least 30 square meters.
The hotel's restaurants serve special delicacies that hold a fascination to a variety of tourists. In addition, the uniquely designed cozy rooms will make your stay a comfortable one. Furthermore, its cooperation with internationally famed hotel groups allows you to receive standardized services. Its women's floor is aimed at providing ladies with comfortable and safe personalized services.
With a history of 78 years, Howard Johnson International is an international hotel management group and one of Cendant Group's 10 subsidiary hotels. Cendant Group, whose head office is in New Jersey, is in charge of 500 hotels in 34 countries and regions, covering North America, Europe and Asia.
Transportation Downtown: 2.5 kilometers away from Dashizi Square
Airport: 14 kilometers away from Guiyang Longdongbao Airport
Railway station: 3 kilometers away from Guiyang Railway Station
Hyatt Regency Guiyang
Located in southwestern China, Guiyang is the capital city as well as the commercial, economic and cultural center of Guizhou Province. Located at the heart of Jinyang new downtown, the Hyatt Regency Guiyang is a vital component of Zhongtian International Exhibition Center. It is next to the municipal government of Guiyang, the administrative center and Jinyang Commercial Center. In addition, it stands next to Guanshan Park where you can get closer to nature and take a breath of fresh air. The thick verdant plants are also a feast to your eyes.
The design of the hotel, which is taken care of by the world-renowned KKS Company, feature a fusion of fashionable and simple architectural style along with elements influenced by local ethnic groups. The layout of the hotel as a whole takes advantage of the local architectural style and customs, which emphasize that the city and its surrounding mountains should live side by side in harmony. Considering that, the hotel is characterized by staircase gardens, smooth curves and laminated colors. The hotel has 366 deluxe cozy rooms and suites, each of which is equipped with advanced business amenities, including a large office desk, IDD telephone, voice message telephone, high speed broadband Internet, liquid crystal TV and personal safe box. In addition, its executive floors are furnished with rooms of higher quality, with complete preferential and personalized services.
Transportation to Scenic areas: 13 kilometers away from Jiaxiu Tower (about 20 minutes by taxi); 10 kilometers away from Qianling Park (about 20 minutes by taxi)
Airport: 26.43 kilometers away from Guiyang Longdongbao Airport (about 30 minutes by taxi)
Railway station: 16.82 kilometers away from Guiyang Railway Station (about 20 minutes by taxi)
Kaili Zhongheng Hotel
Open to guests since July 10, 2012, Zhongheng Hotel has 25 floors, with 162 rooms (suites). Located on Ningbo Road, Kaili downtown, Zhongheng Hotel is next to the government of Qiandongnan Miao and Dong Autonomous Prefecture and the municipal government of Kaili. Next to Kaili Railway Station, the hotel is blessed with an excellent infrastructure and easy transportation. Its design feature a combination of modern art and ethnic culture. In addition, it has two 250-seat multifunctional halls with advanced stereo systems, professional lighting equipments, 5000 high ambient light projectors, high-speed optical fiber broadband and Wi-Fi access. Its thirteen deluxe VIP rooms and two 200-seat banquet halls create a cozy and magnificent ambience for dining. The nutritious and delicious delicacies as well as meticulous services will make your stay a memorable one.
Downtown: 1.2 kilometers away from Dashizi Square (about 5 minutes by taxi)
Airport: 158 kilometers away from Guiyang Longdongbao Airport (150 minutes by taxi)
Kaili Zhongrui Tianxi Hotel
With an area of 12,300 square meters, Zhongrui Tianxi Hotel has an above ground parking lot and an underground parking lot, which can accommodate 70 cars. The hotel has 118 refined and commodious rooms featuring modern style, in where a view of the administrative center of Kaili and the Stadium of Nationalities can be seen. You will be intoxicated by the warm and cozy ambience of the hotel while appreciating the magnificence of the city.
The hotel's conference center is furnished with 4 pillar-free meeting rooms, all of which are equipped with complete and advanced facilities. The large-sized meeting room has a seating capacity of 180, the medium-sized meeting room has a seating capacity of 60, and the last two round-table meeting rooms meet the standards of hosting executive conferences and business negotiations.
The Banquet Square is the highlight of Zhongrui Tianxi Hotel. The hotel offers the most decent places for hosting banquets. Its 2nd and 3rd floors are furnished with two fashionable, elegant and magnificent banquet halls with a seating capacity of 800 (altogether 70 tables). In addition, the banquet hall can be divided into smaller ones by advanced movable partition walls in accordance with the needs of clients. Moreover, the hotel has an experienced and dedicated catering team that can offer you help in hosting the most unforgettable wedding dinners and ceremonies. Apart from that, its luxury amenities and personalized services will make your stay a memorable one.
In the spirit of specialization and dedication, Zhongrui Tianxi Hotel is now brand itself as a branding itself as a new four-star hotel in a never-ending pursuit of perfection. Zhongrui Tianxi Hotel awaits your arrival!
Transportation Downtown: 2 kilometers away from Dashizi Square (about 8 minutes by taxi)
Airport: 160 kilometers away from Guiyang Longdongbao Airport (about 2 hours by taxi)
Anshun Wanlvcheng Holiday Hotel
Open to guests since 2012, Wanlvcheng Holiday Hotel has 165 rooms (suites). It brands itself as a five-star business and holiday hotel with complete services of accommodation, catering, entertainment, bodybuilding, tourism, business and convention facilities. It is within the Guanling County Prefecture (which is crowned as the backyard of Huangguoshu Waterfall), Anshun, in midwestern Guizhou Province. It has a favorable geographic location with the following nearby: Shanghai-Kunming Expressway 65, Guan Xing Highway, Shuihuang Highway, China National Highway 320 and 210 provincial level highways crisscross with one another here.
The Bridge is hailed as the highest bridge in Asia. With a picturesque scenery and fresh air, the hotel is a garden-style architectural complex equipped with complete amenities.
It has rooms of various types, conference rooms of different sizes, multifunctional halls, Chinese and Western-style restaurants, a swimming pool, a tennis court, a gym, KTV and sauna rooms. Its refined environment and easy transportation will definitely make your stay a memorable one!
It's 150 kilometers away from Guiyang
60 kilometers away from Anshun
12 kilometers away (12-minute drive) from the 5A scenic area (Hunagguoshu Waterfall)
45 kilometers away (45-minute drive) from another 5A scenic (the Crystal Palace of Dragon King), and 5 kilometers away from Baling River Bridge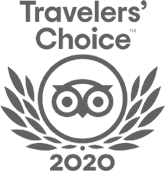 FABULOUS TOUR COMPANY
CHINA OCTOBER - NOVEMBER 2019 We researched several companies and studied reviews on Trip Adviser before contacting who did a very China Culture Tour with an initial query. Right from the outset Grace who owns the company was excellent. She emailed detailed with pictures information and a suggested…read more details
Karen from US
Ready to Create a Unique Dream Travel?