Top best things to do in Guizhou
Best hand-on activities in Guizhou
Guizhou is known for its rich cultural heritage and diverse ethnic groups, offering plenty of opportunities for hands-on learning experiences. Here are some of the best hand-on activities you can participate in while visiting Guizhou:
Learn Miao Embroidery: The Miao people are famous for their beautiful and intricate embroidery, and you can learn the traditional techniques and create your own unique piece.
Make Rice Noodles: Guizhou is known for its delicious rice noodle dishes, and you can learn how to make them yourself by visiting a local family and participating in a cooking class.
Weave Bamboo Baskets: Bamboo weaving is a traditional craft in Guizhou, and you can learn how to create baskets, hats, and other items using bamboo.
Try Taiji: Taiji, a form of martial arts, originated in Guizhou and is widely practiced in the region. You can learn the basics and participate in a class or watch a demonstration.
Experience Dong Drum Tower: The Dong people are famous for their drum towers, and you can visit a traditional drum tower and learn about its cultural significance, as well as participate in a drumming performance.
Explore the Li River: Guizhou's Li River is one of the most scenic rivers in China, and you can take a boat trip and learn about the local flora and fauna, as well as the cultural and historical significance of the river.
These are just a few of the many hands-on learning experiences that Guizhou has to offer, making it a great destination for those who want to immerse themselves in the local culture and learn new skills.
Safy and soft adventures
Guizhou province in China offers a range of outdoor adventures for nature lovers and active travelers. Here are some popular activities in Guizhou:
Hiking - Guizhou is home to several scenic hiking trails, including the Fanjing Mountain National Nature Reserve and the Tianlongshan Scenic Area.
Canyoning - visitors can explore the stunning canyons and gorges of the Huangguoshu Waterfall and Dragon Palace Cave.
Rock Climbing - there are several rock climbing sites in Guizhou, including the Balinghe Canyon and the Fanjing Mountain National Nature Reserve.
Rafting - the clear waters of the Wujiang River and the Chishui River offer great rafting opportunities for adventure seekers.
Kayaking - visitors can explore the scenic lakes, rivers, and caves of the Wuyang River Scenic Area.
In addition to these outdoor activities, Guizhou is also famous for its hot springs and scenic parks, making it an ideal destination for a relaxing and rejuvenating vacation.
Top food must try in Guizhou
Guizhou is known for its unique and flavorful cuisine that incorporates bold spices, hot peppers, and a variety of regional ingredients. Here are some of the top foods that you must try while in Guizhou:
Guizhou-style hot pot: A spicy hot pot dish that is typically made with chili peppers, Sichuan peppercorns, and a variety of meats and vegetables.
Shuizhu Pork: A flavorful and spicy dish made with sliced pork, chili peppers, and Sichuan peppercorns.
Fish Hotpot: A hot pot dish made with fish, vegetables, and spices, typically served in a savory broth.
Maocai: A traditional dish made from vegetables and meats cooked in a clay pot and served with rice.
Rouyan: A type of Guizhou-style grilled chicken that is marinated in spices and grilled over high heat.
Miansheng Rice Noodles: Handmade rice noodles that are served in a variety of soups and stews, often with spicy sauces.
Kao pi: A dish made from boiled or steamed cornmeal and served with various sauces, meats, and vegetables.
These are just a few of the many delicious foods that you can enjoy while in Guizhou, making it a culinary destination that you won't want to miss.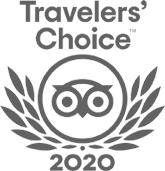 FABULOUS TOUR COMPANY
CHINA OCTOBER - NOVEMBER 2019 We researched several companies and studied reviews on Trip Adviser before contacting who did a very China Culture Tour with an initial query. Right from the outset Grace who owns the company was excellent. She emailed detailed with pictures information and a suggested…read more details
Karen from US
Ready to Create a Unique Dream Travel?