Oliver from Canada Customized a China Tibet Tour
Hi Grace,
The Great Wall and the Potala Palace – They were breadth taking. In general all the attractions were interesting. One gets to learn so much about the Chinese history & Culture. I was not really impressed with the Hutong tour. It was OK for some colorful photographs.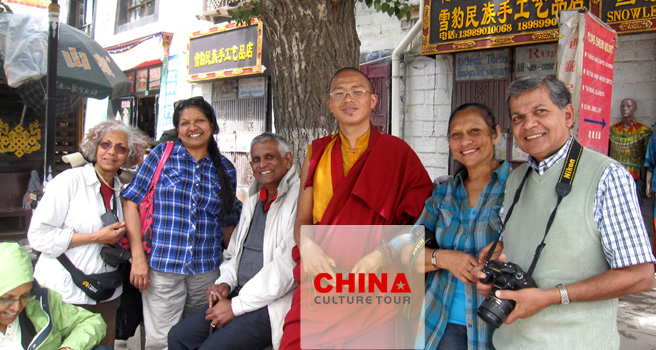 Lhasa
Jack in Beijing was very good. His knowledge of the ancient history was good and he had a good command of the Language. Further he was very understanding when it came to the issues with Dr. Croos. Also Dolma in Lhasa was good. She was very understanding and gave 100% effort to make sure everyone enjoyed the stay in Lhasa. Unfortunately Mary was hit with the altitude issue & had to spend most of her time in the hotel.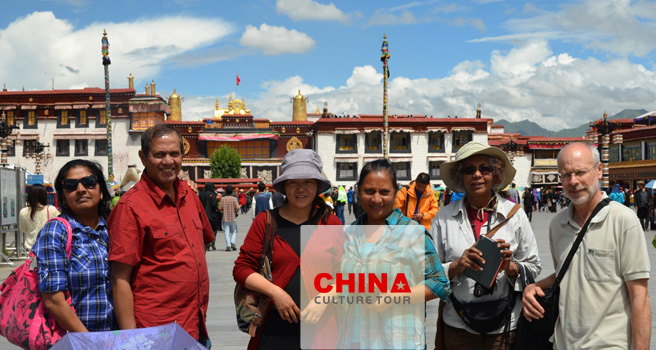 Lhasa
Christina in Xi'an was good. She spoke well and in the short period we had in Xi'an because of the flight delay she managed to get a lot of things in to the agenda. In my case Linda in Shanghai was also very good. Maybe she could speak a bit slower so that one could understand her better. By the way the drivers were also pretty good & understanding.
Hotels: The hotels were pretty good. Beijing Marriot was great. Xin Ding in Lhasa was good for a Tibet hotel. There was no Wi-Fi in the room. One has to be in the lobby or the dining room to get Wi-Fi. Food was decent. In general we were very happy with the choice of hotels.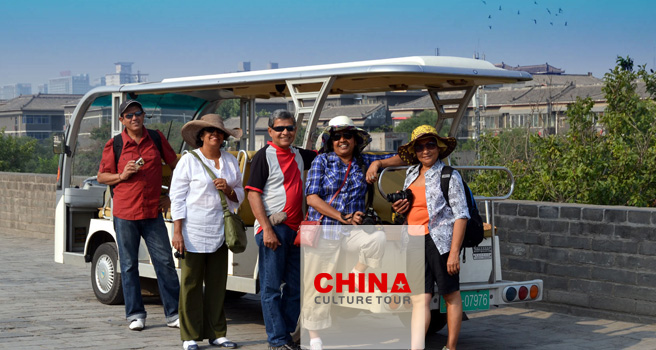 Xi'an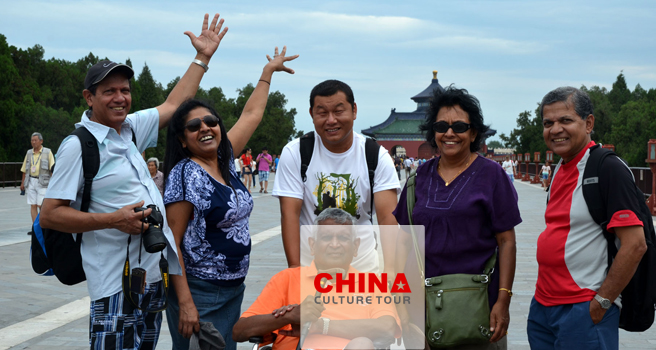 Beijing
Please do not encourage to take the train Lhasa – Beijing train to your customers. It is the worst train journey ever. What is advertised in the net about this train is total garbage. Westerners will never tolerate the sanitation. Toilets were filthy & there was no toilet paper. Poor canteen facilities. All one can hear is people clearing their throats (loud as ever) and spitting all over the place. Wash basins, toilets, garbage cans any place they can find. Also smoking! If your customers wants to visit Tibet, fly them there and fly them out.
Another issue: We were given births in different cabins (with strangers). No one was together. I had to do a lot of convincing (mostly sign language) to shift people around so that all 8 of us can fit in to 2 cabins. Could this be a mistake on the Lhasa office? They should have booked the 8 of us in to 2 cabins rather than in 4 different cabins.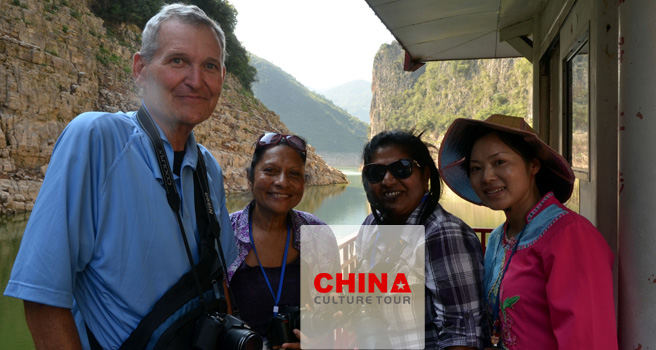 Yangtze River
As for restaurants – one should not miss the Da Dong roast duck restaurant in Beijing.
Attractions: The Terra Cotta Warriors, The great wall, Potola Palace is a must.
The show and the meal at the Shaanxi Grand Opera House in Xi'an were great. Also the Yangtze cruise experience. The silk market in Beijing for bargains.
I will be more than willing to share my experience. I can be contacted via email or by phone.
Please keep me posted.
Oliver from US, customized a China Tibetan Tour to Beijing Xi'an Tibet Yangtze River and Shanghai
More Helpful Similar China Tour Reviews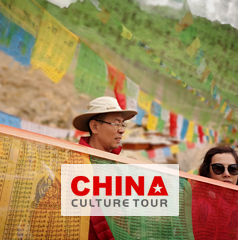 "
Hi Grace, On behalf of all trip participants to Tibet, I would like to say a big thank you for your help! Lhasa It... " Read More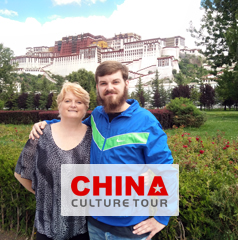 "
Tibet/Beijing tour I went to China for the first time to meet my son who has been working there. I got to see where he lives... " Read More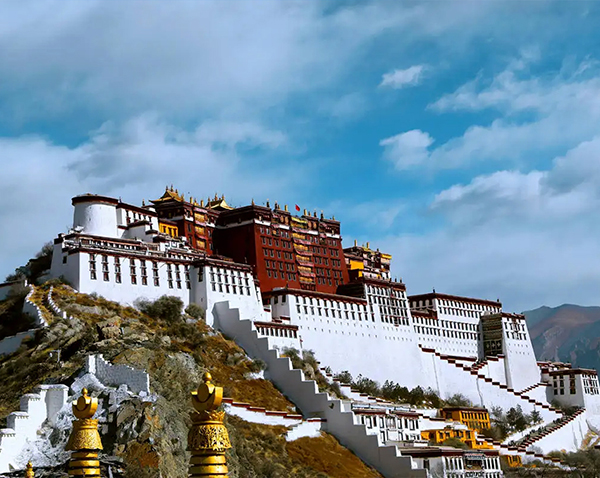 "
Excellent Two weeks in China I worked with Nora for several weeks getting our itinerary perfectly planned. We (my wife and... " Read More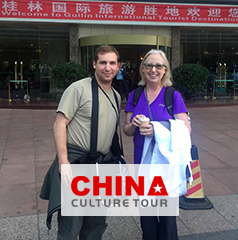 "
Hi Grace, I am sorry I am so slow to respond. I wanted to answer your questions.For the most memorable attraction,... " Read More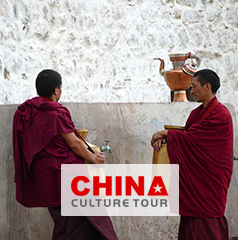 "
Hi Nora I hope you are having a good break and enjoying national holiday. Thank you very much for organizing our trip. It... " Read More

"
Hello Grace, Thank you for the e-mail. I have not been able to write since we came back. Sorry about that. Our daughter... " Read More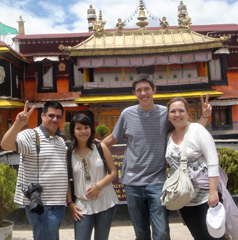 "
Hi Morgen, I want to apologize for being answering until now. Actually, I was traveling in Europe for a month, and now back... " Read More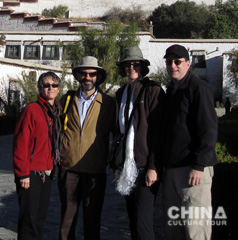 "
Hi Morgen, It was an excellent tour. We saw a wide cross section of China, had an interesting contrast between larger and... " Read More
ANY QUESTIONS?
This tour is tailor-made and we can tailor to meet your reqeusts. Your personal travel consultant will contact you within 24 working hours!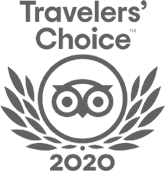 FABULOUS TOUR COMPANY
CHINA OCTOBER - NOVEMBER 2019 We researched several companies and studied reviews on Trip Adviser before contacting who did a very China Culture Tour with an initial query. Right from the outset Grace who owns the company was excellent. She emailed detailed with pictures information and a suggested…read more details
Karen from US
Ready to Build a Unique Dream Travel?