Lhasa Travel Guide
Lasa (Chinese pinyin: Lasa) is known as "the City of Sunlight" and "the Holy Land." It is the capital of the Tibet Autonomous Region of China. With a history of about 1,300 years, Lhasa is a famous historical and cultural city. It has an area of 30,000 kilometers squared and is home to 550,000 people. Of these people 87% of are of Tibetan nationality and the rest are people from 31 ethnic minority groups.
It is situated in a small basin surrounded by mountains rising to 5,500 meters in all directions. Lhasa lies in the center of the Tibetan Plateau and has an elevation of 3,650 meters. Due to its high altitude, the climate there is cool and dry while there are 3,000 hours of sunlight annually, hence one of the nicknames. The tributary of the gorgeous Brahmaputra River (Yarlung Zangbo River) runs through the city.
Tibetans live on mutton and beef daily. Wine is indispensable to Tibetans who brew it with Qingke (chang), a kind of crop grown on the Qinghai-Tibet Plateau. There are many unique and exciting festivals held in Lhasa throughout the year. For example, the most famous ones include the Tibet New Year (on the 1st day of 1st Tibetan month), Great Prayer Festival (from the 8th to the 15th day of the 1st Tibetan month), Butter Lantern Festival (on the 15th day of the 1st Tibetan month), and Shoton Festival in August.
As the most sacred place of Tibetan Buddhism, Lhasa has many historic sites of interest, the most well-known of which is the Potala Palace. It is the symbol of Lhasa. Other famous attractions are Jokhang Temple (regarded as the holiest center in Tibet), Sera Monastery (where Lamas debate on Buddhist Doctrines), Drepung Monastery (the largest monastery in Tibet), Ganden Monastery (where the Buddha Painting Unfolding Festival is conducted), and Norbulingka (the summer palace), among others.
After hundreds of years, these historic, cultural, and religious relics have managed to retain their ancient and original look. The Potala Palace, Jokhang Temple, and Norbulingka have all been listed by UNESCO as World Cultural Heritages.
In addition, there are many other sites worth visiting, including Ramoche Monastery, Tibetan Museum, Mentsekhang (the Tibetan Traditional Hospital), Carpet Factory, and Yangpachen that gained fame from the abundant geothermic heat. These places and more offer visitors a lot to explore.
All these attractive sites will provide deep insights into the fascinating history, culture, and lifestyle of the Tibetan people. Visitors have every reason to visit Lhasa; a unique and spiritual city.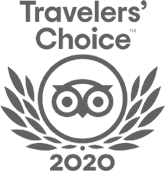 FABULOUS TOUR COMPANY
CHINA OCTOBER - NOVEMBER 2019 We researched several companies and studied reviews on Trip Adviser before contacting who did a very China Culture Tour with an initial query. Right from the outset Grace who owns the company was excellent. She emailed detailed with pictures information and a suggested…read more details
Karen from US
Ready to Create a Unique Dream Travel?