Lhasa Tours
Lhasa, the capital of Tibet Autonomous Region, is renowned for its rich cultural heritage and religious significance as the center of Tibetan Buddhism and home to several iconic landmarks such as the Potala Palace, Jokhang Temple, and Norbulingka Palace, making it a must-visit destination for those seeking to experience its unique blend of spiritual and cultural offerings, and can be explored through various tour options ranging from historical and cultural tours to trekking and mountaineering adventures. Some interesting cultural activities can spotlight your trip as well.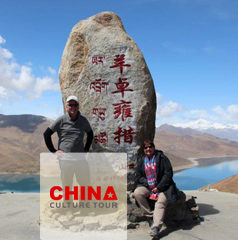 "
Grace, We had a really good holiday thank you. We particularly enjoyed Tibet, where our guide Lhamo was excellent. Helpful, knowledgeable and a very pleasant young lady. Tibet Tibet "We recommend you to customize a Private Tibet Tour based on your interests and requests!" I would recommend a visit to Tibet to anybody who is a bit adventurous. The scenery is specular and the Lhasa is a fascinating..." Read More
Top Attractions and best sightseeing in Lhasa
Lhasa, boasts of several must-visit attractions including the iconic Potala Palace, the sacred Jokhang Temple, the bustling Barkhor Street, the peaceful Norbulingka Palace, the picturesque Sera Monastery, and the impressive Drepung Monastery, each offering unique insights into the rich history, culture, and traditions of Tibet.
Best Lhasa Tour Packages
If you're looking for the best Lhasa tours with top-notch hotels, exquisite local dishes, and exceptional guided services, look no further than the ones offered by reputable travel companies that provide comfortable accommodations in centrally-located hotels such as the St. Regis Lhasa Resort or the Shangri-La Lhasa Hotel, mouthwatering Tibetan cuisine like momos and thukpa, and knowledgeable local guides who can help you explore the city's must-see attractions such as the Potala Palace and Jokhang Temple while also introducing you to lesser-known but equally fascinating cultural gems.
Interesting hands-on cultural activities and safe adventures
Lhasa, offers a plethora of interesting hands-on cultural activities such as learning traditional Tibetan calligraphy, making yak butter sculptures, and exploring the ancient Potala Palace, as well as safe adventures including trekking in the stunning Himalayan mountains, visiting local Tibetan nomad communities, and trying delicious Tibetan cuisine, making it a perfect destination for those seeking both cultural immersion and outdoor experiences.
Our travel expert will reply you in 24 working hours!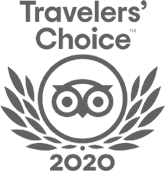 FABULOUS TOUR COMPANY
CHINA OCTOBER - NOVEMBER 2019 We researched several companies and studied reviews on Trip Adviser before contacting who did a very China Culture Tour with an initial query. Right from the outset Grace who owns the company was excellent. She emailed detailed with pictures information and a suggested…read more details
Karen from US
Ready to Create a Unique Dream Travel?