Luxury Hotels and accommodation, where to stay in Tibet
St. Regis Lhasa Resort
Located on Jiangsu Road (in the area around the ancient Bafang Street), St, Regis Lhasa Resort is blessed with convenient transportation. It is a 10 minute walk to Dazhao Temple, 8 minute drive to Potala Palace, and 75 kilometers away from Lhasa Gonggar International Airport.
Ambient environment: Dazhao Temple, Bajiao Street, Potala Palace, Lhasa Department Store, Baiyi Supermarket, Tibet University
Four Points by Sheraton Lhasa Hotel
With Jiangsu Road (the main trunk of Lhasa) in front and Lhasa River in the back, Four Points by Sheraton Lhasa Hotel is located is located in a prime location. It is in the eastern suburb of Lhasa. Not only is its geography favorable, but it's also a 10 minute drive to the Potala Palace, Dazhao Temple and Bajiao Street. The hotel is a combination of the culture of Starwood and decorating style of southeastern Asian gardens, rendering a memorable stay. The hotel is a perfect a choice for holidays and business.
Ambient environment: Dazhao Temple, Potala Palace, Luobulin Monastery, Drepung Monastery, Sera Monastery
Lingtsang Boutique Hotel
Located on Lugu First Lane, Chengguan District, Lingtsang Boutique Hotel was originally the former residence of Ling Rinpoche (a religious saint) with a history of over 300 years. The owner of the hotel pooled efforts and made a large investment in collecting a number of Tibetan-style antiques and articles, and inviting excellent Tibetan designers and craftsmen to restore the ancient cultural relics, to preserve the ancient residence. Today's Lingtsang Boutique Hotel has never been so close to the original.
Ambient environment: Dazhao Temple, Potala Palace, Balang Street
Tibet Shigatse Tashikyuta Le Grand Large Hotel
Located in the central business district of Shigatse, Tibet Shigatse Tashiyuta Le Grand Large Hotel is a Tibetan-style landscape hotel offering business, catering, and conference and tourism facilities. Neighboring the renowned Tashilunpo Monastery (the place where generations of Panchen Lamas reside in), the hotel is blessed with easy transportation and picturesque sceneries. The design and services of the hotel are characterized by traditional Tibetan culture. The Tibet Shigatse Tashikyuta Le Grand Large Hotel awaits your arrival with gracious hospitality.
Ambient environment: Mt. Zong historic site, Shigatse Tashilunpo Monastery, Xigezi Pedestrian Street, Shigatse Bus Station
VanRay International Resort
Located on Shigatse Xigezi Pedestrian Street, VanRay International Resort has a n amenable geographic location. It neighbors Tashilunpo Monastery, the place where generations of Panchen Lamas lived (only separated by a wall).
Ambient environment: Tashilunpo Monastery, Mt. Zong Museum
Gyangtse Shambhala Desert Dream
Located in Gyangtse ancient town, Shambhala Desert Dream is a unique boutique hotel with 18 rooms. The construction of the hotel is based on a revamped Lama's palace where holy water was dispensed to pilgrims long ago. The palace is said to have a shrine inside, which is used for offering sacrifices to the deities. The hotels rooftop restaurant overlooks the ancient town, Kumbum Pagoda, as well as the ancient Gyangtse Castle above town.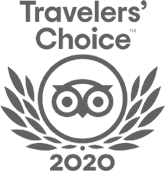 FABULOUS TOUR COMPANY
CHINA OCTOBER - NOVEMBER 2019 We researched several companies and studied reviews on Trip Adviser before contacting who did a very China Culture Tour with an initial query. Right from the outset Grace who owns the company was excellent. She emailed detailed with pictures information and a suggested…read more details
Karen from US
Ready to Create a Unique Dream Travel?