Customize My Tibet Tour
The blue sky and white clouds, snowy mountains and clear waters, uncontested, and devout Tibet has always been the holy land that travelers yearn for! The floating prayer flags there calm our hearts, and the chanting there heal our tense nerves; Tibet is a paradise, a destination that must be visited once in a lifetime.
Note: Independent travel in Tibet is impossible as restrictions require international travelers to pre-arrange their tour with a local travel agency for their time in Tibet. The Tibet permit is a must, and we assist travelers in arranging it!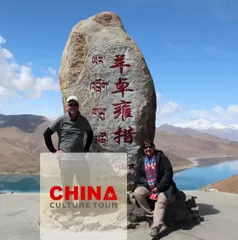 "
Grace, We had a really good holiday thank you. We particularly enjoyed Tibet, where our guide Lhamo was excellent. Helpful, knowledgeable and a very pleasant young lady. Tibet Tibet "We recommend..." Read More