John from US Customized a 15 Days China Tibet Tour
Hi Morgen,
It was an excellent tour. We saw a wide cross section of China, had an interesting contrast between larger and smaller cities, and experienced many of the most notable sites and landmarks of the country. Overall we understand we only got a tiny glimpse into life in China, but we know a lot more now than we did before the trip. The length of the trip (15 days) was also good.
Potala Palace was the most memorable attraction we visited. We found both the monasteries in Tibet and the hutong in Beijing to be fascinating. All had virtues and were excellent guides . Our guide in Guilin (Peter) was the most experienced and, while all were attentive to doing what we wanted to do, he was perhaps more so. On our tour of the countryside after the Li River cruise, for example, he saw some farmers harvesting rice and stopped the car to ask if we'd want to get out of the car and watch that. We did and enjoyed the experience very much. We very much appreciated that he understood that was something we'd be interested in and gave us that opportunity.
Driving in China is very different than in the United States. It was good to be in expert hands. The large bus we had in Guilin was not as comfortable as the vans in the other cities. Hotels yes, especially the St. Regis in Lhasa and the Sofitel in Xian. Meals in the hotels were generally good. The restaurant in the St. Regis (Lhasa) was the best. The one in Hans Royal Garden (Beijing) was the worst, at least in the Western restaurant (the night we went there the Chinese was not available, because attendees of a large conference had just arrived and were using it. The Sheraton Hotel in Guilin had too many Americans. We enjoyed the more international guests at our other hotels. We particularly enjoyed our two stops at Tea shops/plantations (Beijing & Guilin). We requested these while touring and guides were most accommodating. We would recommend this to other visitors.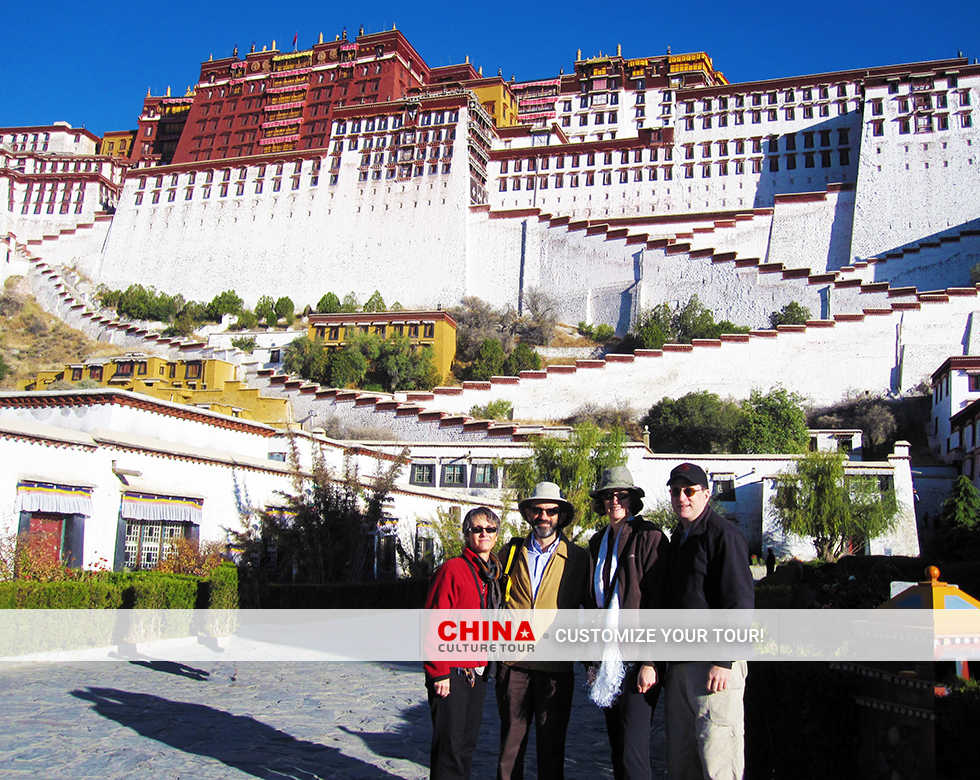 Lhasa
We particularly appreciated your willingness to work with us to customize our tour to include the cities we expressed interest in visiting and attractions we wanted to see. At the same time, you also offered your experience to steer us away from making bad choices for our trip. Visiting Lhasa was a unique experience and we appreciated having a native Tibetan guide. While it was time consuming, the train from Lhasa to Xian was also very interesting and actually offered a bit of relaxation from touring each day up to that point. The Impressions water show in Yangshuo, suggested by our guide, was outstanding and truly a spectacle! We would discourage other visitors from seeing the pandas in Guilin. That zoo is not a very nice facility for the animals, and people from places where the zoos place animals in more natural habitats will be disappointed in how these animals are housed. If possible, it would be preferable to see pandas in a more natural environment and also have some discussion/explanation of the efforts to preserve them.
I would recommend China Culture Tour without reservation! I initially contacted three tour companies and CCT was the quickest to respond to my inquiry and their responsiveness continued throughout the planning process and our trip to China. While we did have minor confusion regarding our flight departure from Beijing and arrival in Lhasa, Mr. Morgen Mo was very responsive and attentive to our comfort. We especially enjoyed the opportunities to see how the local people live each day, although we recognize that we cannot get a true picture of that unless we actually stay with a Chinese family. The experiences that helped us understand this included walking through the park on the way to the Temple of Heaven, the Hutong tour and lunch in Mr. Wang's home and visits to restaurants that seemed like places more oriented to locals than tourists (our first lunch in Beijing, even the Peking Duck dinner in Beijing, the lunches in Lhasa).
Least enjoyable were restaurants that were oriented to large groups of tourists, such as the buffet lunch in Xian. The trip to Tibet was well worth the time spent getting there.
John from US, customized a China Tibetan Tour to Beijing Tibet Xi'an Guilin and Hong Kong
More Helpful Similar China Tour Reviews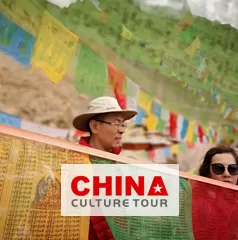 "
Hi Grace, On behalf of all trip participants to Tibet, I would like to say a big thank you for your help! Lhasa It... " Read More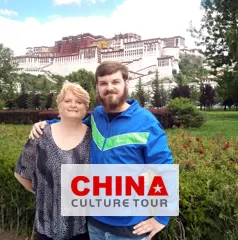 "
Tibet/Beijing tour I went to China for the first time to meet my son who has been working there. I got to see where he lives... " Read More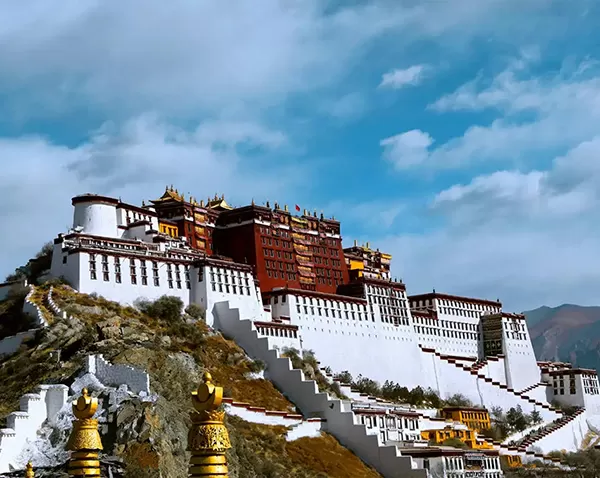 "
Excellent Two weeks in China I worked with Nora for several weeks getting our itinerary perfectly planned. We (my wife and... " Read More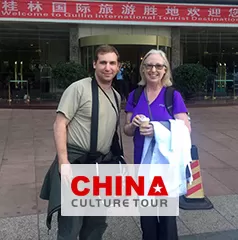 "
Hi Grace, I am sorry I am so slow to respond. I wanted to answer your questions.For the most memorable attraction,... " Read More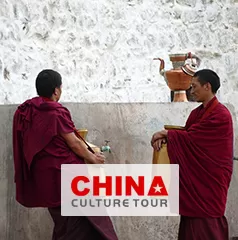 "
Hi Nora I hope you are having a good break and enjoying national holiday. Thank you very much for organizing our trip. It... " Read More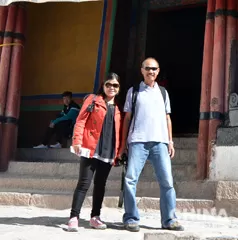 "
Hello Grace, Thank you for the e-mail. I have not been able to write since we came back. Sorry about that. Our daughter... " Read More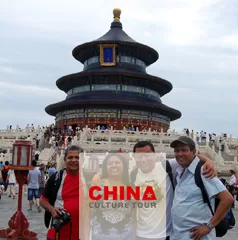 "
Hi Grace, The Great Wall and the Potala Palace – They were breadth taking. In general all the attractions were interesting.... " Read More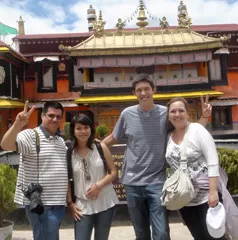 "
Hi Morgen, I want to apologize for being answering until now. Actually, I was traveling in Europe for a month, and now back... " Read More
ANY QUESTIONS?
This tour is tailor-made and we can tailor to meet your reqeusts. Your personal travel consultant will contact you within 24 working hours!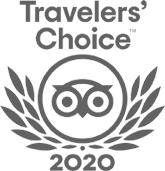 FABULOUS TOUR COMPANY
CHINA OCTOBER - NOVEMBER 2019 We researched several companies and studied reviews on Trip Adviser before contacting who did a very China Culture Tour with an initial query. Right from the outset Grace who owns the company was excellent. She emailed detailed with pictures information and a suggested…read more details
Karen from US
Ready to Create a Unique Dream Travel?