Relph from New Zealand Customized a 14 Days China Water Town Tour
Dear Nora,
Diverse intriguing China bought to life by China Culture Tour
We selected China Culture Tours from three enquires we sent out by email. CCT responded promptly to our initial request and then continued to be attentive and timely throughout the whole process - from itinerary development, payment and the resulting tour. Thanks especially to Nora Zheng who helped us finished destinations and experiences and made us feel comfortable with whatever it was we were likely to encounter in China.
The name says it all: its China Culture Tour - tailor-made luxury culture tours. We got to see and experience a lot of Chinese culture and history in the relative luxury of private cars, staying in great hotels all facilitated by our extremely knowledgeable articulate local guides. Amazing.
To our guides: Thanks.
Michael in Wuhan who in a very short time span gave us some extremely useful tips and pointers about the area we were staying in and these formed the basis for some our exploration of downtown Wuhan (excellent).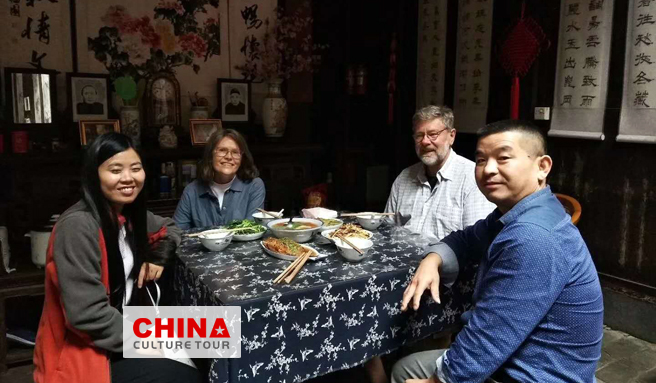 Huangshan
Libby in Huangshan/ Tunxi and Yellow Mountain. Libby just handled the whole experience with enthusiasm and a light personal touch. For instance even though it was her 600th visit to Yellow Mountain she allowed us to experience the mountain as through it was her first. Wow. Libby also loves all things flora and herbal medicine and she has a rather endearing trait of disappearing into the bushes for a bit of foraging – often to appear with (for instance) delicious wild strawberries or tasty mulberries. Nice.
Rainbow is Hangzhou kept the whole experience fun and light with a cheeky relationship building style and a flexible approach to our visit. She gave us an insightful tour of her beloved city and its sights and found us the excellent Zhejiang Art Museum as well. Thank you.
Our Shanghai experience started with a pick up by Mooney and our driver. Thanks for that. And then on Monday morning our guide for Shanghai, Daniel, picked us up. His first task was to work out what it was we wanted to do and what we could do in the two days we had with him. He did that with style and grace. He made some excellent suggestions, like attending the Shangcheng Acrobatic Show - sourcing the tickets and guiding us there and back. Shanghai is Daniel's hometown and his passion for the city shone through. Thanks Daniel.
We stayed at three great hotels – the Marco Polo in Wuhan, the Pigs Heaven Inn in Bishan (a standout experience) and the Intercontinental Ruijin in the French Concession area.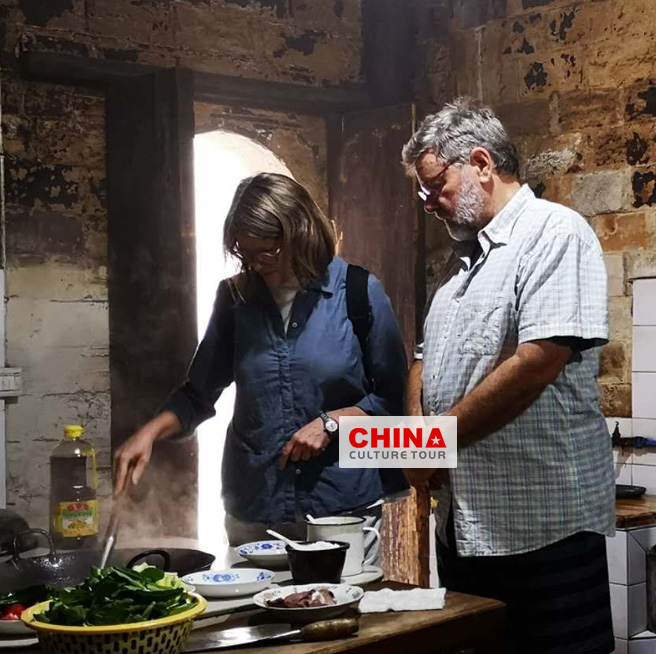 Huangshan
When we decided to try and get back to Shanghai a few hours ahead of our schedule (we were meeting friends at our hotel) Nora at CCT along with Rainbow in Hangzhou made that possible without complaint. Thank you.
The drivers: all our drivers were very accomplished and had a keen eye on passenger safety and comfort. The vehicles were all modern, spacious and comfortable. While the drivers had little English they were pleasant people to be with and in a couple of instances share a meal with. The roads in China are excellent and the whole on road experience feels safe and unhurried.
Finally: the sights, sounds and smells of China.
We were privileged to experience some very unique insights on our tour and we acknowledge those who made those interactions possible. Thank you. While we have three friends living and working in China we were still pleasantly surprised by our experience of getting around in China, the courteousness of the people we met and the incredible sights, especially of ancient China. We were particularly taken with rural openness of the Huangshan area, the post-card beauty of the Yellow Mountain and the painterly ancient villages. We saw some inspiring Chinese contemporary art and engaged with a couple of spectacular theatrical experiences.
We will be back. Thank you Nora and China Culture Tour.
Relph from the US customized a China Classic Garden and Water Town Tour to Garden Tour to Wuhan Huangshan Hangzhou and Shanghai with private guides and vehicles, well-selected hotels, top attractions, interesting activities, etc.
More Helpful Similar China Tour Reviews

"
Dear Nora, I know 6 weeks have elapsed since the end of our trip to China. Marilyn has already written to you with our appreciation... " Read More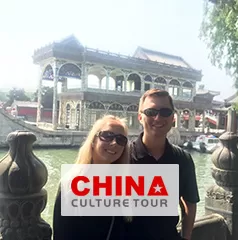 "
Grace, We enjoyed our trip - it would not have been possible to see what we saw without your expert guides. We would... " Read More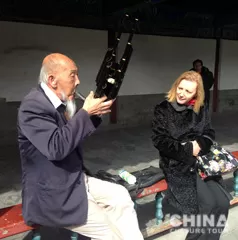 "
Dear Grace, Ian and I would like to thank you for making our trip to China so special - we had a wonderful time! Our guides... " Read More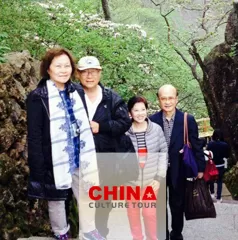 "
Hi Grace, Our trip was very enjoyable. The tour guide in Shanghai, Melanie and Hangzhou Bobbie did a very good job. Very... " Read More
ANY QUESTIONS?
This tour is tailor-made and we can tailor to meet your reqeusts. Your personal travel consultant will contact you within 24 working hours!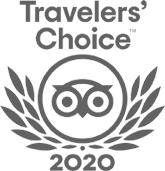 FABULOUS TOUR COMPANY
CHINA OCTOBER - NOVEMBER 2019 We researched several companies and studied reviews on Trip Adviser before contacting who did a very China Culture Tour with an initial query. Right from the outset Grace who owns the company was excellent. She emailed detailed with pictures information and a suggested…read more details
Karen from US
Ready to Create a Unique Dream Travel?