Top Attractions in Xiamen
Gulangyu Island
Gulangyu Island is a small, picturesque island off the coast of Xiamen, China, known for its colonial-style architecture, scenic views, beautiful beaches, and cultural attractions, including museums, shops, and restaurants, making it a popular tourist destination for those seeking a peaceful and leisurely experience.
Gulangyu Island is a must-visit destination for those traveling to Xiamen, China. Here's a travel guide for your trip to Gulangyu Island:
How to get there: The easiest way to get to Gulangyu Island is by ferry from Xiamen Island. The ferry ride takes about 10 minutes and runs frequently throughout the day.
Best time to visit: The best time to visit Gulangyu Island is during the spring and autumn months, when the weather is mild and the foliage is in full bloom.
What to see: There are many sights to see on Gulangyu Island, including the Shuzhuang Garden, Sunlight Rock, and the Piano Museum. Be sure to also stroll down the narrow, winding streets to admire the colonial-style architecture and quaint shops.
Food and drink: There are many delicious food options on Gulangyu Island, including local seafood, traditional Xiamen cuisine, and international cuisine. Be sure to try the local snacks and drinks, such as seafood buns and fresh coconut juice.
Things to do: There are many activities to do on Gulangyu Island, including visiting the museums, exploring the scenic parks, and hiking to the top of Sunlight Rock for panoramic views of Xiamen Bay.
Getting around: Gulangyu Island is a car-free island, so the best way to get around is by walking or cycling. There are also electric golf carts available for hire.
Accommodation: There are many accommodation options on Gulangyu Island, ranging from budget-friendly guesthouses to luxury hotels.
Safety: Gulangyu Island is a safe and friendly destination, but as with any travel destination, it's always wise to take precautions and be aware of your surroundings.
South Putuo Temple
South Putuo Temple is a serene and peaceful Buddhist temple in Xiamen, famous for its intricate architecture, rich cultural history, and scenic surroundings, offering a glimpse into the local religion and culture.
Here is a travel guide for visiting South Putuo Temple:
Location: The temple is located at No. 68 South Putuo Road, Siming District, Xiamen.
Opening hours: The temple is open daily from 8:00 AM to 5:00 PM.
Admission fee: There is no admission fee to enter the temple grounds, but there may be charges for visiting certain areas within the temple.
What to see: The temple features several ancient pagodas, beautiful gardens, and several halls dedicated to various Buddhist deities. Visitors can also visit the Mahavira Hall, the Guanyin Hall, and the Thousand Buddha Hall, among others.
How to get there: South Putuo Temple is located near Xiamen University and is easily accessible by bus, taxi, or car. Visitors can also walk from Xiamen University to the temple, which takes about 20 minutes.
Tips for visiting: Visitors should dress modestly and show respect for the temple and its surroundings. It is also a good idea to bring bottled water, as the temple is located on a mountain and can be quite warm. Visitors are also encouraged to bring a camera to capture the stunning views and architecture of the temple.
Xiamen University
One of the top universities in China, known for its beautiful campus and stunning architecture.
Hulishan Fortress
A historic military fortification with views of Xiamen Bay and the surrounding countryside.
Xiamen Botanical Garden
A large botanical garden featuring a variety of plants and gardens from around the world.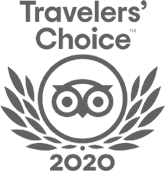 FABULOUS TOUR COMPANY
CHINA OCTOBER - NOVEMBER 2019 We researched several companies and studied reviews on Trip Adviser before contacting who did a very China Culture Tour with an initial query. Right from the outset Grace who owns the company was excellent. She emailed detailed with pictures information and a suggested…read more details
Karen from US
Ready to Create a Unique Dream Travel?