Lanzhou Trave ltineraries
1-day itinerary for a trip to Lanzhou
9:00 AM: Visit the White Pagoda Hill Park - Enjoy the scenic views of the city from the top of the hill and explore the ancient White Pagoda Temple.
10:30 AM: Explore the Gansu Provincial Museum - Learn about the history and culture of Gansu province and see artifacts from the Silk Road era.
12:00 PM: Have a traditional Lanzhou noodle lunch - Try Lanzhou's famous hand-pulled noodles, a staple of the local cuisine.
1:30 PM: Visit the Five Springs Mountain Park - Walk along the scenic riverside and admire the natural beauty of the park.
3:00 PM: Explore the Waterwheel Garden - Visit a traditional waterwheel garden and see how water was used for irrigation in the past.
4:30 PM: Visit the Bingling Thousand Buddha Caves - Take a boat ride to the caves and admire the ancient Buddhist statues and carvings.
6:00 PM: Enjoy a local dinner - Try some of the local specialties, such as roasted mutton or Lanzhou beef noodle soup.
7:30 PM: Visit the Zhongshan Bridge Night Market - Browse the stalls and sample street food, drinks and souvenirs.
2-day Lanzhou travel itinerary
Day 1: Arrival in Lanzhou and check-in at hotel, Visit the Yellow River Mother Sculpture, Explore the Gansu Provincial Museum, Enjoy a traditional Lanzhou beef noodle dinner
Day 2: Take a scenic drive to Bingling Temple, Explore the Buddhist grottoes and learn about the history of the temple, Return to Lanzhou and visit the Zhongshan Bridge, Stroll through the night market and sample local street food, Return to the hotel and rest for the evening.
3-day itinerary for Lanzhou
Day 1: Visit the Five Springs Mountain Park, which offers stunning views of the city and the Yellow River. Explore the Gansu Provincial Museum, which displays a rich collection of artifacts and cultural relics from ancient times. Visit the Waterwheel Garden, which showcases traditional water-saving techniques used in agriculture.
Day 2: Visit the White Pagoda Hill, which is a Buddhist temple built in the Ming Dynasty. Walk along the Bingling Thousand Buddha Caves, a series of Buddhist grottoes that date back over 1,000 years. Visit the Lanzhou Handicraft Museum, which showcases traditional Gansu crafts, such as pottery, weaving, and paper-cutting.
Day 3: Visit the Lanzhou Jiaotong Square, which is a lively shopping and entertainment district in the heart of the city. Explore the Lanzhou Muslim Quarter, which is home to many mosques, halal restaurants, and street vendors selling traditional snacks. Take a stroll along the Yellow River Park, which offers scenic views of the river and the city.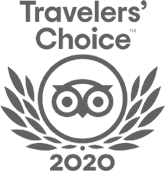 FABULOUS TOUR COMPANY
CHINA OCTOBER - NOVEMBER 2019 We researched several companies and studied reviews on Trip Adviser before contacting who did a very China Culture Tour with an initial query. Right from the outset Grace who owns the company was excellent. She emailed detailed with pictures information and a suggested…read more details
Karen from US
Ready to Create a Unique Dream Travel?