Top attractions, what you must visit in a Lanzhou Trip
Lanzhou, the capital of Gansu Province in China, is a city with a rich cultural heritage and natural beauty. Here are some of the top attractions in Lanzhou:
Bingling Thousand Buddha Caves
The Bingling Thousand Buddha Caves are a series of Buddhist rock-cut cave temples located near the city of Lanzhou in Gansu Province, China. The caves, which were carved into a cliff face along the Yellow River, are considered one of the most important examples of Buddhist cave art in China.
The caves contain over 183 Buddhist statues, many of which are well-preserved, as well as over 700 inscriptions and murals that date back to the Western Qin dynasty (385-431 AD). The largest statue in the caves is over 17 meters tall and depicts the Maitreya Buddha, a revered figure in Buddhist tradition who is considered the future Buddha.
The Bingling Thousand Buddha Caves are considered an important cultural and historical site, and they have been designated as a National Key Cultural Relics Protection Unit by the Chinese government. Today, they are a popular tourist destination, attracting visitors from all over the world who come to admire the intricate carvings and beautiful murals.
What to see in the Bingling Thousand Buddha Caves
Buddha statues and sculptures: There are numerous Buddha statues and sculptures in various sizes and styles, some of which are over 1,000 years old.

Murals and frescoes: The caves are adorned with intricate murals and frescoes that depict scenes from Buddhist mythology and history.
Cave architecture: The caves themselves are a remarkable feat of ancient engineering and architecture.
Historic significance: As one of the largest and most well-preserved examples of Buddhist cave art in China, the Bingling Thousand Buddha Caves hold significant historical and cultural value.
Ways to get there
From Lanzhou, you can take a bus to the Bingling Thousand Buddha Caves. There are several bus options that you can choose from, including regular public buses, tourist buses, and private tour buses. The bus trip from Lanzhou to the caves takes about 2-3 hours.
Once you arrive at the caves, you will need to take a boat to reach the caves themselves. The boat ride is about 20 minutes and provides scenic views of the Yellow River.
Overall, the combination of bus and boat is the most convenient and affordable way to reach the Bingling Thousand Buddha Caves from Lanzhou.
Travel guide for visiting the Bingling Thousand Buddha Caves
Location: The Bingling Thousand Buddha Caves are located near Yongjing County, Lanzhou, Gansu Province, China.
Opening hours: The caves are open daily from 8:30 AM to 5:00 PM.

Entrance fee: The entrance fee is around CNY 90 (approximately USD 14).
Best time to visit: The best time to visit the caves is from May to October, when the weather is mild and pleasant.
What to see: The Bingling Thousand Buddha Caves complex contains hundreds of statues and murals, ranging from small, simple carvings to large, elaborate works of art. The caves are carved into a sandstone cliff along the Liujiaxia Reservoir, and offer breathtaking views of the surrounding landscape.
Safety precautions: Visitors should be aware that some of the caves are located high above the ground and may not be suitable for those with a fear of heights. Visitors should also be careful when exploring the caves, as the paths and staircases can be slippery and uneven.
Nearby attractions: In addition to the Bingling Thousand Buddha Caves, visitors may also want to explore other nearby attractions such as the Liujiaxia Dam, the Xiahe Labrang Monastery, and the Yellow River Stone Forest.
Food and drinks: There are several restaurants and cafes near the caves that offer local cuisine and drinks. Visitors can also bring their own food and drinks, as there are picnic areas and scenic spots near the caves.
Yellow River Iron Bridge: A historic bridge over the Yellow River, offering stunning views of the river and the city.

Gansu Provincial Museum: A museum showcasing the rich history and culture of Gansu Province, with a collection of ancient artifacts and paintings.

Lanzhou Lamasery: A historic Tibetan Buddhist temple in the heart of Lanzhou, featuring intricate murals and sculptures.

Gansu Cuisine Street: A popular food street where visitors can sample local delicacies, such as Lanzhou beef noodle soup.

Qili Lake Scenic Area: A beautiful lake surrounded by scenic mountains, offering opportunities for boating, fishing, and hiking.

White Pagoda Hill Park: A park with a stunning pagoda, offering panoramic views of Lanzhou and the surrounding area.

Five-Spring Mountain Park: A park featuring several hot springs, a scenic waterfall, and a variety of plant life.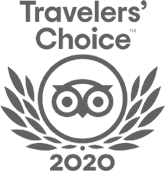 FABULOUS TOUR COMPANY
CHINA OCTOBER - NOVEMBER 2019 We researched several companies and studied reviews on Trip Adviser before contacting who did a very China Culture Tour with an initial query. Right from the outset Grace who owns the company was excellent. She emailed detailed with pictures information and a suggested…read more details
Karen from US
Ready to Create a Unique Dream Travel?