Gansu Tours
Gansu, offers an incredible range of tours that showcase the province's best attractions including the awe-inspiring Mogao Caves, the colorful Rainbow Mountains, the historic Dunhuang city, and the stunning Jiayuguan Fortress, all of which can be experienced while staying in top luxury hotels such as the Silk Road Dunhuang Hotel, and indulging in fine meals featuring local delicacies like the Lanzhou Beef Noodles, while also participating in top hands-on cultural activities such as making traditional paper-cutting art, learning the art of making silk tapestries, and practicing Chinese calligraphy, and outdoor adventures like camel riding in the Gobi Desert, hiking in the Badain Jaran Desert, and biking through the vast grasslands, before winding down with evening shows such as the Tang Dynasty Music and Dance Show, and the Dunhuang Night Market.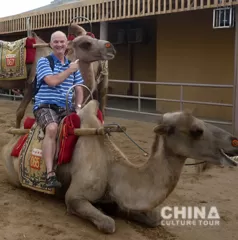 "
Hi Grace, We are back home after a wonderful silk road trip - thank you so much for all your help before and during the holiday. I hope you have received the photos in big format. I'll ask Duncan to provide some feedback about the tour. Tianchi Lake, Urumqi, Xinjiang Emin Minaret, Turpan, Xinjiang Kashgar Livestock Bazaar, Xinjiang Dunhuang Jiaohe Ruins, Turpan, Xinjiang Sheepskin Raft, Lanzhou Zhangye..." Read More
Top attractions and best sightseeing
Gansu boasts the majestic Mogao Caves, the breathtaking Rainbow Mountains, the serene Labrang Monastery, and the historic Jiayuguan Pass, making it a must-visit destination for anyone interested in nature, culture, and history.
Interesting hands-on cultural activities and soft adventures
If you're looking for a truly immersive experience in a Gansu tour, you can indulge in a plethora of hands-on cultural activities, such as learning traditional paper-making, practicing calligraphy, making noodles, and trying on colorful minority costumes, while also embarking on exciting outdoor adventures such as hiking the picturesque Bingling Temple Grottoes, exploring the otherworldly Danxia Landform in Zhangye, and experiencing the thrill of sandboarding on the vast Mingsha Sand Dunes.
Our travel expert will reply you in 24 working hours!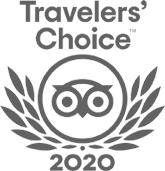 FABULOUS TOUR COMPANY
CHINA OCTOBER - NOVEMBER 2019 We researched several companies and studied reviews on Trip Adviser before contacting who did a very China Culture Tour with an initial query. Right from the outset Grace who owns the company was excellent. She emailed detailed with pictures information and a suggested…read more details
Karen from US
Ready to Create a Unique Dream Travel?