Top Gansu Activities
Gansu, a magical land, without unbearable altitude, without inaccessible places and without much attention from the travellers. Yet, its entrancingly rich cultures and diverse geographical landscapes are unimaginable. From the desertscapes to snow-capped mountains, and splendid vistas of the Yellow River to exquisite Buddhist grottoes along ancient Silk Road, there are plenty of 'legends' waiting for you to discover.
No. 1: Lanzhou noodles making
Type: Cultural Immersion/ Food
Duration: 1 hour
Location: Lanzhou
Noodles are a humble everyday dish eaten in all parts of China, and Lanzhou is most well-known for its delicious beef noodles. Almost all hand-pull beef noodle stores in Lanzhou are opened by the Muslim Hui Chinese. This is a Halal food which has a history of more than 200 years. In a local restaurant, you will learn the history of this food and the art of hand-pulling the noodle. A chef will demonstrate some of the steps and techniques for pulling eight different thickness of noodles. Made from just wheat flour and water, the skill is in handling the dough. You will need to pull it, double it up, bang it, pull it, fold it and repeat. It is always easier to say than done, you will need to practice over and over again to get just the hang of it. Different stores will have their own secret recipe for beef noodles soup and it is a commercial secret, so you can't get the authentic recipe. Even so, you can try a bowl of beef noodles in the store. This food by default is hot and spicy, but you can ask for less chili and red pepper sauce if you would like it to be less fiery. Take a sip of the rich broth and a bit of the springy hand-pulled noodles with the melt-in-the-mouth beef. The taste is simply magical.
No. 2: Down the Yellow River on goat skin rafts
Type: Expedition
Duration: 30 minutes
Location: Lanzhou
This activity requires minimum of 2 people, and for traveller age above 75 would need to provide doctor's certificate for safety reasons.
Yellow River is the second longest river in China and one of the main passages for trade between China and neighbouring countries in the past. Traditionally made by Muslim Hui craftsmen, goat skin rafts were the traditional transportation for people who lived along the river banks in Gansu. The rafts are usually made from sheep or goat skins that have been soaked in oil and brine for days. Those skins are then inflated and fasten on wood frames. Nowadays, some people in Gansu still use inflatable animal skin rafts as ferries to cross rivers. Flow down the Yellow River on goat skin rafts and feel as if travel back in time. Do prepare extra clothes for such water activity. Life jackets will be provided to all participants.
No. 3: Tibetan culture experience in southern Gansu
Type: Cultural Immersion/ Art & Architecture/ History
Duration: Half a day/ 1 day
Location: Xiahe County
Even if Tibet is not included in your journey, in Tibetan inhabited area in Gansu, you can still experience the mystique Tibetan culture. Sacred monastery, unique buildings, authentic workshops and friendly people, this Tibetan culture tour will leave you an indelible impression of this place. In this journey, we will be visiting Labrang Monastery and a thangka art studio in the morning, enjoy some Tibetan dishes for lunch nearby before going to Norlha Workshop (optional) in the afternoon.
Labrang Monastery is one of the six major Tibetan monasteries of the Gelugpa order which is the Yellow Hat sect of Tibetan Buddhism. Founded in 1709 in the Qing dynasty, Labrang Monastery is one of the largest monasteries outside Tibet and also the home to six monastic institutes, majoring in theology, medicine, law, astrology and esoteric Buddhism. Besides temple halls, chapels, and living quarters for the monks, you will see a pilgrim path with a succession of squeaking prayer wheels (3 km long). A walk from one end to the other will need total of 45 minutes. Stroll around the monastery, you will see monks wearing bright red garbs, with some turning decorated prayer wheels, some mutter guttural chants, and some engage in hot philosophical debate. Also, spot some tiny meditation huts on the hill adjacent to the temple. Sure you can go for a closer look and observe the exterior designs of those small huts, but should not enter them. Please also take note that, photography is not allowed within the temple halls and main buildings.
There are quite a number of stores selling thangka nearby, and we will visit the art studio in one of the stores near Labrang monastery. Thangka, Tibetan Buddhist scroll painting, is used as an aid in meditational practices. Painted using mineral pigment on cotton or silk, thangka paintings often show the colourful blend of religious figures and events. Appreciate those thangka and see how it is being done by the artist here. One exquisite painting normally takes months to finish. If you are alert enough, spot thangka paintings in Labrang Monastery too. Down the street, enter one of the Tibetan restaurants and try some authentic food there.
(Optional)
After lunch, we will take a private transport to a village east of Hezuo City, which is a really long journey from Labrang Monastery (1 hour 45 minute drive). Some may have heard of the brand Norlha, which produce handmade yak wool products. If you have sufficient time, and are interested to see how those yak wool products are made in the traditional way, then extend your journey for another half day. Norlha means yak in Tibetan language. Like most nomads on the Tibetan plateau, the inhabitants in southern Gansu depend on raising yaks as their main source of income for thousands of years. They believed that the yaks are treasures given by god. Norlha workshop produce yak wool scarves, clothes, bag, toys and other items in the traditional way. This workshop provides stable jobs and incomes for nomads in southern Gansu. A perfect opportunity to discover niche and authentic handcrafts. Also, photography is not allowed here.
No. 4: Studying and copying of Dunhuang murals
Type: Cultural Immersion/ Art & Architecture/ History
Duration: 1.5 hours or 3 hours
Location: Mogao Grottoes, Dunhuang
On the route of ancient Silk Road, a large number of Buddhist caves were found on the sheer dusty desert cliffs. First built in Pre-Qin (351AD-394AD), which was one of the kingdoms during the Sixteen Kingdoms Period, Mogao Grottoes is considered as one of the most significant collection of Buddhist art in the world. Among 735 cells and cave sanctuaries, 492 of them are famous for their statues and murals, spanning 1,000 years of Buddhist art. These cave arts not only reflect the history of religion but also provides a wide range of information, from historical to artistic.
While you are visiting Mogao Grottoes, you can join in the art lesson guided by an expert. Study the paintings closely, interpret the profound connotations of ancient art and understand some basic painting techniques. Some common colours used for Dunhuang murals are from lapis lazuli, azurite, malachite green, cinnabar, and ochre. Find darkening in several wall paintings, as lead-based pigments used for painting oxidised. Thus, in order to accurately represent the original paintings, you may want to do some research beforehand and find out more about discoloration. In this art lesson, you can choose to sketch or paint on drawing block, or paint it on plaster panel. Plaster panels are made from find sand, Dunhuang loess (concreted sedimentary soil taken from the riverbed in from of Mogao Grottoes), straw and hemp. You will paint using natural mineral, earth, plant and artificial pigments which are non-toxic. Capture these sophisticated paintings and perhaps find your artistic inspiration here. For those coming in group, your team may want to complete a series of paintings which can be combined together into a story when finished. Art aficionados or art students may not want to miss this opportunity.
No. 5: Sand art bottle making
Type: Cultural Immersion/ Art & Architecture
Duration: 2 hours
Location: Dunhuang
Dwarfing sand dunes and desertscapes, Dunhuang, an ancient Chinese city on the ancient Silk Road, has for millennia been a shelter and the fertile oasis for exhausted travellers. Here, you can try your hand at sand art bottle making with dyed sand from the nearby desert. You will see the demonstration of this incredible sand art before creating your own one. This sand art bottle may be just a decorative item, but some may see a deeper meaning in it. They believed that art and culture of Dunhuang can be easily fade away without proper protection just like the sand, and they should be carefully preserved like the glass holding that bottle of sand art in it. You can bring this decorative piece home as souvenir or it can be a great gift for your family and friends. If you want to challenge harder level of sand art bottle making, you will need a longer time. Tell us about your preference while planning your itinerary.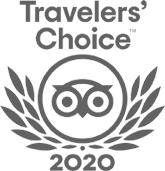 FABULOUS TOUR COMPANY
CHINA OCTOBER - NOVEMBER 2019 We researched several companies and studied reviews on Trip Adviser before contacting who did a very China Culture Tour with an initial query. Right from the outset Grace who owns the company was excellent. She emailed detailed with pictures information and a suggested…read more details
Karen from US
Ready to Create a Unique Dream Travel?