Xiahe Travel Guide, How to plan a trip
Xiahe is a county-level city in the Gannan Tibetan Autonomous Prefecture of Gansu Province, China. It is located on the banks of the Langqu River and is known for its beautiful landscapes and rich cultural heritage. Xiahe is home to the Labrang Monastery, one of the largest and most important Tibetan Buddhist monasteries outside of Tibet, and is considered a major center of Tibetan culture and religion. The city is surrounded by picturesque mountains and offers visitors a unique opportunity to experience the traditional way of life of the Tibetan people. In addition to visiting the Labrang Monastery, visitors can also explore the local markets, participate in traditional Tibetan festivals and ceremonies, and enjoy the stunning natural scenery of the area.
Brief History
In the late 19th and early 20th centuries, Xiahe was a hub of Tibetan cultural and political activity, and it was here that many Tibetan intellectuals, lamas, and political leaders gathered to discuss the future of their people. During this time, Xiahe became an important center of Tibetan culture, religion, and politics, and it continues to be so today, despite the challenges posed by the Chinese government's policies towards Tibetan culture and religion.
Today, Xiahe is a popular destination for tourists, both Chinese and foreign, who come to see the Labrang Monastery and learn about Tibetan culture, history, and religion. The town has a charming, traditional feel, and is surrounded by beautiful landscapes, including rolling hills, rivers, and forests, making it an ideal place for trekking and exploring the surrounding countryside.
What to visit in Xiahe
Xiahe is a small town located in the Gannan Tibetan Autonomous Prefecture of Gansu Province, China. It is renowned for its rich cultural heritage and religious significance, making it a popular tourist destination for those seeking to experience Tibetan culture and spirituality. Some of the must-visit attractions in Xiahe include:
Labrang Monastery: One of the largest and most important Tibetan Buddhist monasteries outside of Tibet, Labrang Monastery is a stunning complex of temples, halls, and residential buildings. It is home to over 1,000 monks and attracts thousands of visitors every year. More about Labrang Monastery »
Sangke Grassland: it is a stunning natural landscape located in the Gannan Tibetan Autonomous Prefecture, Gansu Province, China, known for its rolling hills, pristine meadows and breathtaking scenery.
Sandaohui Market: This bustling market is a great place to experience the vibrant culture of Xiahe. Visitors can find a variety of traditional Tibetan goods, from textiles and jewelry to food and tea.
Songzhan Grasslands: This scenic plateau is located just outside of Xiahe and offers stunning views of the surrounding mountains. Visitors can enjoy a range of outdoor activities, including horseback riding, hiking, and camping.
Langmu Temple: A peaceful and serene temple located on a hill overlooking Xiahe, Langmu Temple is a must-visit for those seeking spiritual enlightenment. Visitors can explore the intricate carvings and paintings inside the temple and enjoy the peaceful surroundings.
Gelugpa Sect of Buddhism Museum: This museum is dedicated to the history and teachings of the Gelugpa Sect of Buddhism, one of the four main schools of Tibetan Buddhism. Visitors can learn about the sect's history, beliefs, and practices through exhibits and displays.
These are just a few of the many attractions that make Xiahe a truly unique and fascinating destination.
The best time to visit Xiahe
The best time to visit Xiahe, a city in Gansu province, China that is home to the Labrang Monastery, depends on personal preferences and the activities you plan to do there.
For a pleasant weather and good views of the surrounding scenery, spring (April to June) and autumn (September to November) are the best times to visit Xiahe. During these seasons, the temperatures are mild and the landscape is lush and green or ablaze with fall colors.
If you're interested in experiencing the local festivals and cultural events, you might consider visiting in summer (July to August) when the famous Shoton Festival takes place. During this time, the city is filled with festivities and colorful activities.
Regardless of the time of year, it's always best to check the local weather forecast and pack accordingly to ensure a comfortable visit.
How to plan a Xiahe travel itinerary
Day 1: Arrive in Xiahe and check into your hotel. Take a walking tour of the town and explore the local markets and shops. Visit the Labrang Monastery in the afternoon and spend time exploring the complex and learning about Tibetan Buddhism.
Day 2: Take a day trip to the Songzhan Grasslands and enjoy the scenic views and outdoor activities. Have a traditional Tibetan meal for lunch and taste the local cuisine. Visit the Langmu Temple in the late afternoon and participate in a prayer ceremony if possible.
Day 3: Visit the Gelugpa Sect of Buddhism Museum and learn about the history and teachings of Tibetan Buddhism. Take a scenic hike in the surrounding mountains and enjoy the fresh air and beautiful views. In the evening, attend a Tibetan dance performance and experience the traditional culture.
Day 4: Take a day trip to the nearby town of Tongren and visit the renowned Rinpung Dzong Monastery. Explore the local markets and shops in Tongren and buy souvenirs to take home. Return to Xiahe in the evening and relax in a local tea house.
This itinerary allows you to experience the best of Xiahe, including its rich cultural and religious heritage, stunning natural scenery, and vibrant local culture. Of course, you can adjust the itinerary to suit your interests and travel style. Or you can create your own Xiahe tour based on your interests »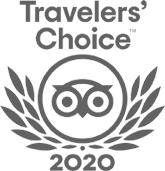 FABULOUS TOUR COMPANY
CHINA OCTOBER - NOVEMBER 2019 We researched several companies and studied reviews on Trip Adviser before contacting who did a very China Culture Tour with an initial query. Right from the outset Grace who owns the company was excellent. She emailed detailed with pictures information and a suggested…read more details
Karen from US
Ready to Create a Unique Dream Travel?