Top Hulunbuir food and best restaurants, what and where to eat
Top 10 foods you simply can't miss while traveling in Hulunbuir
Mongolian Hotpot: A delicious and hearty soup filled with lamb, beef, and an assortment of vegetables, perfect for warming up on a cold day.
Roasted Whole Lamb: A famous dish that's a symbol of Mongolian hospitality, the succulent meat is roasted whole over an open fire and seasoned with cumin and other spices.
Fried Leek Dumplings: A crispy and flavorful dumpling filled with leeks and lamb, served with a spicy dipping sauce.
Sautéed Beef with Scallions: Tender beef stir-fried with scallions and other vegetables, perfect with a side of rice.
Stewed Chicken with Mushroom: A hearty and healthy dish that's slow-cooked with tender chicken and a variety of mushrooms.
Fried Buckwheat Noodles: A popular dish that uses locally sourced buckwheat noodles that are fried until crispy and served with a variety of toppings.
Fried Milk: A unique and tasty dessert that uses fresh milk that's been fried until crispy and served with a sweet honey sauce.
Mongolian Yogurt: A tart and tangy yogurt that's been made with traditional Mongolian techniques and is known for its health benefits.
Grilled Fish: Freshly caught fish that's been grilled and seasoned with a variety of herbs and spices, perfect for seafood lovers.
Roasted Root Vegetables: A delicious and healthy side dish that features locally sourced root vegetables that have been roasted until tender and served with a side of sour cream.
There are some good local restaurants for your reference
Yirenzhixuan Restaurant - located at the 4th floor of Hailar Tongda International Hotel, offering a wide selection of Mongolian and Chinese dishes.
Mongolian Lamb Banquet Restaurant - located at Xinhua Street, serving delicious roasted lamb and other Mongolian dishes.
Gada Meirenji Restaurant - located at Wenhua Road, offering a variety of Mongolian and Chinese dishes in a cozy environment.
Jianxing Restaurant - located at the intersection of Chifeng Road and Huolinhe Avenue, serving traditional Mongolian cuisine in a yurt-like setting.
Hulunbuir Puzhao Restaurant - located at Qinggong Avenue, offering a wide range of Mongolian dishes and hotpot.
Wulanhot Fragrant Mutton Restaurant - located at Jianshe Street, serving mouth-watering mutton dishes in a relaxed atmosphere.
Hongliangyi Seafood Restaurant - located at Shuangyong Road, offering fresh seafood dishes and a pleasant dining experience.
Hulunbuir Xinglong Mongolian Barbecue - located at Dongdazhi Street, offering authentic Mongolian barbecue dishes in a casual atmosphere.
These restaurants offer an excellent opportunity to try the local cuisine and get a taste of traditional Mongolian dishes during your visit to Hulunbuir.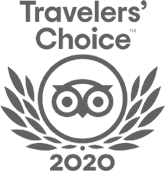 FABULOUS TOUR COMPANY
CHINA OCTOBER - NOVEMBER 2019 We researched several companies and studied reviews on Trip Adviser before contacting who did a very China Culture Tour with an initial query. Right from the outset Grace who owns the company was excellent. She emailed detailed with pictures information and a suggested…read more details
Karen from US
Ready to Create a Unique Dream Travel?