Hulunbuir Travel Guide, Plan the Best Hulunbuir Trip
Hulunbuir is a region located in Inner Mongolia, China. It is the largest prefecture-level city by area in the country and borders Russia to the north and Mongolia to the west. Hulunbuir is known for its beautiful natural landscapes, including grasslands, forests, and lakes. The area is also rich in resources and has a long history of nomadic cultures, making it a unique and fascinating place to visit.
Chinese name: 呼伦贝尔/hū lún bèi ěr
Area: 253000km²
Population: around 2.22 million
Where: North China, the northern part of Inner Mongolia
What to see: grassland with nomadic life
A brief history of Hulunbuir
Hulunbuir has a history that dates back to the Ming dynasty and has been inhabited by various ethnic groups including Mongols, Han Chinese, and Manchus, and has been under the rule of different dynasties such as the Ming, Qing, and the Republic of China, and was an important part of the Gobi Desert Silk Road trade route, and was greatly impacted by the events of the Sino-Japanese War and the Chinese Civil War, leading to its eventual incorporation into the People's Republic of China in 1949.
Top attractions, what to visit in my trip
Hulunbuir is known for its picturesque landscapes, diverse wildlife, and rich cultural heritage, attracting tourists with its stunning Hulun Lake, rolling grasslands, majestic Manchurian ash forests, and the marvelous Hulunbuir Grasslands National Park, which is home to rare species such as the Mongolian gazelle, as well as the Xilamuren Grasslands, where visitors can experience the traditional nomadic lifestyle and witness various cultural activities like horse racing and Mongolian wrestling, and the city of Hailar, with its unique blend of Chinese and Russian architecture, which showcases the interesting historical events that shaped the region, making it a must-visit destination for those who love nature and culture.
Top attractions must-visit in Hulunbuir >>
Acommodations
The top hotels in Hulunbuir are renowned for their luxurious amenities, scenic views, and exceptional customer service, offering guests a memorable and comfortable stay in this picturesque region of China with options ranging from boutique hotels, resorts, to international chains like Hilton, Sheraton, and InterContinental.
Local food, what and where to eat
Hulunbuir is known for its rich and diverse cuisine, incorporating traditional Mongolian flavors and ingredients with influences from neighboring regions such as China, Russia and Kazakhstan, featuring dishes such as roasted lamb, hearty stews, fresh dairy products, handmade noodles, and a variety of different breads, all cooked with locally sourced ingredients and cooked over an open flame to enhance the flavors and create a unique taste that cannot be found anywhere else.
Interesting activities
In Hulunbuir, you can engage in various cultural hand-on activities such as learning how to make traditional Inner Mongolian costumes, tasting authentic local cuisine, practicing horseback riding, trying archery, experiencing the nomadic lifestyle by staying in a yurt, participating in Mongolian traditional singing and dancing, observing and learning about the unique grassland ecosystem, and much more. Interesting activities in Hulunbuir >>
How to plan an itinerary
An ideal Hulunbuir itinerary might include visiting the stunning Hulun Lake, exploring the vibrant Hulunbuir Grasslands, discovering the unique culture of the local Mongolian ethnic group, visiting the beautiful Xing'anling Forest, experiencing the traditional lifestyle of the nomads, trying local cuisine, and taking part in cultural activities such as horseback riding and archery. Travel itineraries for Hulunbuir >>
Th best 3-day itinerary sample
Day 1: Start your day by exploring the stunning Hulun Lake, the largest lake in Inner Mongolia, and visit the nearby Hulunbuir Grassland Museum to learn about the region's nomadic culture and traditions; then, head to the nearby Erguna Wetland National Nature Reserve to witness the natural beauty and diverse wildlife of the area, and end the day by enjoying a traditional Mongolian-style barbecue dinner.
Day 2: Take a full-day excursion to the magnificent Genhe Wetland, where you can hike and observe a variety of birds and animals, including the elusive red-crowned crane, visit the picturesque Ergun River, and experience the unique lifestyle and customs of the local Ewenki ethnic minority, who still hunt and fish using traditional methods.
Day 3: Spend the day exploring the picturesque grasslands of Hulunbuir, such as Hailar National Forest Park or Arxan National Forest Park, and participate in activities such as horseback riding, hiking, or camping, then wrap up your trip by enjoying a farewell dinner featuring traditional Mongolian dishes such as roasted lamb, buuz dumplings, and milk tea.
Create my Inner Mongolia tour now >>
When is the best time to visit
The best time to visit Hulunbuir is from June to September, when the weather is warm and sunny, and the grasslands are in full bloom. During these months, the average temperature ranges from 20°C to 25°C, making it ideal for outdoor activities and sightseeing. However, it's important to note that the weather in Hulunbuir can be quite changeable, and sudden rainstorms or strong winds can occur. So, it's always a good idea to check the forecast and pack accordingly, especially if you're planning to spend time in the grasslands.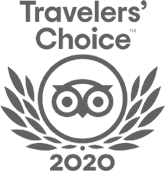 FABULOUS TOUR COMPANY
CHINA OCTOBER - NOVEMBER 2019 We researched several companies and studied reviews on Trip Adviser before contacting who did a very China Culture Tour with an initial query. Right from the outset Grace who owns the company was excellent. She emailed detailed with pictures information and a suggested…read more details
Karen from US
Ready to Create a Unique Dream Travel?