Hohhot travel guide, plan your best Hohhot trip!
Hohhot is the capital city of Inner Mongolia, China. It is located in the central part of the Inner Mongolia Autonomous Region and has a population of over 2 million people. Hohhot is a major cultural, economic, and transportation hub for the region and is known for its beautiful scenic spots, such as the Dazhao Temple, the Inner Mongolia Museum, and the Xilitu Museum. The city is also famous for its delicious Inner Mongolian cuisine and rich history, with evidence of human habitation in the area dating back to the Stone Age.
Chinese name: 呼和浩特/Hū hé hào tè
Area: 17200 km²

Population: around 3.5 million
Where: North China, middle of Inner Mongolia
What to see: grassland with nomadic life
A brief history
Hohhot, the capital city of Inner Mongolia, has a rich history that dates back to the 17th century when it was founded as a small military town during the Ming Dynasty and has since grown into a modern metropolis while still preserving its cultural heritage, including being an important center for Buddhist religion and the traditional nomadic lifestyle of the Mongol people, who have lived in the region for thousands of years and continue to shape the city's unique cultural identity today.
What to do in Hohhot
The city is home to several historic sites, including the Zhaojun Tomb, the largest imperial tomb in Inner Mongolia, and the Temple of the Five Pagodas, which is a prominent Buddhist temple. Hohhot is also famous for its delicious cuisine, including roasted mutton, dairy products, and a variety of traditional sweets. Top best things to do in Hohhot >>
Beautiful Grasslands nearby Hohhot
The city is surrounded by scenic mountains and grasslands, which are popular attractions for tourists. The Xilamuren Grassland is one of the most popular natural destinations in the area, offering breathtaking views of the grasslands, horse riding, and other outdoor activities.
Xilamuren Grassland
It covers an area of about 1,000 square kilometers and is known for its picturesque scenery, abundant wildlife, and unique Mongolian culture.
The grassland is a popular tourist destination and offers various activities such as horseback riding, camping, and traditional Mongolian folk performances.
It is also home to the nomadic Mongolian people who have lived on the grassland for centuries and maintained their traditional way of life.
Huitengxile Grassland
Huitengxile Grassland is a vast, high-altitude grassland located in the north of Inner Mongolia. It covers an area of over 2,500 square kilometers and is known for its pristine natural beauty, diverse flora and fauna, and unique cultural heritage.
The grassland is home to several nomadic tribes who continue to practice their traditional way of life, raising livestock and living in yurts.
Visitors to Huitengxile can enjoy horseback riding, hiking, and camping while experiencing the rich Mongolian culture and customs. The grassland is also famous for its stunning sunsets and starry nights.
Gegentala Grassland
Gegentala Grassland is a vast grassland located in Inner Mongolia, covering an area of approximately 3,500 square kilometers.
It is known for its diverse ecosystem, which includes grasslands, wetlands, and forests, and is home to various species of wildlife, such as wild horses, deer, and wolves. The grassland is an important grazing area for local herders, who practice traditional nomadic lifestyles.
Cultural activities that can enrich your trip
Hohhot offers a variety of cultural hands-on activities that allow visitors to immerse themselves in the traditional nomadic lifestyle of the Mongolian people, such as learning how to ride horses and camels, herding sheep and cattle, making Mongolian traditional food like buuz and khuushuur, creating traditional handicrafts like Mongolian-style yurts and felt blankets, experiencing traditional performances like throat singing and Mongolian dance, and exploring the unique customs and beliefs of the Mongolian culture. Add these activities to my Hohhot trip now >>
The best time to ride on the grassland
The best time to visit the grassland near Hohhot is during the summer months from June to August when the weather is warm and the grass is green.
However, the grassland can also be visited during the shoulder season in May and September when the weather is cooler and there are fewer tourists.
It is not recommended to visit during the winter months as the weather is very cold and the grassland may be covered in snow.
The best time to visit Hohhot
The best time to visit Hohhot is from May to October.
During this period, the weather is generally pleasant with mild temperatures and less rainfall, making it an ideal time for outdoor activities and sightseeing.
However, it is important to note that the peak tourist season falls in July and August, so prices for accommodation and flights may be higher during these months. If you prefer to avoid crowds, it may be better to visit in May, June, September, or October.
Travel itineraries for Hohhot, how to plan the best Hohhot trip
A visit to Hohhot could include exploring the historic and cultural sites such as the Dazhao Temple, Zhaojun Tomb, Inner Mongolia Museum, and Inner Mongolia Grand Theater, experiencing the local food and drink scene by trying traditional Mongolian cuisine and milk tea, admiring the natural beauty of the grasslands and the nearby Xilamuren and Gegentala grasslands, learning about the nomadic lifestyle and ethnic diversity of the region at the Ethnic Cultural Park, and shopping for souvenirs and local handicrafts at the Hohhot Old Town and various markets.
Hohhot travel itineraries for your reference >>
Useful information on Inner Mongolia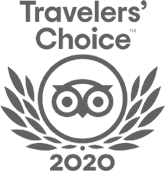 FABULOUS TOUR COMPANY
CHINA OCTOBER - NOVEMBER 2019 We researched several companies and studied reviews on Trip Adviser before contacting who did a very China Culture Tour with an initial query. Right from the outset Grace who owns the company was excellent. She emailed detailed with pictures information and a suggested…read more details
Karen from US
Ready to Create a Unique Dream Travel?