Top best things to do in Hohhot
Hohhot, the capital city of Inner Mongolia Autonomous Region in China, is rich in culture and history, and offers a wide range of activities and attractions for visitors. Here are some of the top things to do in Hohhot:
Visit the Inner Mongolia Museum: This museum offers a comprehensive overview of the history, culture, and art of Inner Mongolia.
Explore the Dazhao Temple: This ancient Tibetan Buddhist temple is one of the largest and most important in Inner Mongolia.
Walk around the Five Pagoda Temple: This temple complex is named after its five Tibetan-style pagodas, and is considered to be one of the most important cultural landmarks in Hohhot.
Visit the Xilituzhao Palace: This palace was built in the 17th century and is a well-preserved example of traditional Chinese architecture.
See the prairies of Xilamuren: This beautiful grassland area is just a short drive from Hohhot and is a great place to experience the stunning natural beauty of Inner Mongolia.
Shop at the Inner Mongolia Normal University Market: This market is one of the largest in Hohhot and is a great place to buy traditional Inner Mongolian handicrafts, clothing, and souvenirs.
Visit the Hohhot People's Square: This large public square is a popular gathering place for locals and is surrounded by many shops, restaurants, and other attractions.
Enjoy a traditional Inner Mongolian hot pot: This delicious local dish is made with mutton, vegetables, and a variety of spices and is a must-try for any visitor to Hohhot.
Grilled Mutton: Inner Mongolia is famous for its high-quality mutton, and the grilled mutton in Hohhot is a must-try dish. The meat is marinated in a blend of spices and grilled to perfection, giving it a rich, tender, and juicy flavor.
Dairy Products: Inner Mongolia is also famous for its dairy products, and Hohhot is no exception. You can try various dairy products such as fresh milk, yogurt, cream, and cheese. Don't forget to try their famous Naan (a type of traditional Inner Mongolian bread) that is made using fresh milk and yogurt, giving it a unique flavor and texture.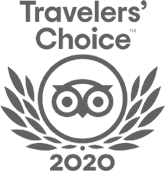 FABULOUS TOUR COMPANY
CHINA OCTOBER - NOVEMBER 2019 We researched several companies and studied reviews on Trip Adviser before contacting who did a very China Culture Tour with an initial query. Right from the outset Grace who owns the company was excellent. She emailed detailed with pictures information and a suggested…read more details
Karen from US
Ready to Create a Unique Dream Travel?