Top Hulunbuir cultural activities and outdoor adventures
These are just a few of the many cultural activities that you can experience during a Hulunbuir trip. Each activity provides a unique insight into the Mongolian culture, and you will come away with a deeper appreciation for this rich and vibrant culture.
Cultural hands-on activities
Horseback riding: Horseback riding is a traditional activity in Hulunbuir, and there are many places where you can try it. You can learn about the importance of horses in the Mongolian culture while riding through the grasslands.
Milk tea making: Milk tea is a staple drink in the Mongolian culture, and you can learn how to make it from scratch during your trip. You can learn about the tea leaves used and the process of boiling milk to make the tea.
Mongolian wrestling: Mongolian wrestling is a traditional sport that has been around for centuries. You can learn the techniques and participate in a friendly wrestling match with the locals.
Archery: Archery has a long history in the Mongolian culture and is still practiced today. You can learn how to use a traditional Mongolian bow and arrow and try your hand at hitting a target.
Mongolian calligraphy: Mongolian calligraphy is a beautiful form of art that you can learn during your trip. You can learn about the strokes used in traditional Mongolian writing and create your own calligraphy artwork.
There are more cultural activities that we can add to your trip based on your requests and interests. Create your own Inner Mongolia trip now >>
Soft outdoor adventures
Traditional Mongolian dance: Mongolian dance is an important part of the culture, and you can learn some of the traditional dances during your trip. You can dress up in traditional Mongolian clothing and perform the dances with the locals.
Sheepskin making: Sheepskin is an important material used in the Mongolian culture. You can learn how to make a sheepskin rug or blanket and learn about the techniques used in the process.
Hiking: Explore the vast grasslands, forests, and wetlands of Hulunbuir on foot. Popular hiking destinations include Ergun Wetland Reserve, Hulun Lake National Nature Reserve, and Arxan National Forest Park.
Rafting: Take a thrilling rafting trip down the winding rivers of Hulunbuir, such as the Hailar River or the Genhe River.
Cycling: Rent a bike and explore the beautiful countryside of Hulunbuir at your own pace. Scenic cycling routes include the Ergun Wetland Reserve and the Hulun Lake National Nature Reserve.
Horseback riding: Experience the nomadic lifestyle of the local people by taking a horseback riding tour on the grasslands.
Camping: Pitch a tent and spend a night under the stars on the vast grasslands of Hulunbuir. Many local tour companies offer camping tours.
Skiing: Visit Hulunbuir in the winter months and hit the slopes at the local ski resorts, such as Hulun Buir Shangzhi Ski Resort.
Wildlife watching: Hulunbuir is home to a variety of wildlife, including wild horses, reindeer, and migratory birds. Take a guided tour to spot these animals in their natural habitats.
Interested in any of these activities? Contact us and plan your Inner Mongolia tour based on your requests >>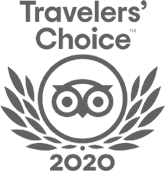 FABULOUS TOUR COMPANY
CHINA OCTOBER - NOVEMBER 2019 We researched several companies and studied reviews on Trip Adviser before contacting who did a very China Culture Tour with an initial query. Right from the outset Grace who owns the company was excellent. She emailed detailed with pictures information and a suggested…read more details
Karen from US
Ready to Create a Unique Dream Travel?