Cornelius Family from Germany Customized a China Tour including Luoyang
Dear Grace
It took a while until we found some time after our travel to answer to your request.
First of all it was a great trip that gave us a marvelous impression of China and two weeks of real pleasure. Everything was very well organized; actually we faced no trouble during the whole journey. The guides certainly were an important part of the great experience, always being very friendly and open. All travel connections worked easily, and hotel selection was fine. We are very happy about every aspect of this trip.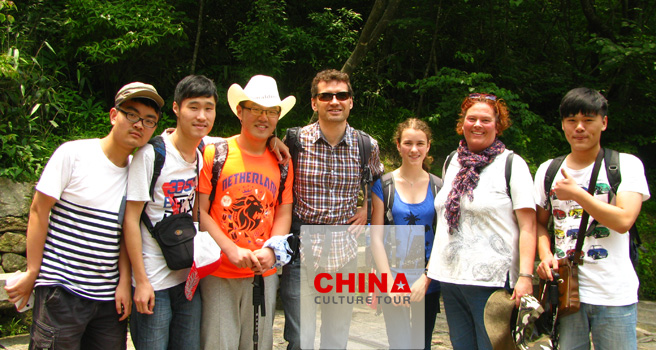 Huangshan
Please find some answers to your questions inline (below).
Huang Shan was a great experience as it provides breathtaking views and nice hiking through the rocks. Also the villages (Xidi, Hongcun and Chengkan) of the area are extremely beautiful (and still alive – not just a tourist attraction). Staying in the Pig's Heaven Inn was the perfect combination for this tour.
For the guide, April guided us in Huang Shan area was the best. She is very warm hearted and friendly and we quickly found a friendship atmosphere. Her English is really good, she knows a lot about all we asked about. We really had a great time with her. Our guide in Luoyang surprised us with well-spoken German language. She provided us with interesting information and was a charming tour guide during our Luoyang trip.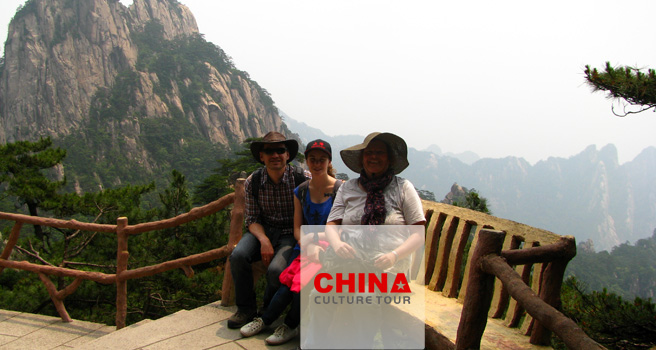 Huangshan
Most hotels were fine and according to expectations. The room in Xihai hotel on the mountain was clearly simpler than the others, but that was known to us in advance (seems a general issue for the Huangshan mountain hotels).
Pig's Heaven in Bishan was very nice. Actually we got a room in a third site of this hotel, newly set up near to Bishan. The hotel has sites in Xidi and directly in Bishan, which we have seen as well. We had our dinner in the Bishan house, being a renovated Qing dynasty house, a marvelous place for a dinner (which also tasted very well). Thus, certainly the best hotel experience of the journey.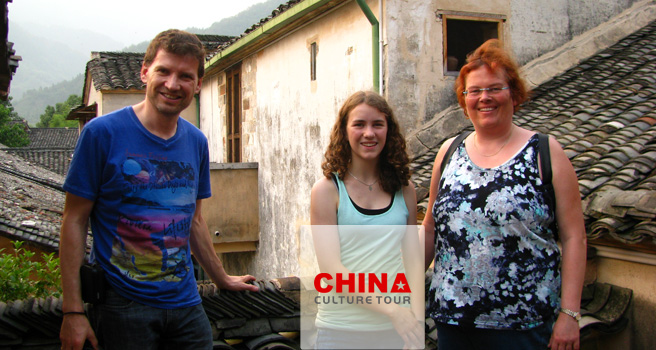 Huangshan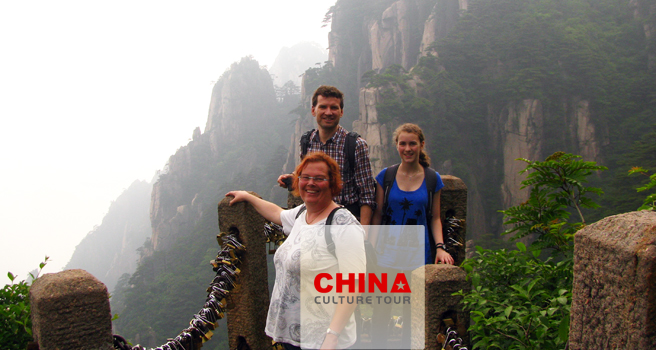 Huangshan
By the way, Sunworld Hotel in Beijing was also quite good. We rented bikes in the hotel, the service and also the breakfast was good.
A few suggestions for your future clients:
- When you visit Huang Shan villages, don't miss to stay in Pig's Heaven and also enjoy the dinner there.
- In Shanghai: Go up Oriental Pearl Tower and enjoy the view down through the glass floor (thrilling…).
- Try the variety of Chinese food. In Beijing try Beijing duck and Hot pot.
- We enjoyed the visit of the Shaolin monastery and especially the martial arts show.
- Visit Suzhou (best by G train from Shanghai) and take time to walk through Pingjiang road with its relaxed atmosphere.
- Visit the great wall in Mutianyu which is better than in Badaling. Less people (nearly no busses) and very beautiful landscape.
We will certainly recommend your company.
Best regards,
Cornelius, Beate and Rebekka from Germany customized a Best Luoyang Tour with private guide and vehicle, well-selected hotels, top attractions, interesting activities, etc.
More feedbacks about the China UNESCO World Heritage Tour including Luoyang >>
More Helpful Similar China Tour Reviews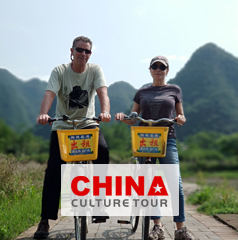 "
Trip of A Lifetime, We recently returned from a trip with China Cultural Tours, visiting six cities (Beijing, Luoyang, Xian,... " Read More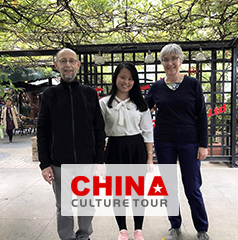 "
Dear Nora, Chengdu was a perfect end to our tour through China and we safely traveled back to Switzerland.We would like... " Read More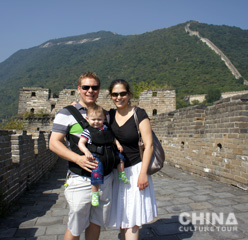 "
Hi Grace, Apologies for my delay in responding, things have been very busy since we returned to Australia. We were very... " Read More
ANY QUESTIONS?
This tour is tailor-made and we can tailor to meet your reqeusts. Your personal travel consultant will contact you within 24 working hours!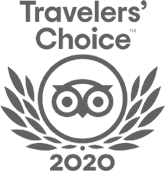 FABULOUS TOUR COMPANY
CHINA OCTOBER - NOVEMBER 2019 We researched several companies and studied reviews on Trip Adviser before contacting who did a very China Culture Tour with an initial query. Right from the outset Grace who owns the company was excellent. She emailed detailed with pictures information and a suggested…read more details
Karen from US
Ready to Create a Unique Dream Travel?