Weather, the best time to visit Yangshuo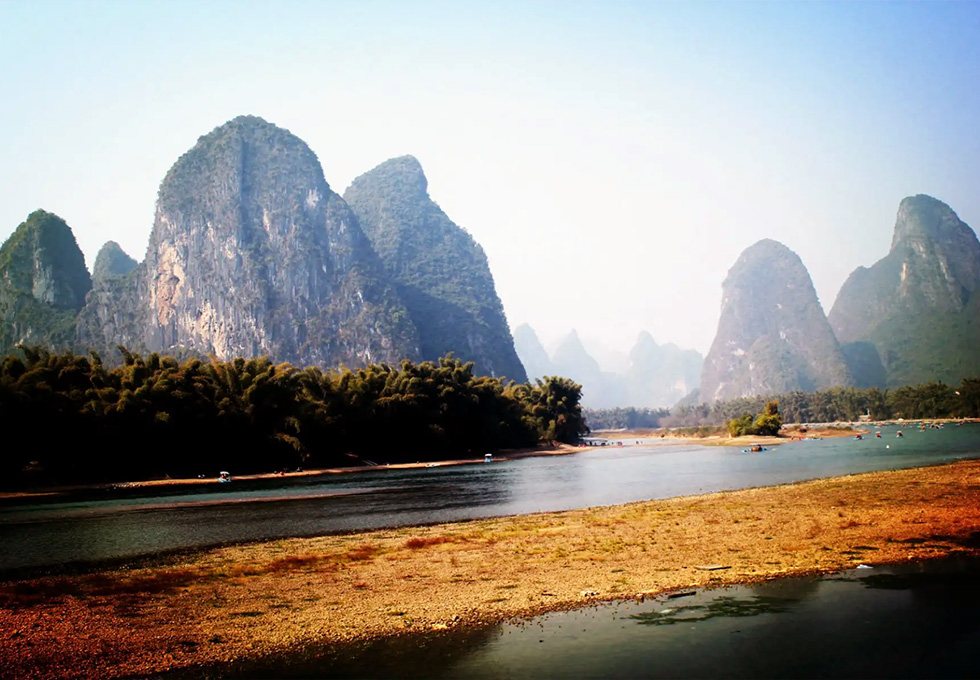 Low Water Season
January and February are the coldest months, with temperatures averaging around 1°C and sometimes below zero°C. There is also snowfall, but the amount of snow is minimal. Winter is the dry season and for a period of time the Li River is not navigable and there is not enough water for bamboo rafting on the Yulong River, instead, you have to choose to bamboo raft on one section of the Li River, but the views are not as beautiful as in other seasons. This time of year is the Chinese New Year period, a time to learn about traditional Chinese culture.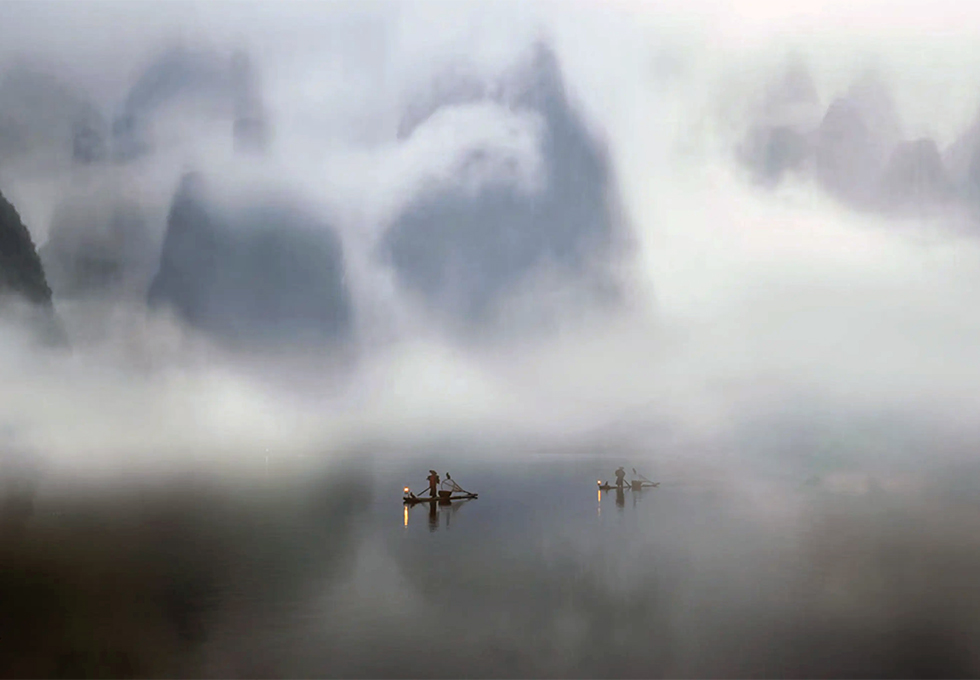 Misty Li River after Rain
March to May is the rainy season, but it is the best time to go for the "Misty Li River after Rain". March and April can be a bit cool for a boat or raft trip on the Li River, so better to bring a jacket. May and June are the months of showers, so be prepared for rain, and dress coolly for the humid and sweltering heat of the season. But fit travelers can enjoy the water, with activities such as swimming, diving, and paddle boarding.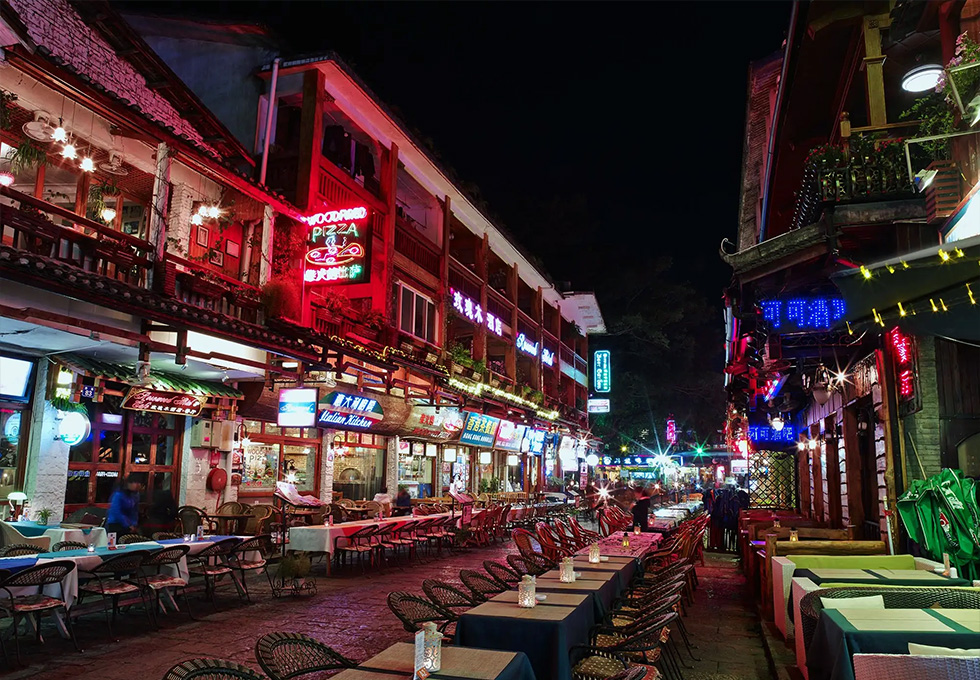 Yangshuo West Street
July and August is the hottest time in Yangshuo, the summer holiday for Chinese schools, with an average temperature of around 28°C and extremely high temperatures all above 36°C. Although it is quite hot at this time of year, you can play in water such as swimming and paddle boarding, deep water rock soloing and cave exploring in Yangshuo, and cool off in the caves. In the evenings, you can relax in a bar on West Street with air conditioning and a beer.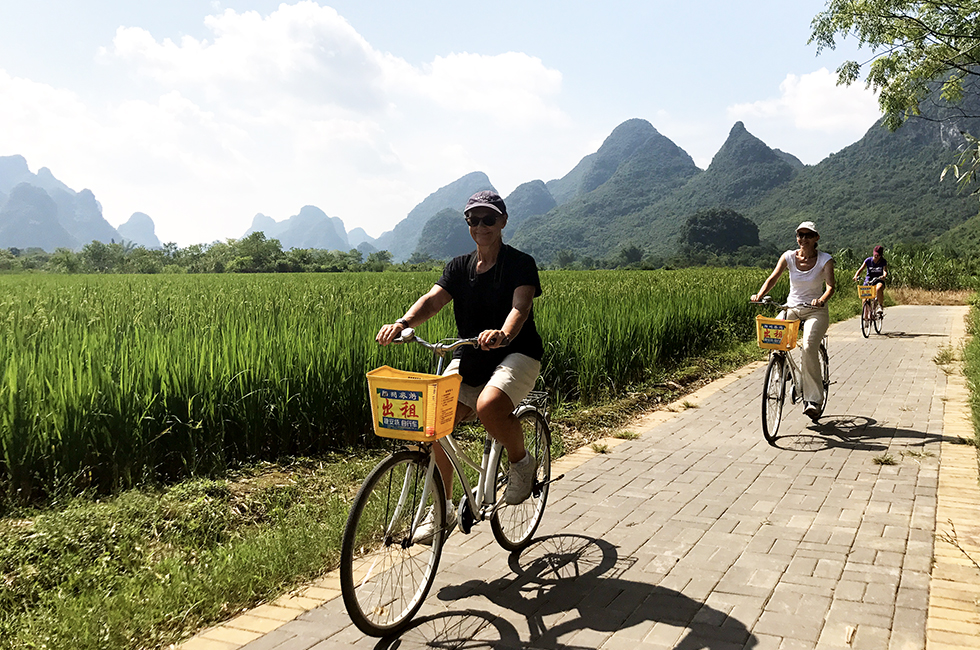 Biking in Yangshuo
From September to October, before National Day, the temperature is still suitable for all kinds of outdoor activities, water sports, cycling, rock climbing, etc. After National Day, when the temperature drops and the water starts to cool down, many water sports start to stop, while ground sports are still popular and air sports are still suitable, such as paragliding and helicopter, etc. In October, Yangshuo is filled with the scent of osmanthus flowers, which relaxes travelers. Many hotels have cinnamon trees in their courtyards and if you are traveling to Yangshuo in October you can book a hotel with cinnamon trees.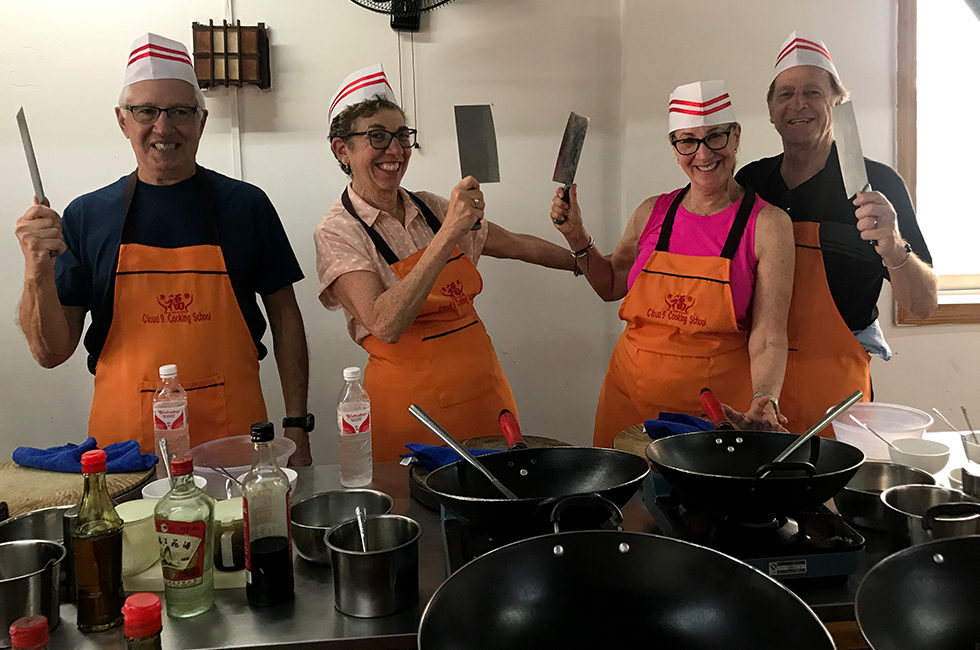 Cooking in Yangshuo
In November, the cold and warm temperatures are repeated, sometimes you need a jumper, sometimes you can still wear a t-shirt, and there is less rainfall; for a few days or even half a month in November and December the Li River will not have enough water for navigation and the Yulong River will not have enough water for bamboo rafting, which is still possible in some parts of the Li River; activities on the ground can still be done as usual, but the scenery is not as beautiful as in other seasons.
When is the best time to visit Yangshuo?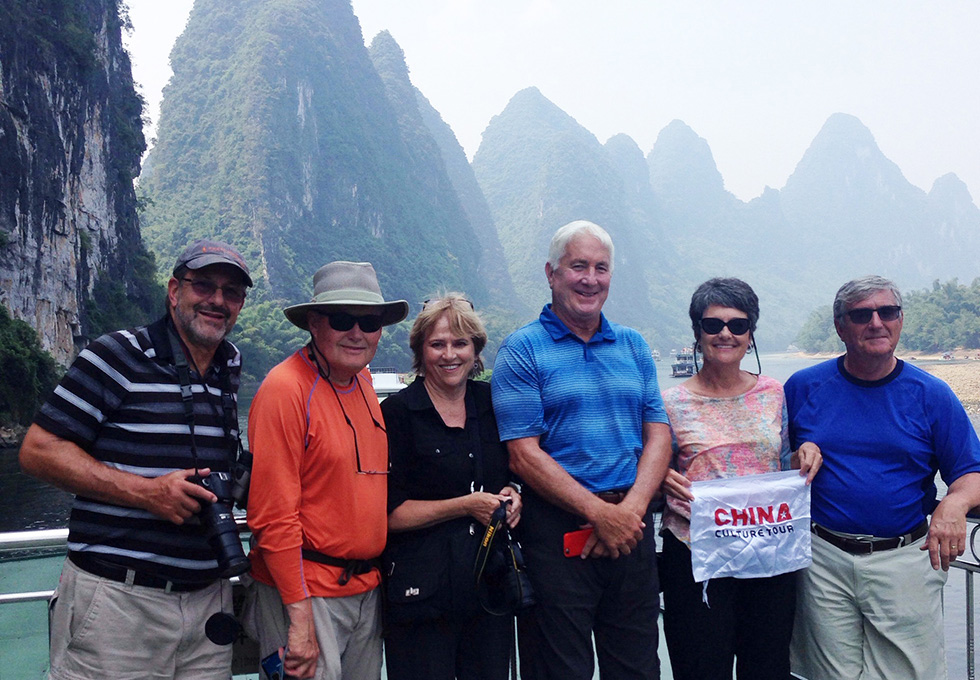 Best Time Travel to Yangshuo
The best time to visit Yangshuo is from April to November, when the weather is sunny, there is less rain, the plants turn green and Li River is plentiful, making it suitable for outdoor activities such as cycling, rock climbing, and boat trips. Best cultural experiences in Yangshuo you may be interested in >>
What time of year do I need to avoid when traveling in Yangshuo?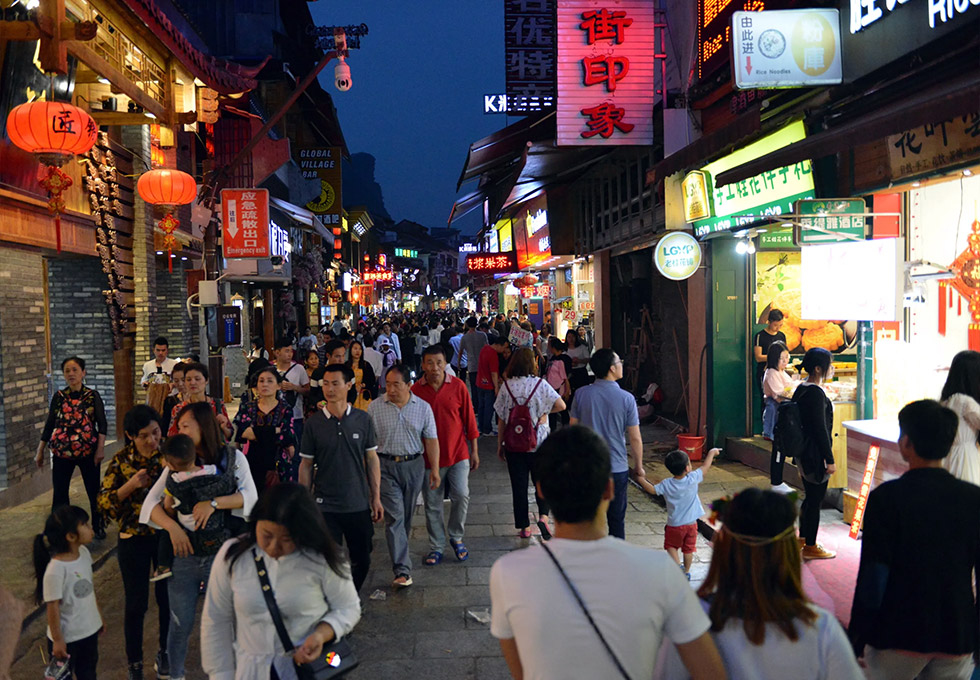 Crowds
Avoid the National Day from 30 September to 7 October, the Chinese New Year around mid-January, and the May Day Labour Day from 1-5 May. These three major festivals are usually peak seasons for tourism, with crowds everywhere, increasing the cost of travel and time, and making the experience much worse.
Historical Weather in Yangshuo
| Month | Max./Low(°C) | Humidity(%) | Rainfall(mm) | Days of Rainfall |
| --- | --- | --- | --- | --- |
| Jan. | 13 - 6 | 76 | 87 | 13 |
| Feb. | 16 - 8 | 76 | 36 | 10 |
| Mar. | 18 -12 | 81 | 138 | 16 |
| Apr. | 25 -17 | 81 | 187 | 16 |
| May | 29 -20 | 82 | 279 | 17 |
| Jun. | 31 - 23 | 84 | 274 | 18 |
| Jul. | 33 - 24 | 79 | 144 | 15 |
| Aug. | 33 - 24 | 79 | 151 | 14 |
| Sep. | 31 - 22 | 77 | 75 | 10 |
| Oct. | 27 - 17 | 72 | 54 | 6 |
| Nov. | 21 - 13 | 78 | 99 | 11 |
| Dec. | 15 - 7 | 72 | 73 | 10 |
The above figures are based on year-round averages, but sometimes the temperature can be as high as 38 degrees Celsius or as low as minus -1 degree Celsius.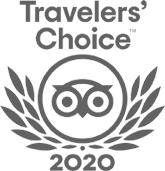 FABULOUS TOUR COMPANY
CHINA OCTOBER - NOVEMBER 2019 We researched several companies and studied reviews on Trip Adviser before contacting who did a very China Culture Tour with an initial query. Right from the outset Grace who owns the company was excellent. She emailed detailed with pictures information and a suggested…read more details
Karen from US
Ready to Create a Unique Dream Travel?