Sanya Tours
Experience the ultimate getaway to the tropical paradise of Sanya, where our all-inclusive tours feature the most iconic attractions, exclusive stays at luxurious hotels, delectable gourmet meals, engaging hands-on cultural activities, thrilling and secure adventures, and mesmerizing evening shows that will leave you with unforgettable memories.
Top attractions and best sightseeing in Sanya
Sanya, a popular resort city located on the southern coast of Hainan Island, offers a plethora of attractions and sightseeing opportunities including the famous Yalong Bay, Dadonghai Bay, Nanshan Temple, Luhuitou Park, Wuzhizhou Island, Sanya Bay, Tianya Haijiao, Phoenix Island, and the Haitang Bay Duty-Free Shopping Center, all of which showcase the natural beauty, cultural heritage, and modern development of this tropical paradise.
Best Sanya Tour Holidays
Looking for the ultimate Sanya experience? Look no further than our top-rated Sanya tours, complete with the best hotels boasting luxurious amenities, breathtaking beaches offering crystal-clear waters and endless stretches of white sand, delicious and authentic local cuisine that will tantalize your taste buds, and exceptional guided service from knowledgeable and experienced tour guides who will take you on an unforgettable journey through this tropical paradise.
Interesting hands-on cultural activities and safe adventures
If you're looking for a destination that offers a variety of hands-on cultural activities and safe adventures, Sanya, located on the southernmost tip of Hainan Island in China, is the perfect place to explore, with opportunities ranging from learning about the unique minority cultures of the region through traditional handicraft workshops and performances to hiking in the stunning Yanoda Rainforest Cultural Tourism Zone or exploring the coral reefs at Wuzhizhou Island.
Our travel expert will reply you in 24 working hours!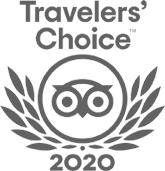 FABULOUS TOUR COMPANY
CHINA OCTOBER - NOVEMBER 2019 We researched several companies and studied reviews on Trip Adviser before contacting who did a very China Culture Tour with an initial query. Right from the outset Grace who owns the company was excellent. She emailed detailed with pictures information and a suggested…read more details
Karen from US
Ready to Create a Unique Dream Travel?