Macau top cultural activities and outdoor adventures
Hands-on activities in a Macau
Macau offers a range of hands-on activities, from traditional Chinese calligraphy and painting classes to making your own Portuguese egg tarts and exploring the city's historic landmarks.
Attend a cooking class: Learn how to prepare Macanese or Portuguese cuisine from expert chefs and take home new culinary skills.
Try your luck at the casinos: Macau is known as the "Las Vegas of Asia" and has many glamorous casinos where you can try your hand at gambling.
Take a walking tour: Join a walking tour to explore the historical landmarks of Macau, such as the Senado Square, the Ruins of St. Paul's, and the A-Ma Temple, while learning about the city's rich cultural heritage.
Visit a local market: Check out a local market like the Red Market or the Taipa Market, where you can sample local snacks, purchase souvenirs, and experience the bustling local atmosphere.
Make your own souvenir: Attend a workshop or class where you can create your own traditional Macau handicrafts like ceramic tiles, Portuguese tiles, or Macanese-style postcards.
These hands-on activities will help you experience the unique culture and lifestyle of Macau while having fun and creating unforgettable memories.

Outdoor adventures in Macau
While Macau is mostly known for its casinos and historic landmarks, there are also a variety of outdoor adventures to be had in the area. Here are some ideas:
Hiking: Macau has a few hiking trails that offer scenic views of the region's natural landscape. One popular option is the Coloane Trail, which takes you through forests, past waterfalls, and up to a peak with panoramic views of the area.
Water sports: There are several beaches in Macau where you can enjoy a variety of water sports, including windsurfing, kayaking, and stand-up paddleboarding. Hac Sa Beach is one of the most popular spots for water activities.
Biking: You can rent a bike in Macau and explore the region on two wheels. The Taipa-Cotai Strip Coastal Zone is a great place to ride, with views of the sea and the Cotai Strip's impressive architecture.
Rock climbing: If you're an experienced rock climber, you might be interested in trying the Macau Tower climb. This involves ascending the outside of the 338-meter tower with the help of safety equipment.
Zip lining: If you're looking for an adrenaline rush, try the Macau Tower Skywalk or bungee jump. You'll be harnessed in and safely attached to a cable as you zip or jump from the tower's observation deck.
Take a scenic helicopter tour: Take to the skies and enjoy a bird's-eye view of Macau's iconic landmarks, such as the Macau Tower and the Cotai Strip.
While Macau may not be as well-known for its outdoor adventures as some other destinations, there are still plenty of opportunities to enjoy nature and try something new during your visit.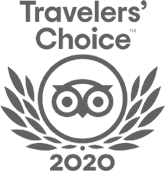 FABULOUS TOUR COMPANY
CHINA OCTOBER - NOVEMBER 2019 We researched several companies and studied reviews on Trip Adviser before contacting who did a very China Culture Tour with an initial query. Right from the outset Grace who owns the company was excellent. She emailed detailed with pictures information and a suggested…read more details
Karen from US
Ready to Create a Unique Dream Travel?