Top Sanya activities and best outdoor adventures
Top Cultural Hand-on activities in Sanya
Coconut carving: Coconut carving is a traditional craft that has been passed down for generations on Hainan Island. Visitors can learn how to carve intricate designs and shapes into a coconut shell under the guidance of local craftsmen.
Making Li-style rice cakes: Rice cakes are a popular snack in Hainan Island, and visitors can learn how to make them in the traditional Li-style. The process involves pounding glutinous rice into a dough and shaping it into cakes before steaming and serving with various fillings.
Traditional dance and music: Sanya offers a range of cultural performances, including traditional dance and music shows. Visitors can watch performances by local troupes or even take part in dance classes to learn some of the moves themselves.
Batik dyeing: Batik dyeing is a traditional textile art that involves applying wax to fabric before dyeing it. Visitors can try their hand at batik dyeing and create their own unique designs under the guidance of local artisans.
Hainan-style cooking: Hainan Island is known for its delicious cuisine, which is characterized by the use of fresh seafood, tropical fruits, and aromatic herbs and spices. Visitors can take cooking classes and learn how to prepare some of the island's signature dishes, such as Wenchang chicken, coconut rice, and Hainan-style noodle soup.
Adventures in Sanya
Hiking: Sanya has several scenic mountains and trails that are perfect for hiking. One popular option is the Nanshan Mountain, which offers stunning views of the ocean and the surrounding landscape. Another option is the Yanoda Rainforest Cultural Tourism Zone, which features a network of trails through lush rainforest and a range of outdoor activities.
Water sports: Sanya's beaches offer a range of water sports activities, including swimming, snorkeling, diving, kayaking, and more. Some of the most popular beaches for water sports include Dadonghai Beach, Yalong Bay, and Haitang Bay.
Cycling: Sanya has a number of scenic cycling routes that allow you to explore the local countryside and coastline. You can rent a bike from one of the many rental shops in the city or join a guided cycling tour. Some popular routes include the Coastal Cycling Trail and the Nanshan Mountain Bike Trail.
Island hopping: Sanya is surrounded by several small islands that are perfect for day trips. You can take a ferry or speedboat to the nearby Wuzhizhou Island, which is known for its clear waters and coral reefs. Other popular islands include the Nanwan Monkey Island and the Luhuitou Peninsula.
Zip lining: For a thrilling adventure, you can try zip lining at the Yalong Bay Tropical Paradise Forest Park. The park offers several zip line courses that allow you to soar over the treetops and enjoy stunning views of the bay.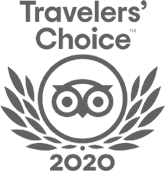 FABULOUS TOUR COMPANY
CHINA OCTOBER - NOVEMBER 2019 We researched several companies and studied reviews on Trip Adviser before contacting who did a very China Culture Tour with an initial query. Right from the outset Grace who owns the company was excellent. She emailed detailed with pictures information and a suggested…read more details
Karen from US
Ready to Create a Unique Dream Travel?