Top Hong Kong Cultural Activities and Outdoor Adventures
Festivals, ceremonies, customs, and traditions. Hong Kong is a place where you'll discover many hidden gems. Travel like a local through markets, old streets, and heritage buildings; sense the strong smell of joss paper burning when you step over the threshold of dimly lit temples; taste mouth-watering local delights as you stroll down neon sign-flanked streets. In Hong Kong, find rich intangible cultures around every corner. While some top attractions in Hong Kong you can't miss in your Hong Kong tour.
Wing Chun lesson
Type: Cultural Immersion/ Health & Fitness
Duration: Half a day/ 1 day
Wing Chun is a form of self-defense martial art that specializes in close contact combat using punches and kicks with tight defense. It combines speed and accuracy with incredibly agile stances and footwork. Wing Chun is a relatively young martial art that developed in southern China only about 300 years ago. It gained popularity when the grandmaster Ip Man began to teach Wing Chun in Hong Kong.
Many people around the world know about Wing Chun through the late martial arts superstar Bruce Lee, who is one of Ip Man's students, or through the popular Ip Man series of movies. The beginning of everything new can be tedious, but continuous practice can develop your physical strength, mental faculties, and Kung Fu ability. Kung Fu lovers can spend half or a whole day learning the rudimental movements of Wing Chun in Hong Kong with a Wing Chun master.
Hong Kong Gastronomy Trip
Type: Cultural Immersion/ Food/ Art & Architecture
Duration: 4.5 hours
Location: Kowloon/ Sham Shui Po
From Hong Kong-style milk tea and Cha Chaan Tengs to artisan dim sum, Hong Kong's melting pot cuisine continues to be the evidence of its multicultural past and present. On this tour, sample some of the signature food and find out their cultural importance to the people and Hong Kong.
Store your energy by enjoying a bowl of wonton noodles and some deep-fried fish balls as early lunch in a popular local noodle restaurant (or in Sham Shui Po, you will enjoy a traditional dim sum lunch). Roam is the area occupied by snack stores and restaurants.
Taste local street food such as Chinese pastry, handmade Chinese steamed pudding, and traditional Chinese desserts. Enjoy your afternoon tea at Mido Cafe, with a cup of red bean ice and a piece of pineapple bun. Though it is called a pineapple bun, the bun contains no pineapple, nor smells like pineapple. But it is sweet and with a yellow top-crusted texture. Locals like to eat it with a fat slice of butter sandwiched in the bun. The pineapple bun has become a piece of the intangible cultural heritage of Hong Kong.
In the cafe, you may also order a cup of Hong Kong-style milk tea, also known as "silk stocking milk tea", which is a blend of black tea and condensed or evaporated milk that's served hot or iced. Take a closer look at how it is made as your guide explain the detail to you. This tea-making technique not only gives a glimpse of how locals live and eat but also epitomizes the fusion and development of Hong Kong's East-meets-West food culture.
Moving on, try out Hong Kong's signature street snack, Egg Waffles. These portable pancake sheets have a crispy, hollow side and a sweet, doughy side. Addictively and delicious, but best to serve hot as it can go from a warm, fluffy dream to a stale dough wad in minutes. Visit some of the local markets and buildings with rich local culture en route during this tour.
Kowloon Culture Discovery
Type: Cultural Immersion/ Art & Architecture/ Food
Duration: Approx. 6 hours
(Lunch is included)
On this city tour, you will be visiting some of the local markets and cake shops which offer you a glimpse of the traditional culture of the Chinese living in Hong Kong. The places we will be visiting are Birds Garden, Goldfish Street, Ladies Market, and Kei Tsui Cake Shop.
Bird-keeping has always been a part of Chinese cultural tradition. Birds are considered auspicious and they represent different meanings. Bird Garden in Hong Kong is a popular gathering place for songbird enthusiasts. There are stalls selling exotic species, exquisitely-crafted bamboo cages, and other bird-keeping paraphernalia. This place offers a glimpse of the traditional culture of songbird keeping in Hong Kong.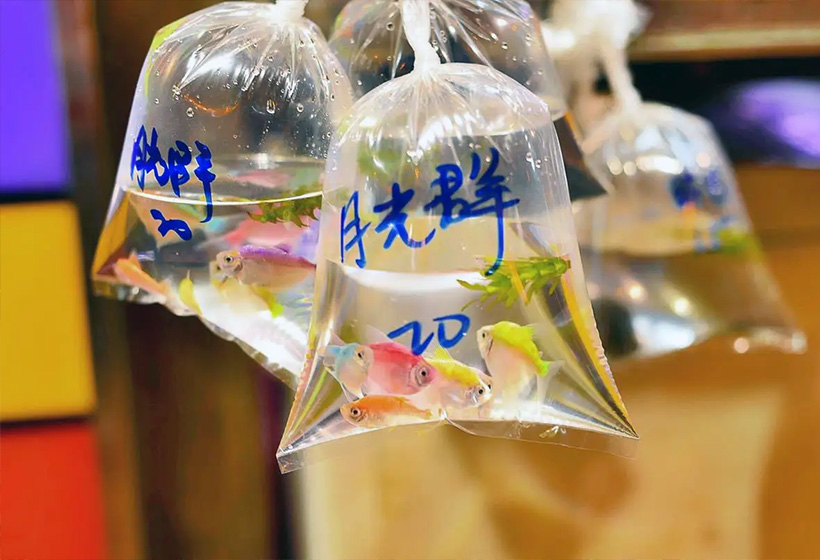 Goldfish Street
Goldfish Street is one of the unique and fascinating markets in Hong Kong. Here, you will find thousands of bagged fishes, from weirdly shaped goldfish to colorful tropical species with gaspingly high price tags, lining the walls of aquatic shops waiting to be adopted and taken home. Those individual bags are pumped with oxygen every day and fish are released back to tanks when the stores are closed. According to Chinese Feng Shui, people believed that goldfish is an auspicious addition to one's home that can bring good luck.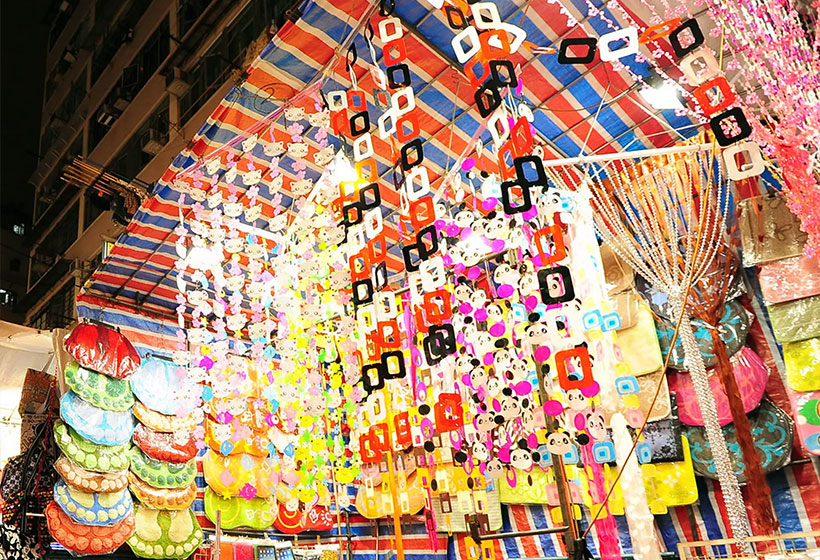 Ladies Market
Ladies Market in Mongkok is one of the most iconic street bazaars in town. It comprises more than 100 shops and stalls that stretch across kilometers. There are rows of open stalls as well as tiny boutiques offering a wide range of different fashions, accessories, and gadgets for everyone, not just women. But the market is most famous for its bargain womenswear, thus, comes its name.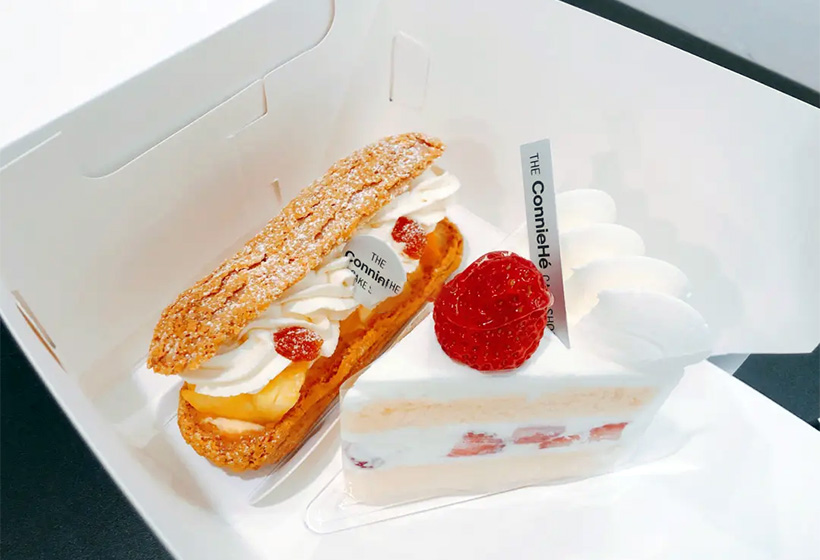 Cake Shop
Kei Tsui Cake Shop, sandwiched between two clothing stores on a bustling street in Hong Kong, is not any regular cake shop, it specializes in traditional Chinese pastries and cakes. This shop has been making fresh pastries by hand, the same traditional way every day for over 30 years. A lot of the items baked here give people a nostalgic feeling that brings them back to their childhood. Small, independent bakeries like these are now uncommon in Hong Kong, eclipsed by big chains that mass-produce goods in factories. We will visit this traditional Chinese bakery, which has stood the test of time, and have a piece of pastry there.
Along the way, sample some local street food and sit down for a simple yet authentic lunch. You can choose to either enjoy set lunch at Tsui Wah restaurant or dim sum lunch at Tim Ho Wan Restaurant.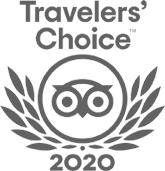 FABULOUS TOUR COMPANY
CHINA OCTOBER - NOVEMBER 2019 We researched several companies and studied reviews on Trip Adviser before contacting who did a very China Culture Tour with an initial query. Right from the outset Grace who owns the company was excellent. She emailed detailed with pictures information and a suggested…read more details
Karen from US
Ready to Create a Unique Dream Travel?