Pingyao Travel Guide, How to Plan a Best Pingyao Trip!
Where is Pingyao
Pingyao is a famous historical town originally called Pingtao or Gutao in the past. Located in central Shanxi province and the southern rim of Taiyuan Basin, it is 94 kilometers away from Taiyuan-the capital of Shanxi province. Currently, Pingyao is the best-preserved ancient town built in the Ming and Qing Dynasties and the World Heritage Commission under the United Nations Educational, Scientific and Cultural Organization has already placed it on the list of World Cultural Heritage Sites.
With Fenhe River running through it, the Tongpu Railway and the Datong-Yuncheng Highway in its prefecture, Pingyao boasts convenient transportation that connects its different areas.
A brief history
Its history of 2,700 years makes it rich in cultural heritage. The ancient city wall remains splendid and majestic; the Wanfo (means a thousand Buddhas) Palace of the Zhenguo Temple built in the seventh year during the reign of Emperor Liujun of the Northern Han Dynasty (963AD) is a rare and precious wooden structure; the Qingxu Taoist Temple built in the second year during the reign of Emperor Gaozong of the Tang Dynasty (675AD) still attracts numerous pilgrims; the Shuanglin Temple has long been crowned as "the treasure house of Eastern colored sculptures;" and the Dacheng Palace of the Confucian Temple can hardly be found in any other place around China.
As one of the origins of the Shanxi Business Culture that prevailed for hundreds of years in the Qing Dynasty, Pingyao is home to "China's Wall Street." Traces of the Shanxi Business Culture are everywhere in the native ancient banks that have a glorious past.
What to see
There are a myriad of traditional dwelling houses preserved in Pingyao ancient town. Being well-preserved, they are not only rich in historical and architectural value, but also remain practical as they are the very places where local people live. The dwelling houses can vividly represent the complexes of the Ming and Qing Dynsties featuring wooden and caved structures. Magnificent colored paintings, exquisite woodcarvings, lively stone lions and rare screen walls can be found everywhere in Pingyao. You'll be amazed by what it has to offer. No wonder that Pingyao enjoys a reputation as "the treasure house of cultural heritages and the shining pearl of the world."
Activities that can enrich your Pingyao travel
Pingyao Cultural Hand-on activities provide visitors with the unique opportunity to immerse themselves in the ancient customs and traditions of Pingyao, such as paper cutting, calligraphy, shadow puppetry, dough figurine making, and traditional embroidery, allowing them to gain a deeper understanding and appreciation of the rich cultural heritage of this historic city.
Additional there are outdoor adventures from hiking the impressive Mount Mian to cycling around the well-preserved ancient city walls, exploring the maze of alleyways, etc.
Food and restaurants
Pingyao has a rich culinary tradition with a variety of delicious local specialties. Some of the must-try dishes include Pingyao beef, which is a type of braised beef cooked in soy sauce, ginger, and other spices, and Pingyao fried pork, a crispy and savory pork dish.
Other notable dishes include the Pingyao cooked wheaten food, which is a type of noodle dish made with a special type of local flour, and the Pingyao tofu, which is a delicate and flavorful tofu dish made with locally sourced soybeans.
Visitors to Pingyao can also enjoy various street snacks such as Pingyao beef jerky, which is a type of dried and seasoned beef, and the famous Pingyao crispy cake, a sweet and crunchy pastry made with brown sugar and sesame seeds.
Food and restaurants in Pingyao >>
Boutique hotels, where to stay in Pingyao
There are several excellent hotels in Pingyao that offer comfortable accommodations and convenient access to the city's many attractions. Here are some of the best hotels in Pingyao:
Jing's Residence: This luxury hotel is located in a restored Ming and Qing dynasty courtyard and offers elegant rooms with traditional Chinese decor. The hotel features a restaurant, spa, and a beautiful courtyard garden.
Yide Hotel: Located in the heart of Pingyao's old town, this hotel is housed in a beautifully restored traditional Chinese mansion. The rooms are spacious and elegantly decorated, and the hotel features a restaurant, bar, and courtyard garden.
Pingyao De Chao Ge Hotel: This boutique hotel is located in a historic courtyard and offers stylishly decorated rooms with modern amenities. The hotel features a rooftop terrace with views of the city, a restaurant, and a bar.
Pingyao Cheng Jia Hotel: This traditional Chinese-style hotel features beautifully decorated rooms with antique furnishings and modern amenities. The hotel features a restaurant, bar, and a lovely courtyard garden.
Hongshanyi Hotel: This boutique hotel is housed in a restored Ming dynasty mansion and offers elegant rooms with traditional Chinese decor. The hotel features a restaurant, tea room, and a lovely courtyard garden.
The best time to visit
The best time to visit Pingyao Ancient Town is during the Autumn months of September to November when the weather is cool and pleasant, and the town is surrounded by picturesque yellow and red foliage, providing a stunning backdrop to the well-preserved ancient architecture, making it an ideal time to truly appreciate and immerse in the rich cultural heritage of this UNESCO World Heritage site.
Weather travel guide for Pingyao >>
Travel itineraries, how to plan a Pingyao travel
Explore the ancient city of Pingyao by visiting its well-preserved historic landmarks such as the Pingyao City Wall, Rishengchang Exchange Shop, Ming and Qing Street, Shuanglin Temple, and Zhenguo Temple, savor the local cuisine, shop for souvenirs, and immerse yourself in the city's rich culture and history.
A popular Pingyao trip usually takes 2 days, and can be arranged for 3 days if you add surrounding travel.
Day 1: Arrive in Pingyao and check into your accommodation. Start your tour with a walk around the city's ancient walls, visit the Rishengchang Exchange House. Then, head to the Confucius Temple, which is one of the largest of its kind in China. Take a stroll through the night market and try some local street food.
Day 2: Begin the day by visiting the Pingyao Ancient City Museum, take a walking tour of the old town and visit some of its most notable landmarks, such as the Zhenguo Temple, Shuanglin Temple, and the City God Temple. Enjoy a performance of Pingyao's famous Qingming Riverside Landscape Garden Show.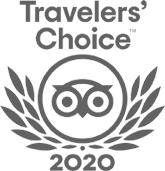 FABULOUS TOUR COMPANY
CHINA OCTOBER - NOVEMBER 2019 We researched several companies and studied reviews on Trip Adviser before contacting who did a very China Culture Tour with an initial query. Right from the outset Grace who owns the company was excellent. She emailed detailed with pictures information and a suggested…read more details
Karen from US
Ready to Create a Unique Dream Travel?