Customize My Pingyao Tour
Explore the ancient walled city of Pingyao on a customized tour that takes you back in time. Walk along the well-preserved Ming and Qing dynasty streets, visit historic temples, and learn about traditional Chinese architecture. Sample local cuisine and immerse yourself in the city's rich cultural heritage with a private guide. Don't miss the opportunity to see Pingyao's famous Qiao Family Compound and the city's impressive city wall.
What makes your Pingyao tour unique? some possible options for hands-on activities in Pingyao might include learning traditional Chinese calligraphy, taking a dumpling-making class, or trying your hand at making paper-cut art, etc.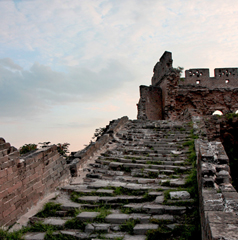 "
Hi Grace, I could not pick only one most memorable attraction as there were many during the tour. All of the guides had good knowledge, great attitude and lots of energy!! The Guest House experience..." Read More