Pingyao Tours
Pingyao is an ancient city, known for its well-preserved Ming and Qing dynasty architecture, including the city walls, temples, and merchant houses, making it a popular tourist destination for those interested in traditional Chinese culture and history, and visitors can explore sites such as the Rishengchang Draft Bank Museum, the Qiao Family Compound, and other historical and cultural attractions, while also immersing themselves in the local cultural activities and experiencing the unique atmosphere of the ancient city.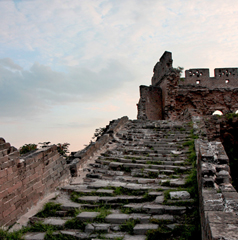 "
Hi Grace, I could not pick only one most memorable attraction as there were many during the tour. All of the guides had good knowledge, great attitude and lots of energy!! The Guest House experience both in Datong and Pingyao were the WOW factor in our tours. We did enjoy both guest houses in Datong and Pingyao. They are perfect places to relax and still feel the culture and vibe of the cities. Hilton..." Read More
Top attractions and best sightseeing in Pingyao
Pingyao, a UNESCO World Heritage Site, boasts a rich history and culture dating back over 2,700 years, and is home to a plethora of stunning attractions including the well-preserved ancient city walls, traditional courtyards such as the Rishengchang Former Bank, impressive temples such as the Shuanglin Temple, and the unique Ming and Qing Street where visitors can immerse themselves in the local culture and enjoy delicious street food.
Best Pingyao Tours
If you're looking for the best Pingyao tours that offer exceptional guided service and accommodations, we recommend checking out options that include top-rated hotels such as the Jing's Residence and the Pingyao Yunjincheng Hotel, both of which offer comfortable rooms and excellent amenities, as well as knowledgeable and friendly tour guides who can help you explore the many cultural and historical attractions of this ancient city, from the UNESCO World Heritage-listed old town to the Rishengchang Exchange Shop and the Qiao Family Compound.

Interesting hands-on cultural activities and safe adventures
Pingyao, a UNESCO World Heritage Site in China, offers a plethora of interesting hands-on cultural activities, such as learning traditional paper-cutting techniques, participating in a tea ceremony, and exploring ancient architectural structures, as well as safe adventures like biking on the city walls, hiking in the nearby mountains, and attending a martial arts class, all of which allow visitors to immerse themselves in the rich history and culture of the area while ensuring their safety.
Our travel expert will reply you in 24 working hours!
Frequently Asked Questions About Shanxi Tours
Pingyao Yunjincheng Hotel, Pingyao Yide Hotel and Jing's Residence, which have suits or triple rooms, are good hotel choices for family with kids.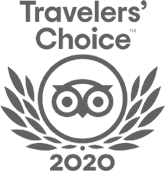 FABULOUS TOUR COMPANY
CHINA OCTOBER - NOVEMBER 2019 We researched several companies and studied reviews on Trip Adviser before contacting who did a very China Culture Tour with an initial query. Right from the outset Grace who owns the company was excellent. She emailed detailed with pictures information and a suggested…read more details
Karen from US
Ready to Create a Unique Dream Travel?