Top Datong activities and best outdoor adventures
Hands-on cultural activities in Datong
Datong has a rich cultural heritage and offers a variety of hands-on cultural activities for visitors. Here are a few suggestions:
Visit the Yungang Grottoes: The Yungang Grottoes are a UNESCO World Heritage site that feature over 50,000 Buddhist statues and carvings dating back to the 5th century. Visitors can take a guided tour to learn about the history and significance of the site.
Learn traditional paper cutting: Datong is known for its intricate paper cutting art, which involves cutting designs and patterns out of paper using scissors or a knife. Visitors can take a workshop to learn the basics of paper cutting and create their own designs.
Try making local dishes: Shanxi cuisine is known for its hearty and flavorful dishes, such as braised pork belly, hand-pulled noodles, and vinegar dumplings. Visitors can take a cooking class to learn how to make these dishes and sample the local flavors.
Explore the Hanging Monastery: The Hanging Monastery is a unique temple that is built into the side of a cliff, hanging over a deep canyon. Visitors can take a guided tour to learn about the architecture and history of this impressive feat of engineering.
Attend a traditional opera performance: Datong is home to several traditional Chinese operas, such as the Jin Opera and the Shanxi Opera. Visitors can attend a performance to experience the music, costumes, and storytelling of these ancient art forms.
0utdoor adventures in Datong
Hike the Hengshan Mountain: Hengshan Mountain is one of the Five Great Mountains in China and offers stunning views and challenging hiking trails. The most popular trail is the 8-kilometer-long Yunfeng Summit Trail.
Rafting on the Sanggan River: The Sanggan River is a popular destination for white water rafting. Visitors can book a rafting tour and enjoy the thrilling rapids and scenic views.
Hike the Datong Great Wall: The Datong Great Wall is a lesser-known section of the Great Wall of China and offers a quieter hiking experience with stunning views.
These are just a few of the many outdoor adventures that Datong has to offer. With its stunning natural scenery and rich cultural history, Datong is a great destination for anyone looking to explore the great outdoors.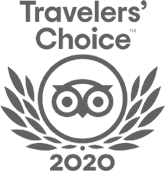 FABULOUS TOUR COMPANY
CHINA OCTOBER - NOVEMBER 2019 We researched several companies and studied reviews on Trip Adviser before contacting who did a very China Culture Tour with an initial query. Right from the outset Grace who owns the company was excellent. She emailed detailed with pictures information and a suggested…read more details
Karen from US
Ready to Create a Unique Dream Travel?