Customize My Datong Tour
A customized tour idea for Datong could include a visit to the Yungang Grottoes, a UNESCO World Heritage site, a trip to the Hanging Temple, a stop at the Wooden Pagoda, one of the oldest and tallest wooden structures in China, a stroll along the ancient city walls, which date back to the Ming Dynasty, and dinner at one of Datong's night markets, where you can try local snacks and street food, followed by a relaxing walk around the city's Drum Tower and Bell Tower square, etc. Adding some of the cultural activities such as Chinese knotting class to your trip makes it interesting!
A customized tour of Datong can provide an in-depth and memorable experience of this ancient city and its cultural treasures.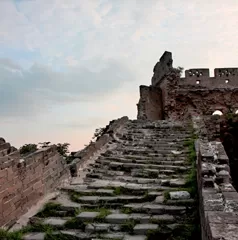 "
Hi Grace, I could not pick only one most memorable attraction as there were many during the tour. All of the guides had good knowledge, great attitude and lots of energy!! The Guest House experience..." Read More