Pingyao Travel Itineraries from 1 to 3 Days
1-Day best Pingyao itinerary
Morning: Arrive in Pingyao and check into your hotel. Visit the Pingyao City Wall, which offers great views of the city and the surrounding countryside. Walk along the narrow, winding streets of the old town to get a feel for the local atmosphere. Visit the Rishengchang Exchange Shop, one of the first banks in China and an important site for understanding the country's financial history.
Afternoon: Have lunch at a local restaurant. Visit the Shuanglin Temple, a beautiful temple with intricate carvings and a serene atmosphere. Stop by the Qiao Family Courtyard, a large traditional Chinese courtyard house with beautiful gardens and carvings.
Evening: Enjoy dinner at a local restaurant. Walk around the old town to see the traditional architecture lit up at night.
2-day Pingyao Itinerary
Day 1: Arrival in Pingyao and check in to the hotel, Visit the ancient city walls and Rishengchang Exchange Shop, Walk around Mingqing Street and explore the local shops and restaurants, Visit the Pingyao Ancient City Government Office and Qiao's Family Compound
Day 2: Visit Shuanglin Temple and explore the intricate carvings and sculptures, Visit the Confucius Temple and learn about the philosopher's teachings, Take a stroll around the local markets and purchase souvenirs, Depart from Pingyao or continue your travels to another destination.
3-day itinerary for visiting Pingyao
Day 1: Visit the Pingyao Ancient City Wall and explore the ancient city. Walk through the Ming and Qing Dynasty streets, and visit the Rishengchang Draft Bank Museum. Stop by the Zhangbi Castle, an ancient fortification built in the Tang Dynasty, which offers great views of the surrounding countryside.
Day 2: Explore Wang's Family Courtyard, a well-preserved compound of traditional houses and gardens. Visit the Qiao Family Courtyard, another well-preserved compound that showcases the traditional lifestyle of wealthy families in ancient China. Walk through the town's old streets, and visit the Shuanglin Temple, a Buddhist temple with intricate carvings and paintings.
Day 3: Take a day trip to the nearby town of Zhenxiang, known for its well-preserved Ming and Qing dynasty buildings and cobblestone streets. Visit the Zhenxiang Tower, a historical watchtower that offers panoramic views of the town. Take a walk along the ancient city walls, and visit the Taigu Tianlong Silk Museum.
The order and timing of these activities may vary depending on your interests and pace, but this itinerary should give you a good idea of what you can see and do in Pingyao over the course of three days.
Not your style?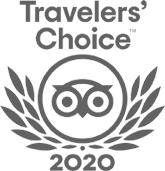 FABULOUS TOUR COMPANY
CHINA OCTOBER - NOVEMBER 2019 We researched several companies and studied reviews on Trip Adviser before contacting who did a very China Culture Tour with an initial query. Right from the outset Grace who owns the company was excellent. She emailed detailed with pictures information and a suggested…read more details
Karen from US
Ready to Create a Unique Dream Travel?