Kashgar Tours
A unique and memorable customized tour idea for Kashgar, could include visiting the famous Sunday livestock market to witness the vibrant local trade and culture, exploring the historic Old Town to see the traditional Uyghur houses and mosques, tasting delicious local food at the night market, visiting the Id Kah Mosque, one of the largest mosques in China, and learning about the city's history and Silk Road connections at the Kashgar Museum, all while accompanied by a knowledgeable local guide who can provide insights and context to enhance the experience.
Top attractions and best sightseeing in Kashgar
Kashgar, located in the westernmost part of Xinjiaing, boasts a rich history and culture that is reflected in its top attractions and best sightseeing spots, such as the Id Kah Mosque, the Old Town of Kashgar, the Abakh Khoja Tomb, the Karakul Lake, the Kashgar Bazaar, and the Kashgar Grand Bazaar, all of which offer a unique and immersive experience for travelers seeking to explore the beauty and diversity of this ancient city.
Interesting hands-on cultural activities and safe adventures
A trip to Kashgar, offers a unique opportunity to experience the region's rich cultural heritage through activities such as exploring the bustling night markets, visiting a local home, making local string instrument, and immersing oneself in the local Uyghur music and dance traditions, while also providing the chance for exciting outdoor adventures such as trekking through the stunning Pamir Mountains, camel riding along the scenic Karakoram Highway, and experiencing the thrill of sandboarding on the vast sand dunes of the Taklamakan Desert.
Our travel expert will reply you in 24 working hours!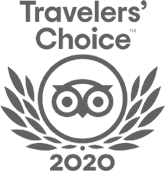 FABULOUS TOUR COMPANY
CHINA OCTOBER - NOVEMBER 2019 We researched several companies and studied reviews on Trip Adviser before contacting who did a very China Culture Tour with an initial query. Right from the outset Grace who owns the company was excellent. She emailed detailed with pictures information and a suggested…read more details
Karen from US
Ready to Create a Unique Dream Travel?