Top Huangshan food and best restaurants, what and where to eat
A Brief Introduction to the Local Delicacies
Local Delicacies
Huangshan dishes are a part of Anhui cuisine. Anhui dishes are characterized by frying, stewing, steaming, and arts of blending. They attach great importance to the time of cooking and promote original tastes. Generally, people add a lot of oil to dishes. The dishes are also rich in color.
Visitors to Huangshan should definitely taste the local special dish "fragrant mandarin fish," which is blended with fresh or dried bamboo shoots.
You can taste local delicacies in Yanxi Street and Tunxi Old Street in Tangkou Town or Mt. Huang.
You can't miss the delicious food there if you visit Qiyun Moutain. The mushrooms and game meat in particular cooked by the local people are incredibly delicious.
Catering in the Scenic Area
If you dine in the Mountains, you can locate a nearby restaurant or buy instant food. However, they will cost you a lot. If you don't plan to eat in the restaurant, you can bring mineral water, instant noodles, and eggs before you climb the mountain.
Recommended restaurant: Laojie Diyi Restaurant
When it comes to restaurants, Laojie Diyi Restaurant is your primary choice. Located at the entry of eastern Old Street, Laojie Diyi Restaurant is the representative building in the street. It's also the place where most traditional Hui dishes are served. If you visit Old Street in Tunxi, you should go there. The hall is furnished in an antique style. Anhui dishes are its most famous cuisine, featuring its own unique cooking style. Also, the prices are very reasonable. The special dishes include deep-fried tofu, red-cooked mandarin fish, fried bean curd, Huangshan soup, and "auspicious chicken."
Tips for Eating Out
The prices of food vary a great deal on the mountain (cheaper at the foot of the mountain but expensive in the restaurants on the mountain). For instance, you're supposed to taste delicacies such as the fragrant mandarin fish in the downtown area of Huangshan because they are cheaper and more traditional. The local delicacies are all served in the nearby places the railway station and in Tangkou Scenic Area. You should focus on replenishing your energy in the mountain rather than tasting the food. If possible, you can bring snacks with you. The empty mineral water bottles can be used to carry clean water from the hotel. You are suggested to buy snack foods and bottled water in Tangkou, and bring them with you up to the mountain.
It is advised that you don't eat at restaurants recommended by local pedicab drivers. They might charge you more and the dishes are often more expensive.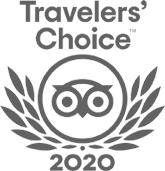 FABULOUS TOUR COMPANY
CHINA OCTOBER - NOVEMBER 2019 We researched several companies and studied reviews on Trip Adviser before contacting who did a very China Culture Tour with an initial query. Right from the outset Grace who owns the company was excellent. She emailed detailed with pictures information and a suggested…read more details
Karen from US
Ready to Create a Unique Dream Travel?