Top Huangshan/Yellow Mountain Activities and Outdoor Adventures
Unquestionably, the attraction in Anhui is the fantastical natural scenery of Huangshan, and that's what most people are here for. However, people often miss out on its cultural splendor. Visit villages filled with unique residences— distinctive whitewashed walls and black tiled roofs augmented by fields of Cole flowers, bamboo, and lush pine forest. Walk down narrow lanes and alleys of these picturesque ancient villages scattered around Huangshan and participate in the cultural activities available there to find out more about this lovely place away from the bustling city. Add these activities to your Huangshan tour and make your trip memorable.
Live a Huizhounese life
Type: Cultural Immersion/ Food/ Relaxation
Duration: 1.5 – 2 hours
Location: Nanping Village
Best time to visit: May, August – October
47.3km away from the city area, Nanping is a village that has yet completely restored. Hills rolling into a panorama on the far end, fields of yellow cole flowers surrounding white-washed Hui-style buildings, there is no better way to know the life of Huizhounese than to experience it by yourself. On this journey, you will visit the old traditional houses in the village, pick organic vegetables from the farm, get water from an old well, drive a wheelbarrow through the ancient village, and experience healthy and authentic local cuisines. Dip your chopsticks into the dishes you have prepared with guidance from a local, and get a taste of Huizhou life. Cultural immersion activity such as bamboo weaving is also available in the village.
Bamboo weaving learning
Type: Cultural Immersion/ Art
Duration: 1.5 – 2 hours
Location: Nanping Village
Bamboo is a material that has so many opposing qualities -- it's simple but also strong; it can be both powerful and delicate. The use of bamboo has a very rich and interesting history dating back to 5,000 years ago in China. In the past, the Chinese used this material for many purposes including construction, making papers, and practical tools. Nowadays, those are replaced by other materials, and bamboo weaving is more often used in creating fine and decorative artworks. It involves manipulating bamboo into various traditional knit and woven patterns to create both useful and decorative objects. Strong, yet lightweight and flexible, bamboo can be a challenging material to work with. However, you will be guided by a local bamboo weaving master in Nanping Village. The master will teach you some basic techniques that have been used for thousands of years. Each piece of bamboo is different; each strip from that part of the bamboo is also different. By understanding what you will create out of them, you will eventually find the charm of bamboo weaving.
Chinese calligraphy brush making
Type: Cultural Immersion/ Art
Duration: 1.5 – 2 hours
Location: Yang Wen Brush Workshop on Tunxi Old Street
Chinese calligraphy is one of the highest forms of Chinese art. It perfectly embodied rhythm, line, and structure, displaying the abstract beauty of lines. It is not only a form of art but also represents a Chinese way of life. Good Chinese calligraphy requires a good brush. Like many other regions in China, Huizhou has its Hui calligraphy brush. It's never easy in making a calligraphy brush, and some professionals take years to perfect their skills. The most important element for a brush is the hair, which has to be animal hair. 72 steps are required in making just the brush tip. Choosing the hair used for the brush tip, aligning each string of hair, binding different parts of the brush tip together, sticking the brush tip to the holder with rosin, and more. Different hairs normally have different effects and, therefore, are used for different purposes. You will try your hand at Chinese calligraphy brush-making at Yang Wen Brush Workshop on Tunxi Old Street. With already-done brush tips and other components provided and guidance from a traditional craftsman, making your Chinese brush can be easier. You can bring home your very own Chinese brush home as a souvenir of this cultural experience. Feel free to try bamboo carving which is also available on Tunxi Old Street.
Hui-style bamboo carving experience
Type: Cultural Immersion/ Art
Duration: 1.5 – 2 hours
Location: Tunxi Old Street
Huizhou is famous for its carving, especially during the Ming dynasty. Wood carving, brick carving, stone carving, and bamboo carving are the four essences of Huizhou sculptures. In this session, we will be doing the bamboo carving. Bamboo carving has a long history in China, dating back to the early Qin dynasty. Huizhou bamboo carving is an important part of Chinese bamboo art. It was after the mid-Ming dynasty that bamboo carving gradually developed into an independent art form. Join the Huizhou bamboo carving class in a workshop on Tunxi Old Street and learn to use specialized tools, such as chisels of every imaginable size, for bamboo carving. Create your design there as a local craftsman guide your way through. You will have a huge deal of satisfaction when you complete your very first carving, and might just fall in love with the ancient art of carving. Bring home your art piece as a souvenir of this cultural experience. Feel free to try Chinese calligraphy brush making which is also available on Tunxi Old Street.
Incense pendant making
Type: Cultural Immersion/ Art/ Health
Duration: 1.5 – 2 hours
Location: Huizhou Huangshan Cultural Museum
Note: A minimum of 10 people are required for this session.
For over two thousand years, the Chinese have used incense in religious ceremonies, ancestor veneration, traditional Chinese medicine, and even in daily life. The use of incense in traditional Chinese medicine is part of Huizhou culture. Very popular among Huizhou merchants and officials during Qing and Ming dynasties, it not only gives off a frequent smell but also promotes blood circulation, nourishes the heart, and soothes one's nerves. The incense pendant is suitable for men and women of all ages. These pendants are mostly made from processed sandalwood or agalwood powder and plant-extract binder. In Huizhou Huangshan Cultural Museum which is near Tunxi International Airport, you will have this once in a lifetime to experience making your very own incense pendant. Learn the history of incense pendants in Huangshan, and gain knowledge on the ingredients and tools needed for making incense pendants. Different ingredients involved bring different benefits to the person wearing it. Under the guidance of a professional instructor and the use of a multimedia device, you will get your beautiful incense pendant at the end of this session.
Visiting ink factory & decorating inkstick
Type: Cultural Immersion/ Art
Duration: around 1 hour
Location: Hu Kaiwen Ink Factory
Inkstick is one of the "Four Treasures of Study", and Huizhou inkstick is considered the best of its kind in China. Hu Kaiwen Ink Factory in Huangshan, with more than 200 years of history, is the oldest constantly operating ink factory in China. On this tour, you will visit this factory not far from Tunxi Old Street in the city area of Huangshan. You will visit four different workshops in the factory: the soot collection room, raw material mixing room, inkstick cellar, and painting room. Watch the whole process of how those traditional Chinese ink sticks are made by professional craftsmen. The whole process begins by burning either pine or oil over the fire to get the soot. Your guide will explain each step and the history of inkstick production. In the painting room, you will try your hand at tracing the designs on an inkstick using golden paint. Each ink stick is a work of art with many designs molded into it. The designs are accented with gold or silver paint that are mostly mineral-based pigments. You will apply the paint using very small brushes and make one inkstick for yourself under the guidance of a skilled craftsman. Let the paint dry, box your inkstick, and bring it home with you. To use the inkstick, rub it on the ink stone with a small amount of clean water so you can get ink for painting and calligraphy.
The story behind each cup of tea in Huangshan
Type: Cultural Immersion
Duration: 1.5 – 2 hours
Location: Xie Yuda Ecological Tea Garden
Best Time to visit: End of March to end of April
There are plenty of otherworldly mountains in China, and Huangshan can nudge its way easily into the top five. An old Chinese is saying "famous mountains can produce famous tea". Mainly produced in or around Huangshan Scenic Area, Maofeng Green Tea is among the ten most well-known tea in China. In the past, Maofeng Green Tea, not only served as a tribute to emperors but also to foreign guests. The processed tea has a strong yet pleasant reminiscence of refreshing orchid bloom. Other two famous tea in Huangshan are Qimen Black Tea and Taiping Houkui. Huangshan Maofeng, different from other types of green tea, is coated with a layer of silver and slightly yellowish fine hair. In a city where you can see almost 80% of the shops selling green tea, the experience of picking and withering tea leaves should be on your to-do list, to deepen your understanding of the history and culture behind each cup of Huangshan Maofeng. The venue will be Xie Yuda Ecological Tea garden, which is a 40-minute drive from the city area. Visiting around April and you will see straw-hatted workers picking leaves by hand in waves of tea plantations. Harvest season generally occurs around Qingming, a festival in April each year, as tea leaves collected during this period are nearly considered to be superior with buds that are tighter, giving a better mouthfeel. Still, you can experience picking and withering of tea leaves in other seasons except for winter time. Savor a cup of Maofeng Green Tea after work, with every sip giving you a sweet and refreshing memory.
(Similar experience is also available at Qihong Museum and Xiangyuan Qihong Tea Plantation which is a 50-minute drive from the city area, or Hongcun Village and Nanping Village.)
Tofu making
Type: Cultural Immersion/ Food
Duration: 1.5 – 2 hours
Location: Du Yongmao Tofu Store, Wan'an Old Street, Xiuning County
Tofu is a really popular food throughout almost all Asian countries. Experts believed that the production of tofu began even in the Han dynasty (206 B.C. – 220 A.D.) and was then introduced to the neighboring countries. Dried soybeans that are soaked in water, crushed and boiled to make soy milk. Coagulant is then added to curdle the soy milk before pressing the bean curd into a solid block. These are the basic procedures for making tofu. There are many types of tofu, including, silken tofu, firm tofu, fermented tofu, stinky tofu, dried tofu, and tofu puff. It is a healthy food that contains valuable plant sources of iron and calcium. As a staple ingredient in Chinese cookery; and a major part of Huizhou food culture, tofu can be cooked in different ways to change its texture from smooth and soft to crisp and crunchy. On this tour, visit a local tofu store that has over a hundred years of history on Wan'an Street, in Xiuning County. Everything is made from scratraditionally and organically way, and you will get the chance to see most of the steps, if not all, of tofu making. Making tofu can be a tedious and time-consuming task, so you will participate in some of the simpler steps in making tofu. You can sample some freshly made tofu during this session. If you are a tofu lover, this ultimate tofu experience is suited for you. Mouth-watering experience and enthusiastic tofu professionals await you.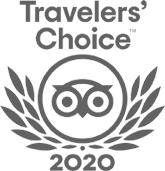 FABULOUS TOUR COMPANY
CHINA OCTOBER - NOVEMBER 2019 We researched several companies and studied reviews on Trip Adviser before contacting who did a very China Culture Tour with an initial query. Right from the outset Grace who owns the company was excellent. She emailed detailed with pictures information and a suggested…read more details
Karen from US
Ready to Create a Unique Dream Travel?